Prague – your coolest guide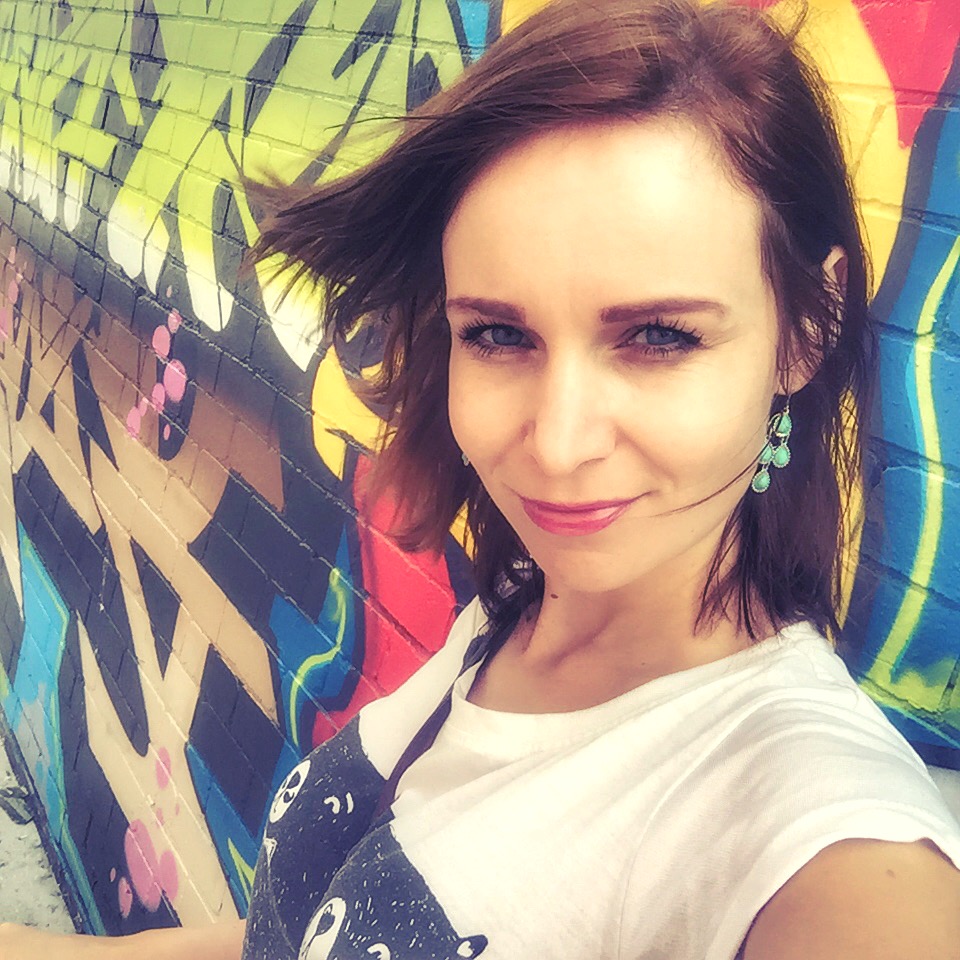 Zuzka Greizinger
STEWARDESS
I'm a stewardess, but I used to be an editor for a magazine, so I always have had my head in the clouds. In addition, I've always been attracted by the heights and distances and so I came up with a great idea – I could explore the world as a flight attendant! 🙂
Prague. But I've heard also 'Amsterdam of Eastern Europe'. But why would you compare Prague to Amsterdam? Prague is a way more than that! 
It is such a spiritual, a bit 'hippie' place where rich history, culture and traditions met free spirit, open–mindedness, progressiveness, art, beauty and nature, too. Back in the days Czech Republic (or Czechia) used to be called Bohemia, for a 'boho' reason behind it, most likely.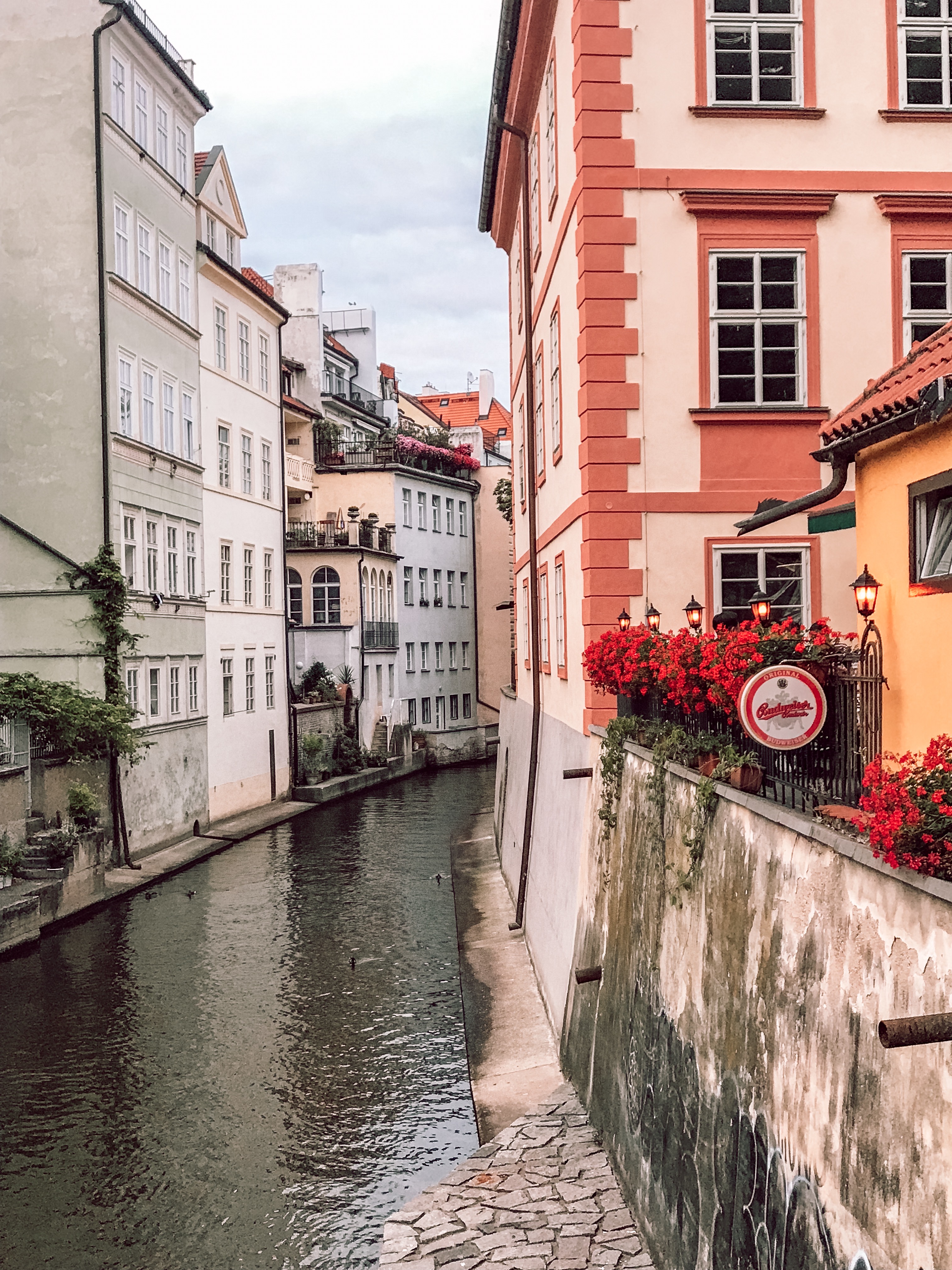 Why 'Eastern Amsterdam'?
Prague is a fairly liberal place. Despite the fact, the weed is still not legal in Czech Republic, possession of small amount was decriminalized. If you light your joint at the main view point under the Prague Castle because you want to enjoy both – the view over Prague and your joint – nobody will stop you. Even other drugs in small amount are tolerated and quite overlooked, especially around popular night clubs. However compared to Amsterdam, prices in Prague are in general incomparable. For the food, accommodation or even the fun you pay double less than you are used to in Western world. And trust me, quality is not lower, not at all. No wonder tourists from all over the world are coming to Prague for a fun and the best beer in the world (and the cheapest).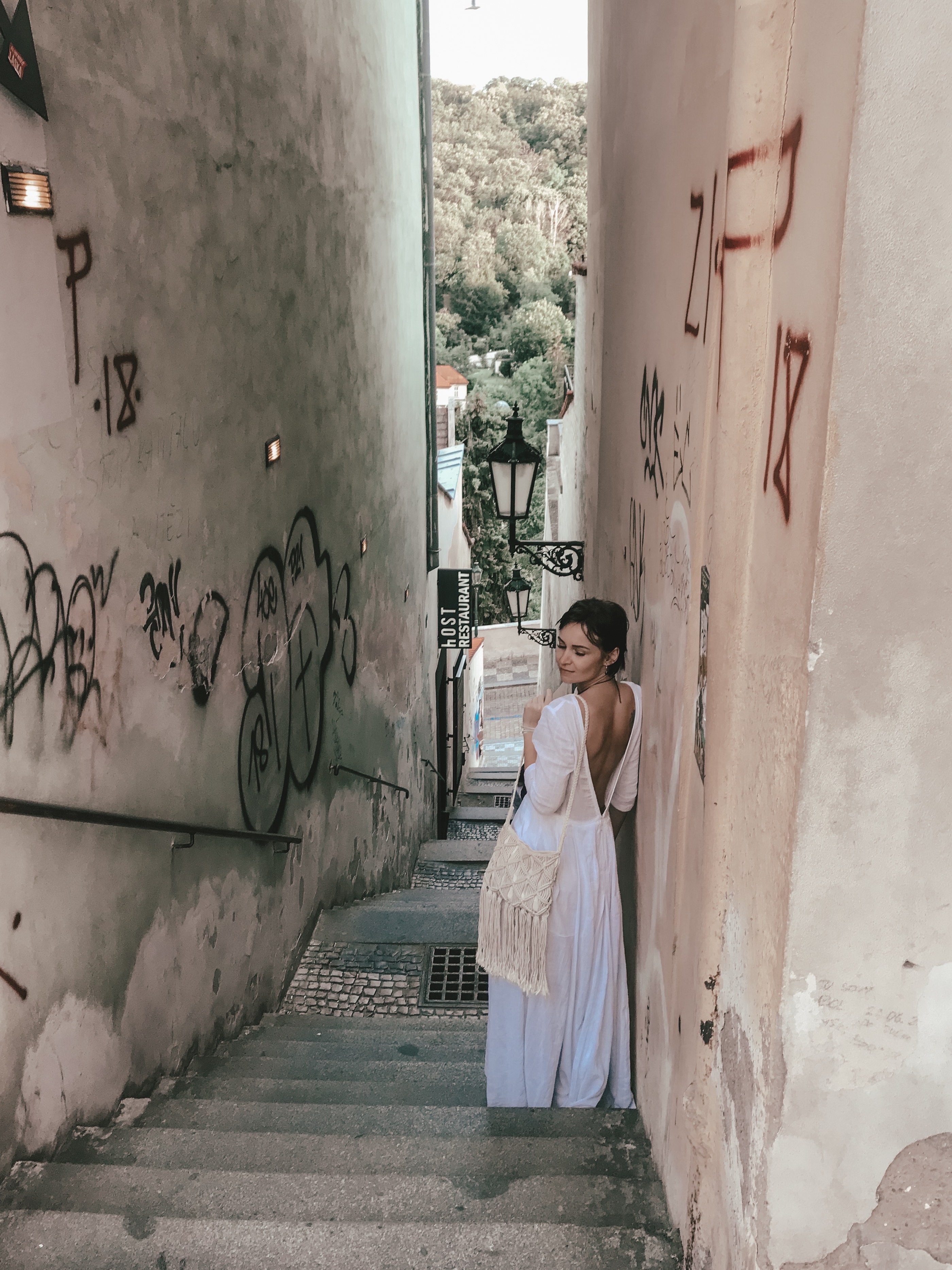 Where to find 'it'
In many liquor and souvenirs shops (Asian corner markets) in the Downtown you can find famous bottles of green Absinth (50-80 % of alcohol) or weed products but they are all legal and so, fake. They serve more like souvenirs for tourists. If you want to score some real stuff you need to ask dealers. They are easily found around popular night spots in Downtown. But some of the Asian corner markets in Zizkov (one of the more lively neighborhoods) may sell you even real crazy magic mushrooms. One such a market is near the tram stop Lipanska – I won't tell you exactly where but it's easy to find. Just ask them: 'Ya hledam shampiony". 🙂 I also know about one secret place where you can buy some proper weed and enjoy it together with the best Czech beer. My boyfriend found this place accidentally when I left him alone and went for a date with my mum. 🙂 It should be on the St. Saifertova, not far from the Ariston & Ariston Patio Hotel (another lively neighborhood). It doesn't look like a pub from outside. Actually, there is even a sign on the door that entrance for unemployed is not permitted. Try and have fun! 🙂 As would my boyfriend say, the best ticket to such secret places is making cool friends at public places.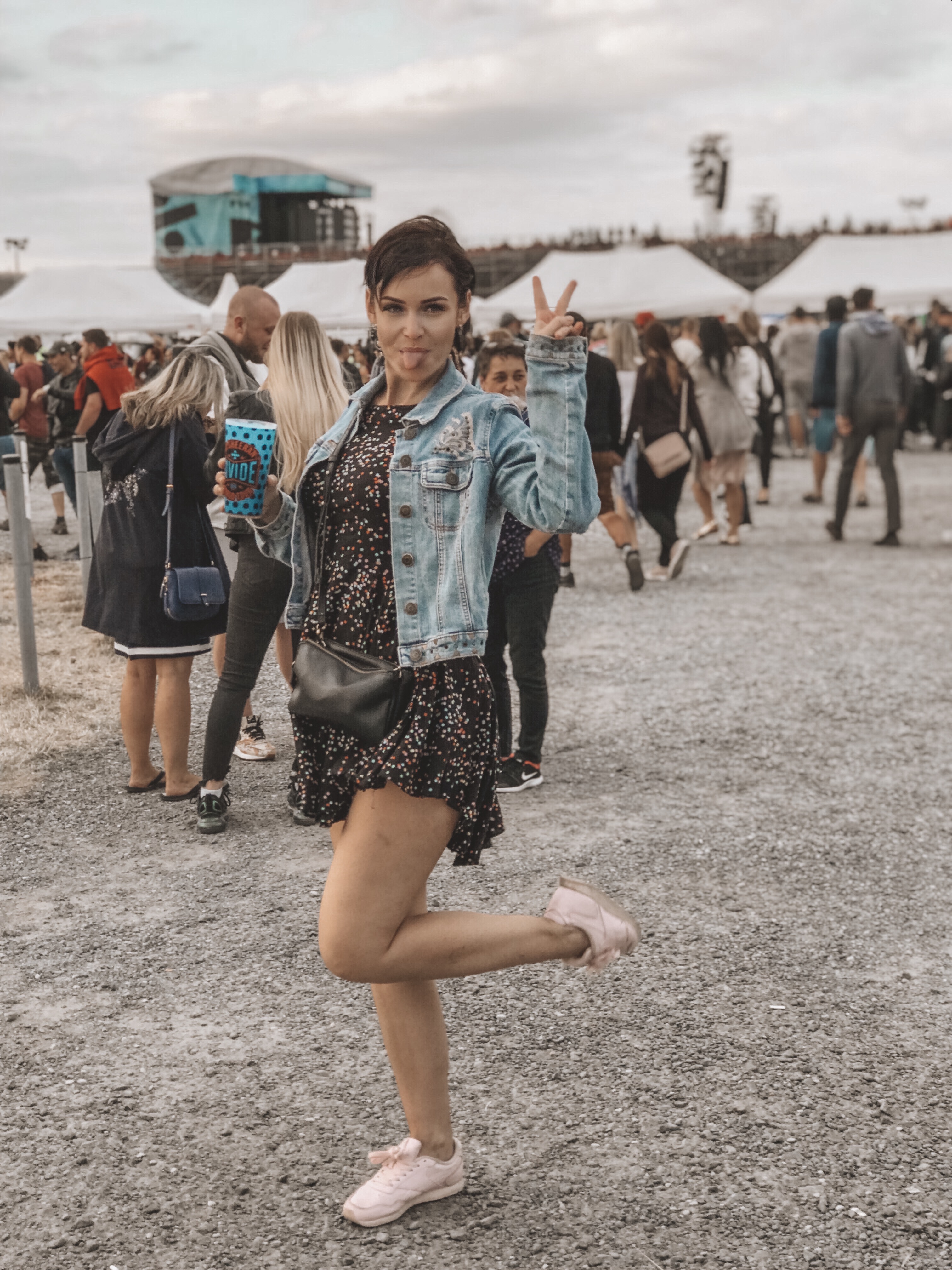 The best beer
With no doubt Czech beer is the best! Even popular Budweiser was originally Czech recipe (Budvar) until Americans bought it. My favorite brand is a quite bitter Pilsner Urquell. And where to find a really great local beer? Anywhere, any pub. But if you looking for something even more local and special, try any of small breweries. One with the long tradition is brewery 'U Medvidku'. Upstairs it is a boutique hotel, so no too far to bed, once you get tipsy. A beer is maybe local specialty but even cocktail bar scene is not bad in Prague. My favorite is definitely mixologist kind of bar at Hotel u Prince called Black Angel's Bar just in the center of Downtown right in front of famous Prague Orloj. What I love the most about this bar is not only interesting cocktail menu but also unforgettable atmosphere, historical baroque design and live pianist. Another great cocktail bar is Bugsy's Bar at prestige address of St. Parizska. And because I'm a latino and mojito lover, I would definitely recommend Hemingway Bar or La Bodeguita del Medio with an atmosphere of old Cuba and salsa music. Cute pub with live music every day is Redroom near Wenceslas Square.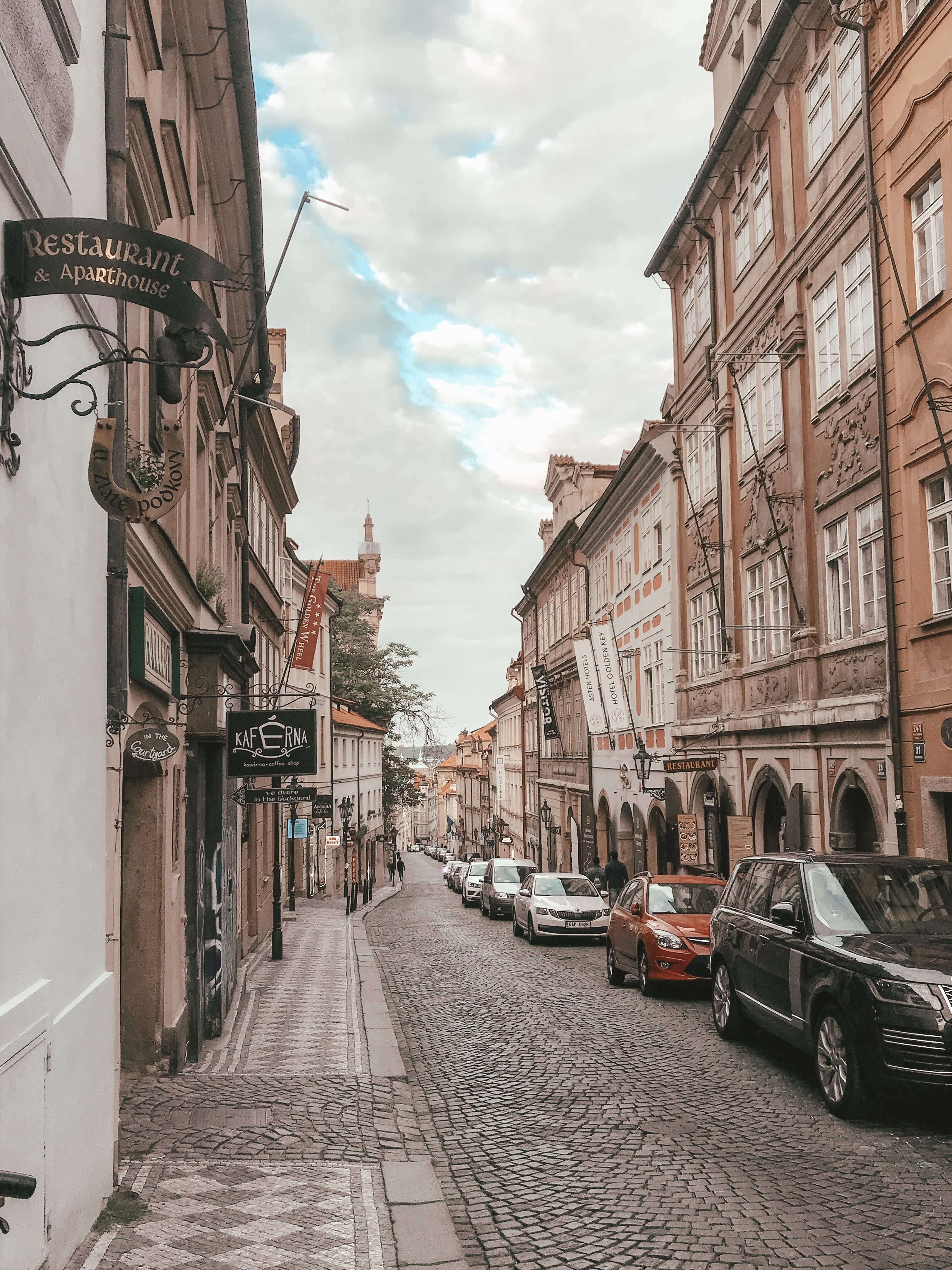 The night life
The night life in Prague is crazy and very liberal. 🙂 I remember back in the days, very popular and quite posh was Sasazu (and it still rocks), but nowadays club Roxy is the place, where you wanna be at night. Inside you can do (almost) anything and you won't be judged. One of Prague's nightlife staples, Roxy is a guaranteed exhilarating night out. Vibrant atmosphere, techno-house music, one-of-a-kind art interior. This is what they say about it on internet and I got also lot of recommendations from friends. But last time in Prague I had some little tour-de-club with my friend and we both like it even more in another club called Epic. Another option is Chapeau Rouge. It might not look like much from outside, but that's because you're only seeing it from ground level. Down below lie several bars and dance floors. The deeper you go, the crazier it gets. If you prefer retro nights, then go for Lucerna Music Bar – just off the bustling Wenceslas Square. Lucerna also doubles as a concert venue and hosts some surprisingly big names. Most of the clubs close at 5 am but don't worry, there are many 'after party' underground places, just follow the crowds. Or nail it in one of the casinos at Wenceslas Square. If you play maybe you win however breakfast is always for free there.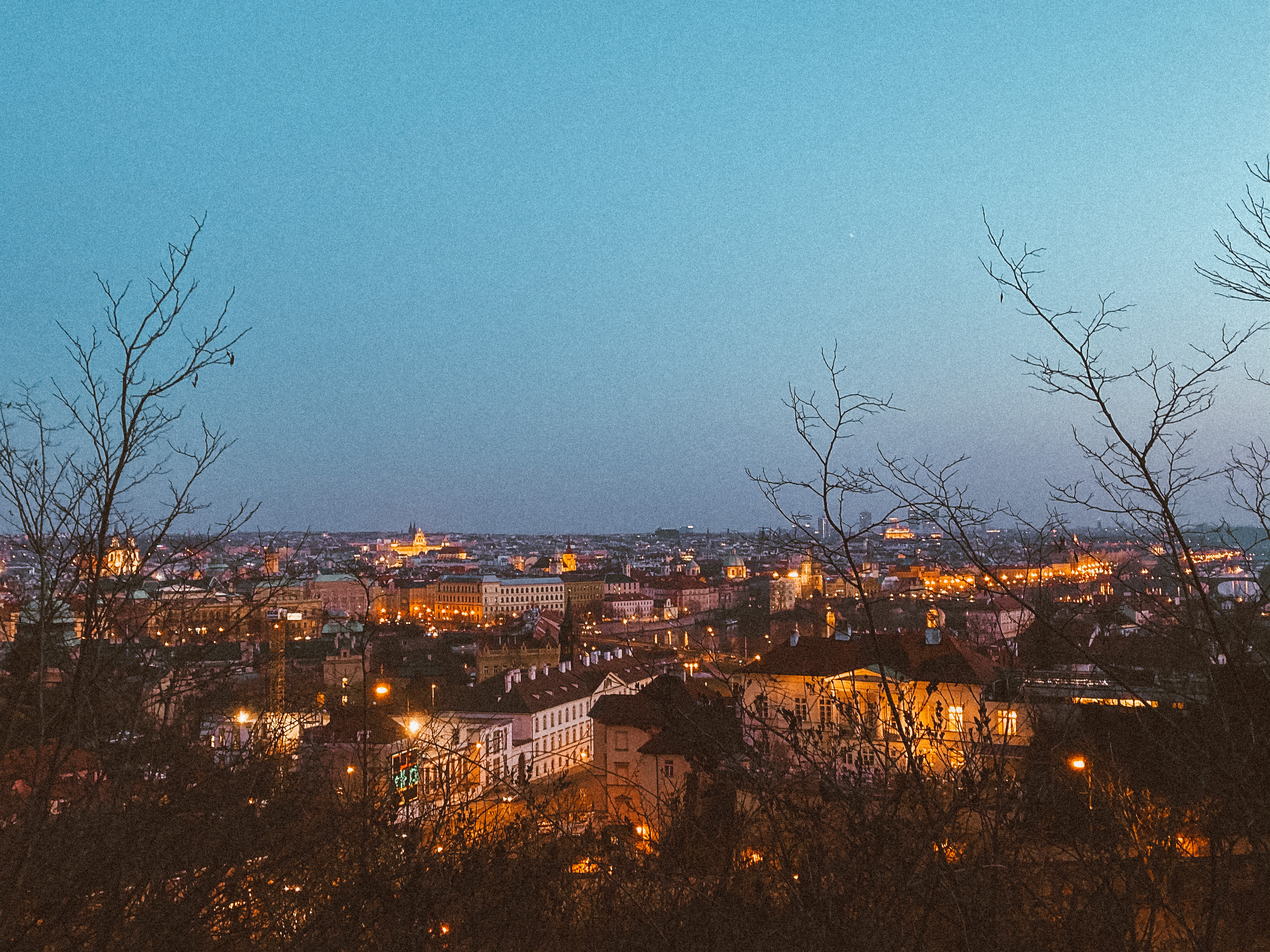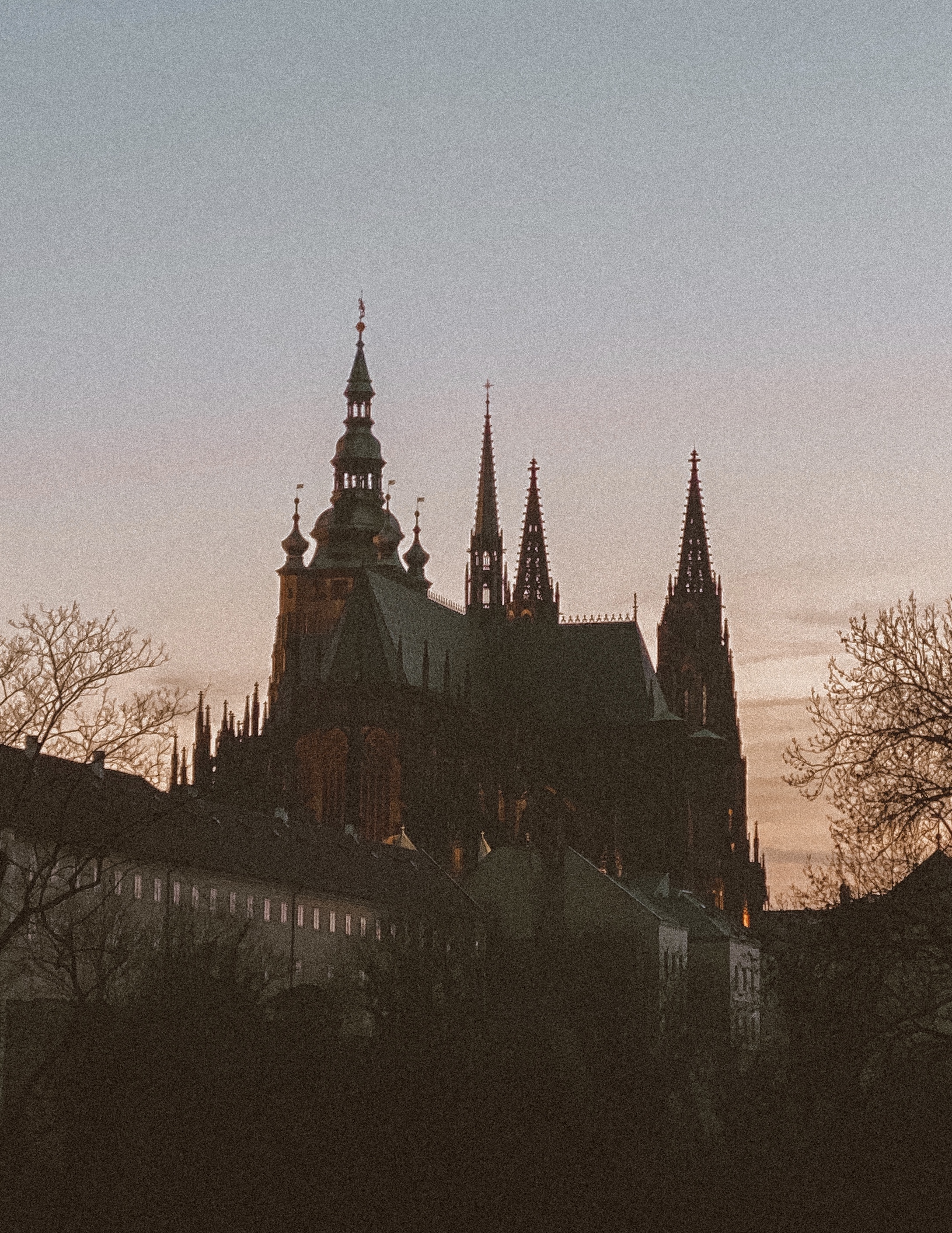 Romantic night
Long long time ago when I was a crazy Slovak girl visiting Prague for a spontaneous trip I met in one bar one cute guy. He was a bartender and after his shift he wanted to show me the best bar in the city with the best view which was still opened. Guess, where he took me! To the iconic Charles Bridge! There he took out from his backpack two glasses he stole from a bar and bottle of Champaign. We were sitting there on the empty bridge, in the middle of the summer night, looking at the river, drinking bubbles and waiting for sunrise… Most memorable night ever! But trust me, Prague is magical and you would enjoy even if you stayed all the time sober! There is definitely a lot to see, too.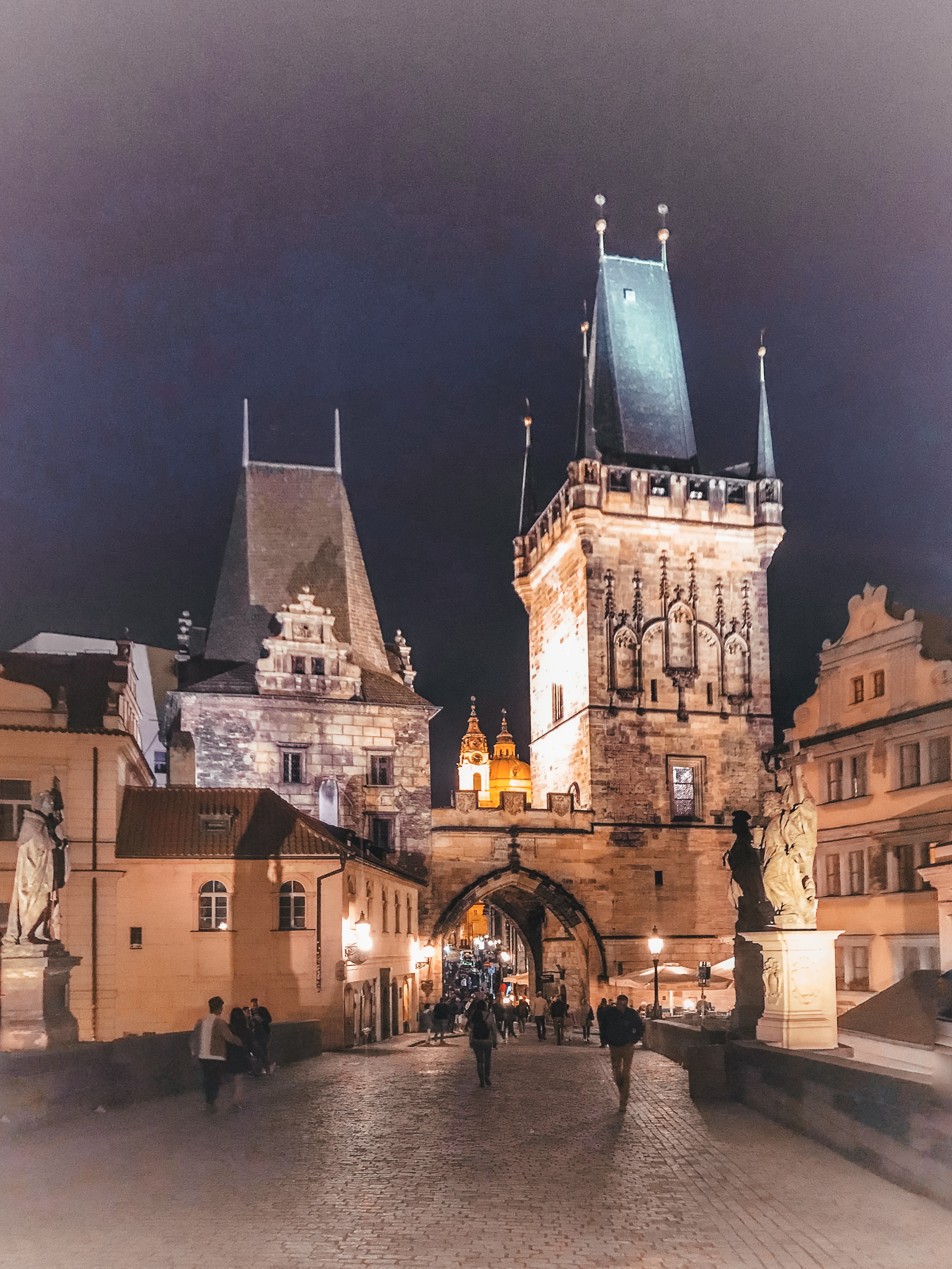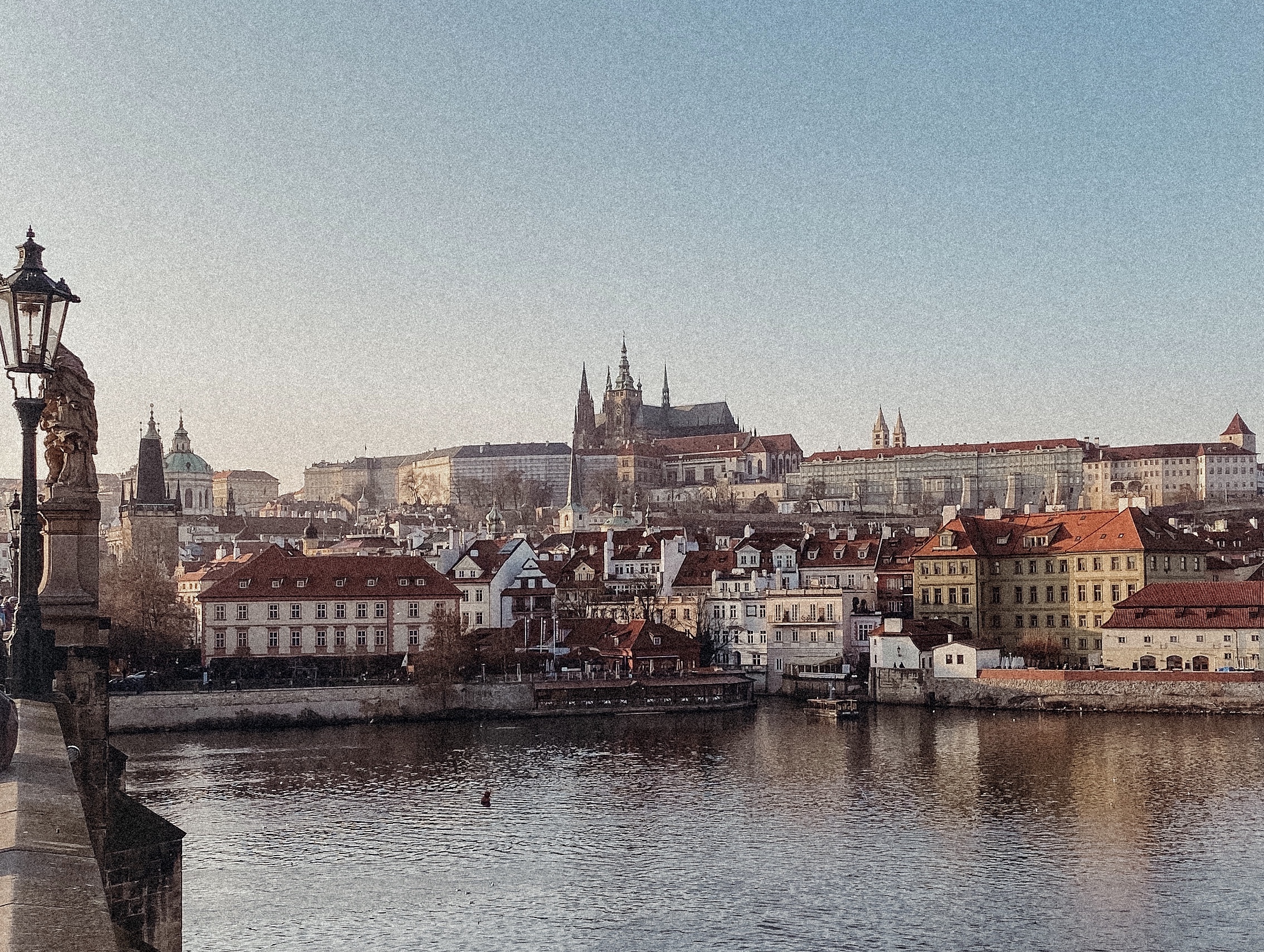 Chasing the best views (and photo locations)
The most iconic are definitely already mentioned Charles Bridge with street artists and painters and Prague Orloj. Both are also desperately crowded most of the day so I really recommend to save the trip to the Bridge after your night out as a kind of romantic afterparty. Prague Orloj is the astronomical clock (third oldest in the world and the oldest clock still operating) with funny mechanism running every full hour. Be there and watch it together with other tourists. My most favorite area for strolling around is definitely the one on the other side of the Charles' Bridge, just right under the Prague Castle. I would say it is also most photogenic area. If you are into the photography, I bet you will find hundreds of beautiful photo spots. My favorite view point is right next to the entrance to Prague Castle – Prague Castle View Point. There is also Starbucks Cafe with amazing terrace. Roll your joint here.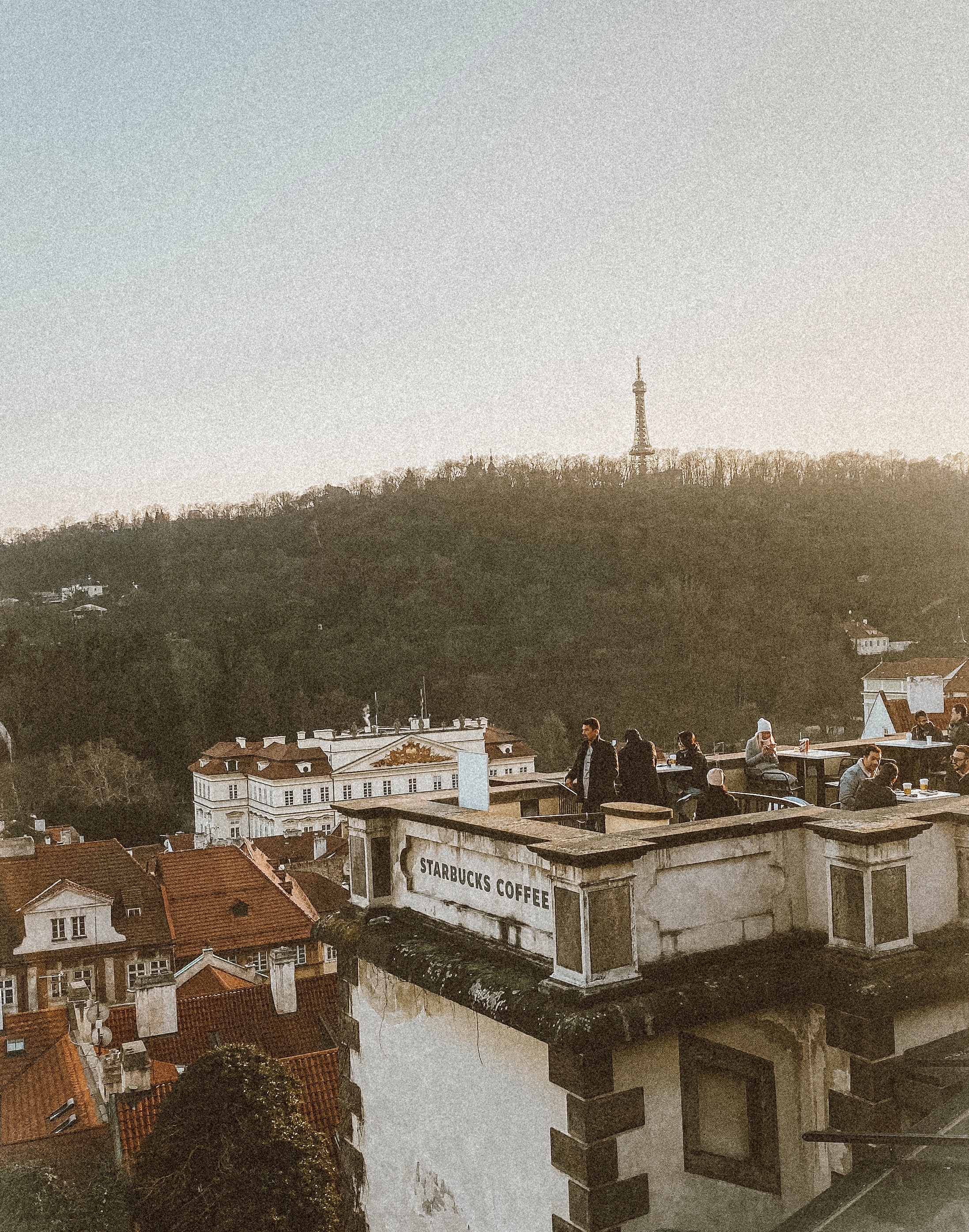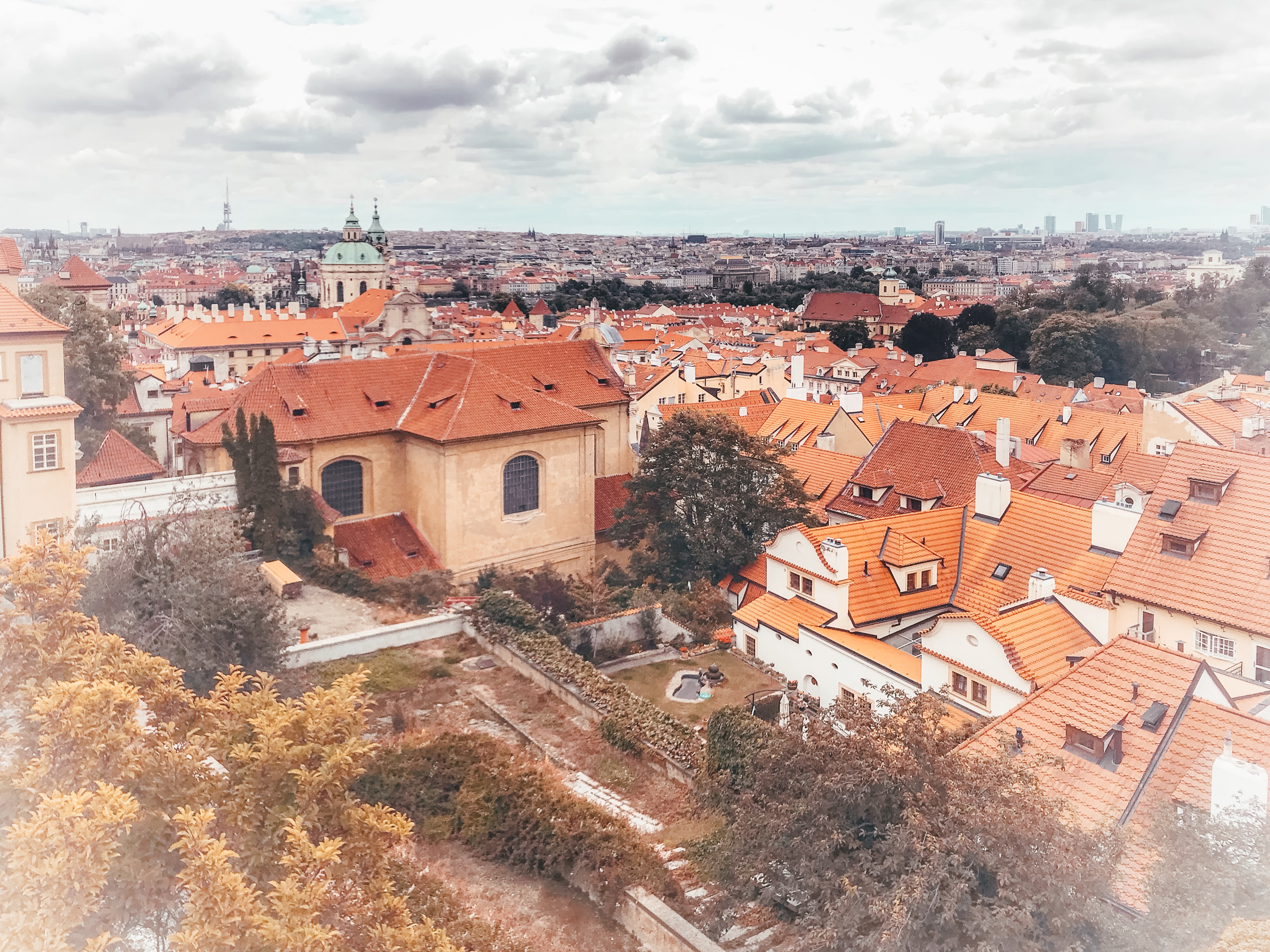 Prague's Narrowest Street
This tiny stairway is good for a fun photo but not for the claustrophobic traveler. It's so tiny that two people can't pass from opposite directions. Squeezed in between two buildings off U Luzickeho Seminare St., this narrow walkway is less than 50 cm wide. That's why the traffic is coordinated by the traffic light. 🙂
Insta photo location
The best view overlooking most iconic Old Town Square in Prague is from the terrace of the family owned hotel & restaurant U Prince… Food is great, prices are reasonable, but view is the best! According to magazines – one of the most impressive rooftop restaurants in the world. The rooftop is partly covered and heated so it can be opened the whole year. Before, for the the best photo you needed to book particular table in the corner of the roof but because of high demand, owners decided to remove the dining table and make it just photo lookout zone (#bubblepointview). For the dinner with the view overlooking Prague's Oldtown Square and Orloj you still need to make a reservation in advance but if you're coming just for the view (and photos), you just pay entrance fee CZK 300 (12 Euros) and the glass of Prosecco (or cocktail) is included.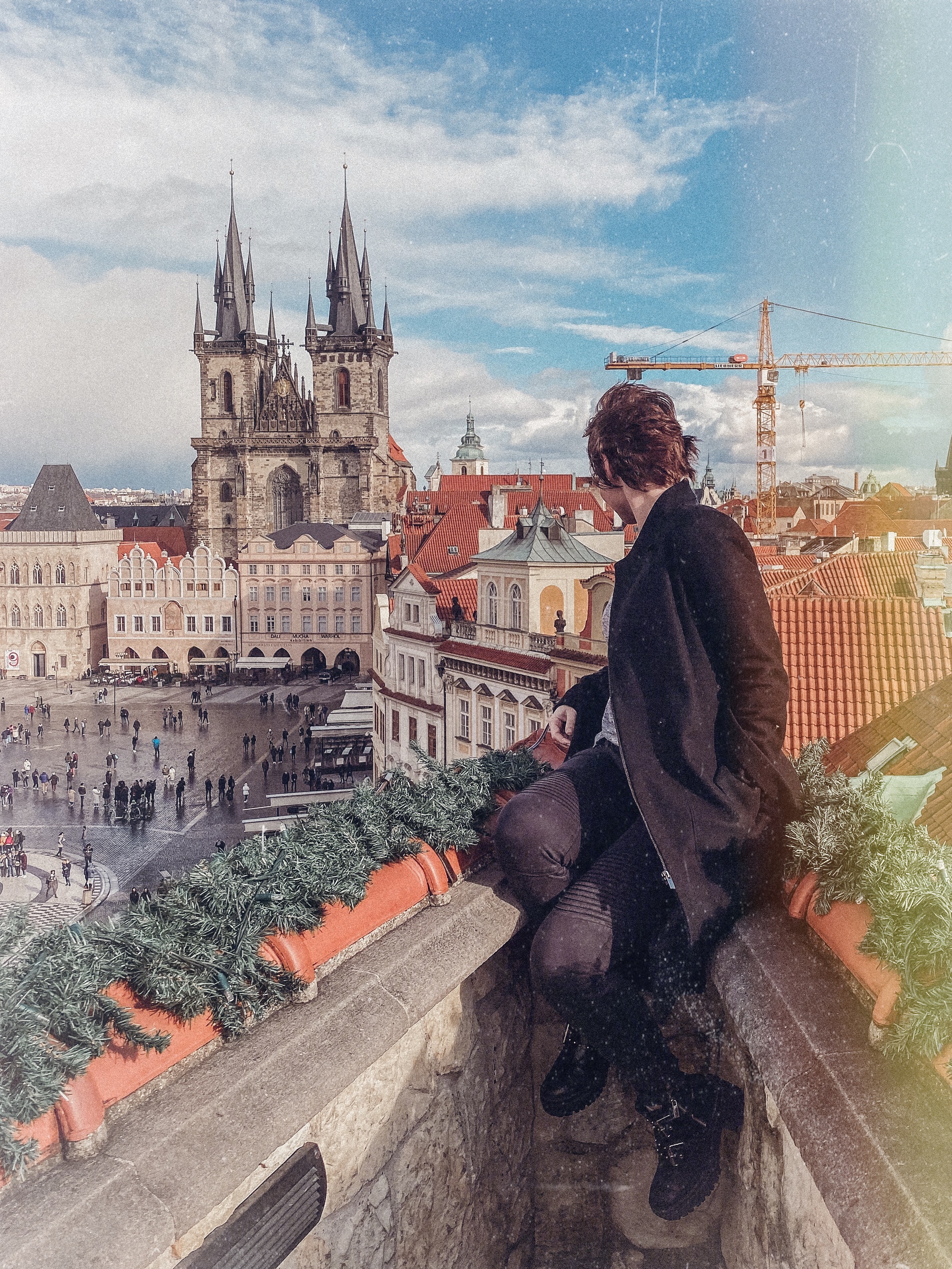 Dancing House Gallery
The second best view overlooking Prague city is from the top roof of the iconic Dancing House Gallery. Entrance fee is CZK 100 or any drink from the cafe menu (which is always cheaper option) and you can sit there outside and watch the sunset above beautiful Prague with the great Czech beer in the hand. The non traditional design of the building is interesting itself. It was a bit controversial at the time when it was built (1996) because the house stands out among the Baroque, Gothic and Art Nouveau buildings for which is Prague famous.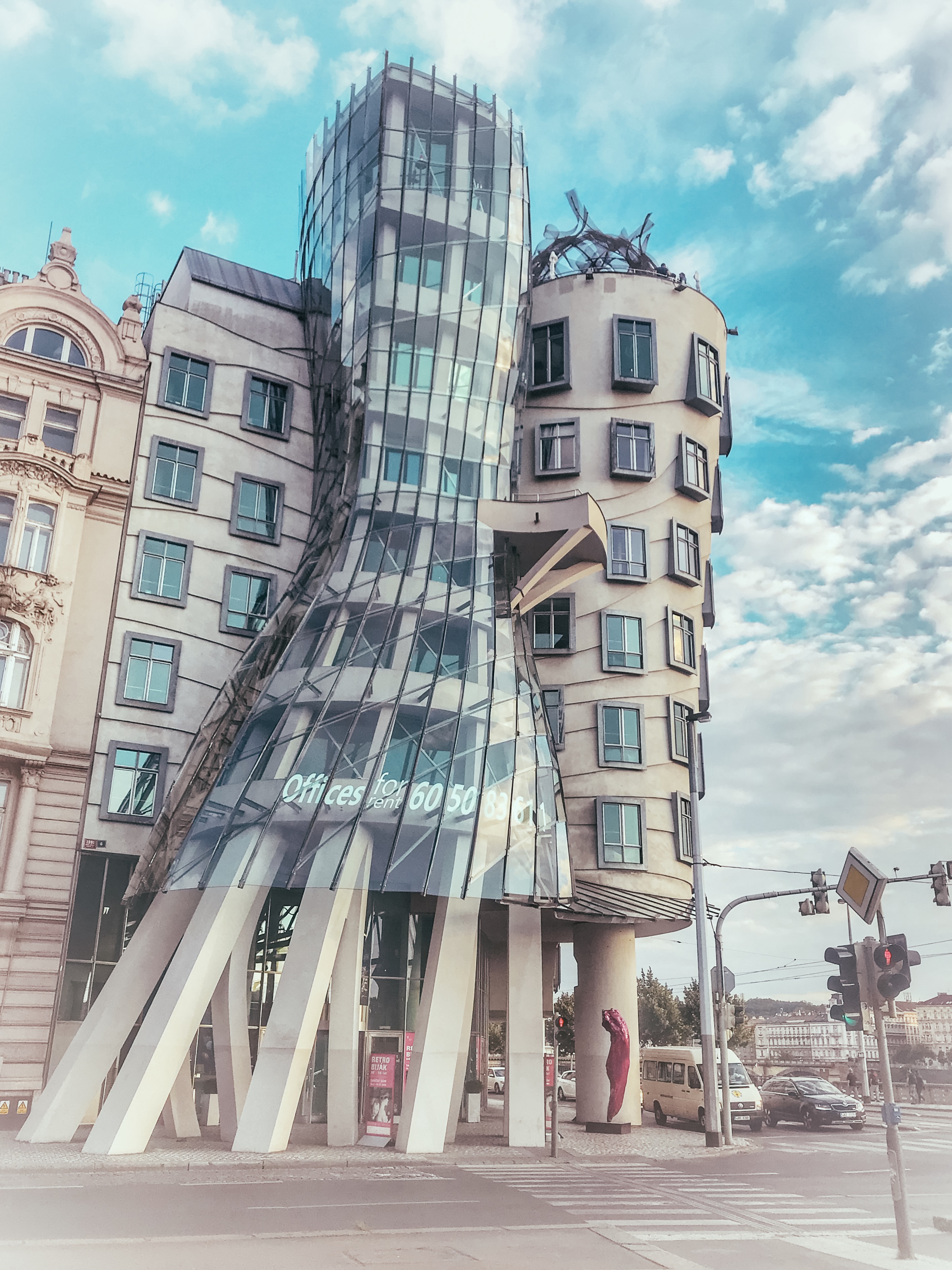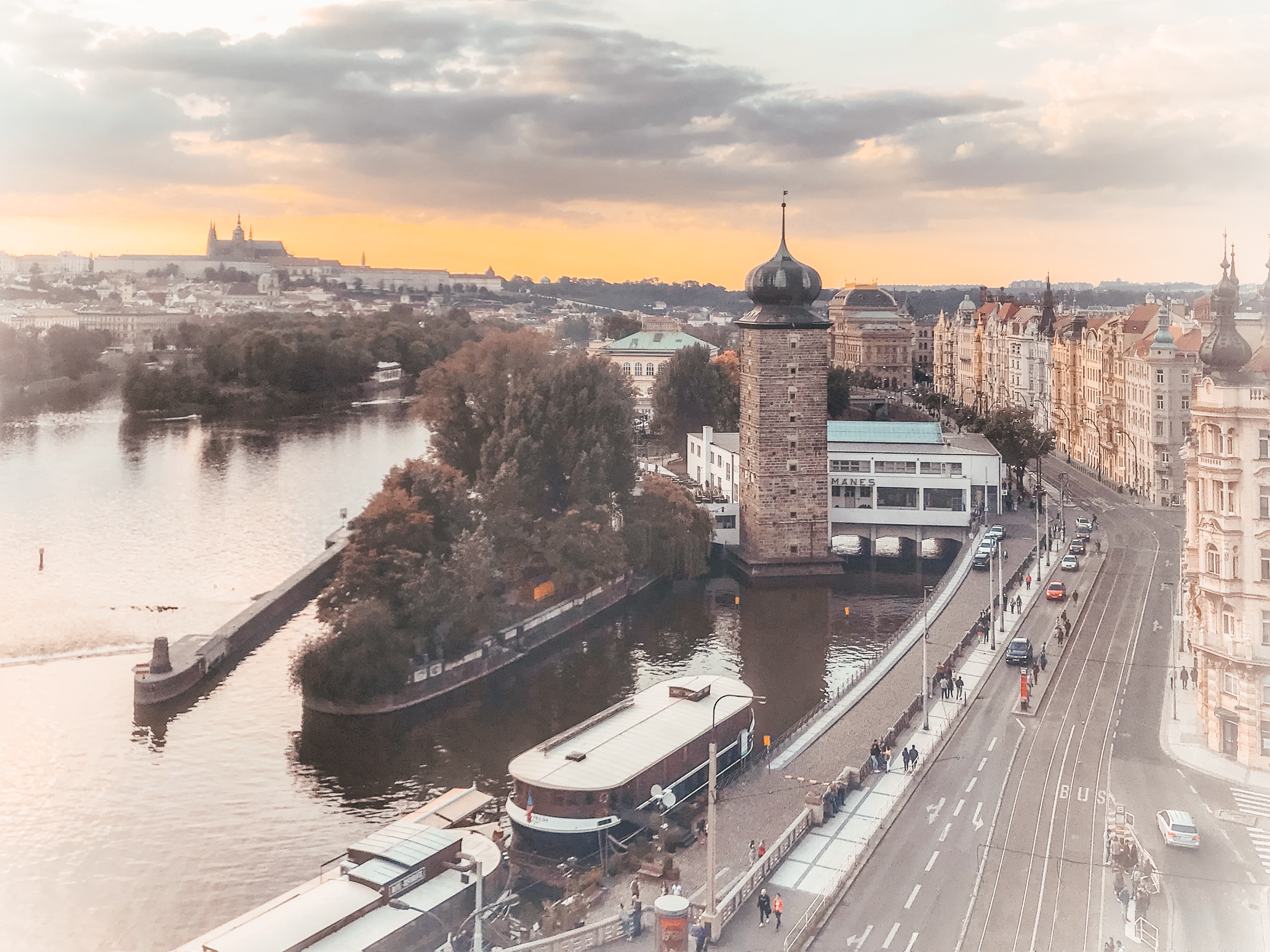 The New World
Do you want to impress your new girlfriend? Buy her an ice-cream or even better Czechoslovak specialty – Trdelnik and take her for the romantic stroll in area under Prague Castle called Novy Svet which means The New World. She will fall in love with you. Quiet, picturesque and not well known street is perfect background for your first kisses. Right in the middle of the street, there is small coffeeshop with the same name. It is a perfect place with cute terrace and also vegan products. Everything we tried was delicious but most tasty was the atmosphere.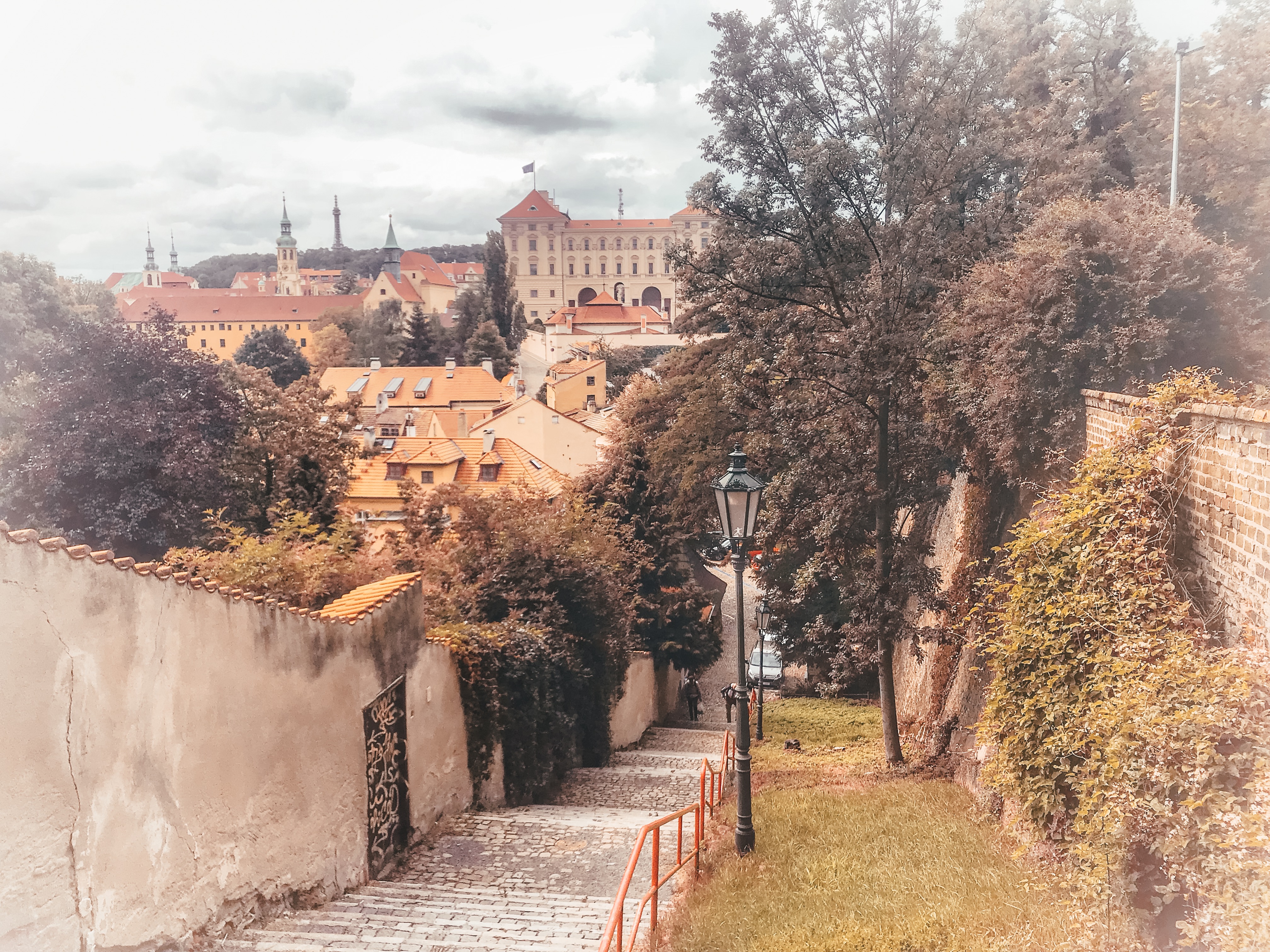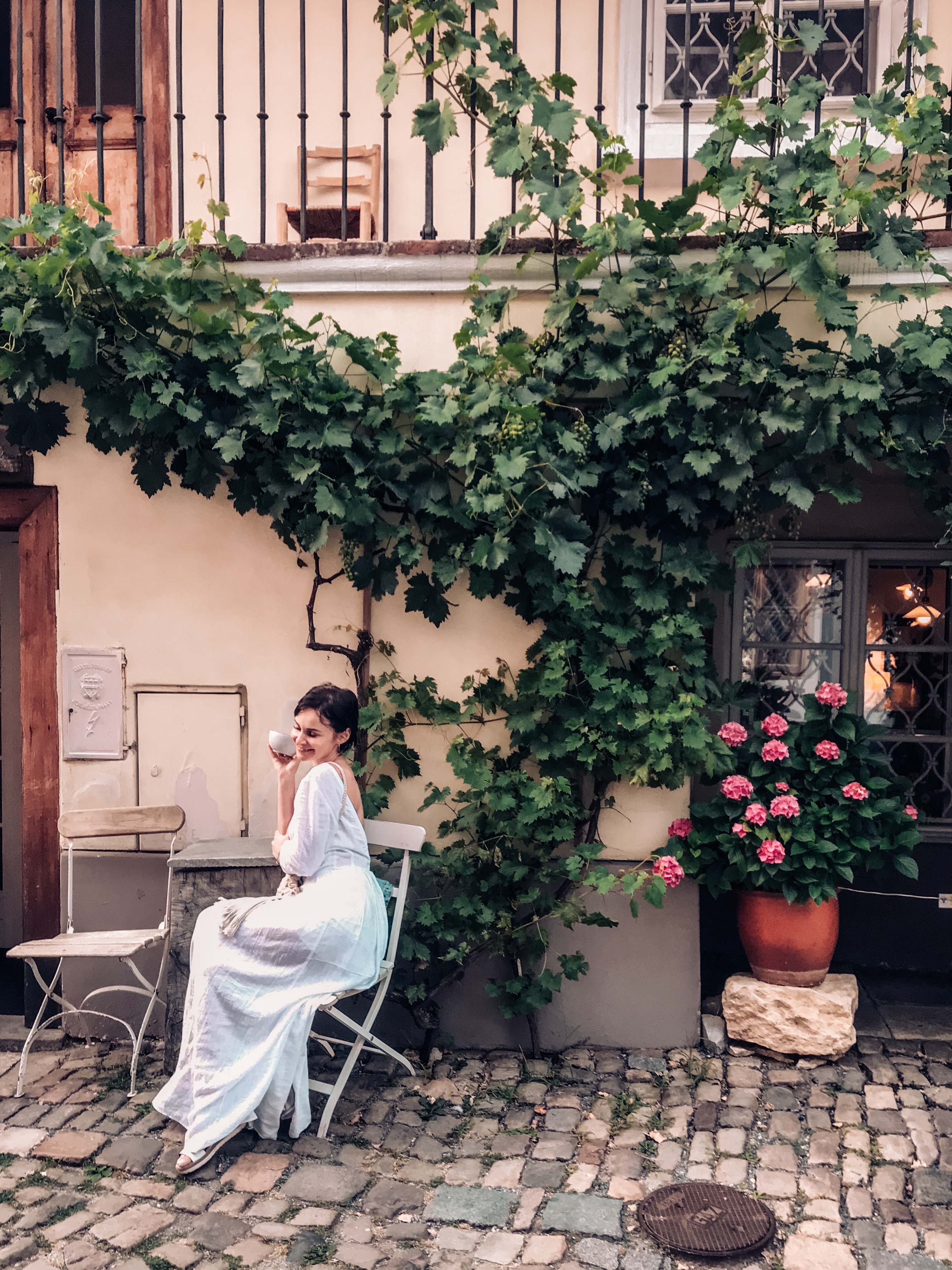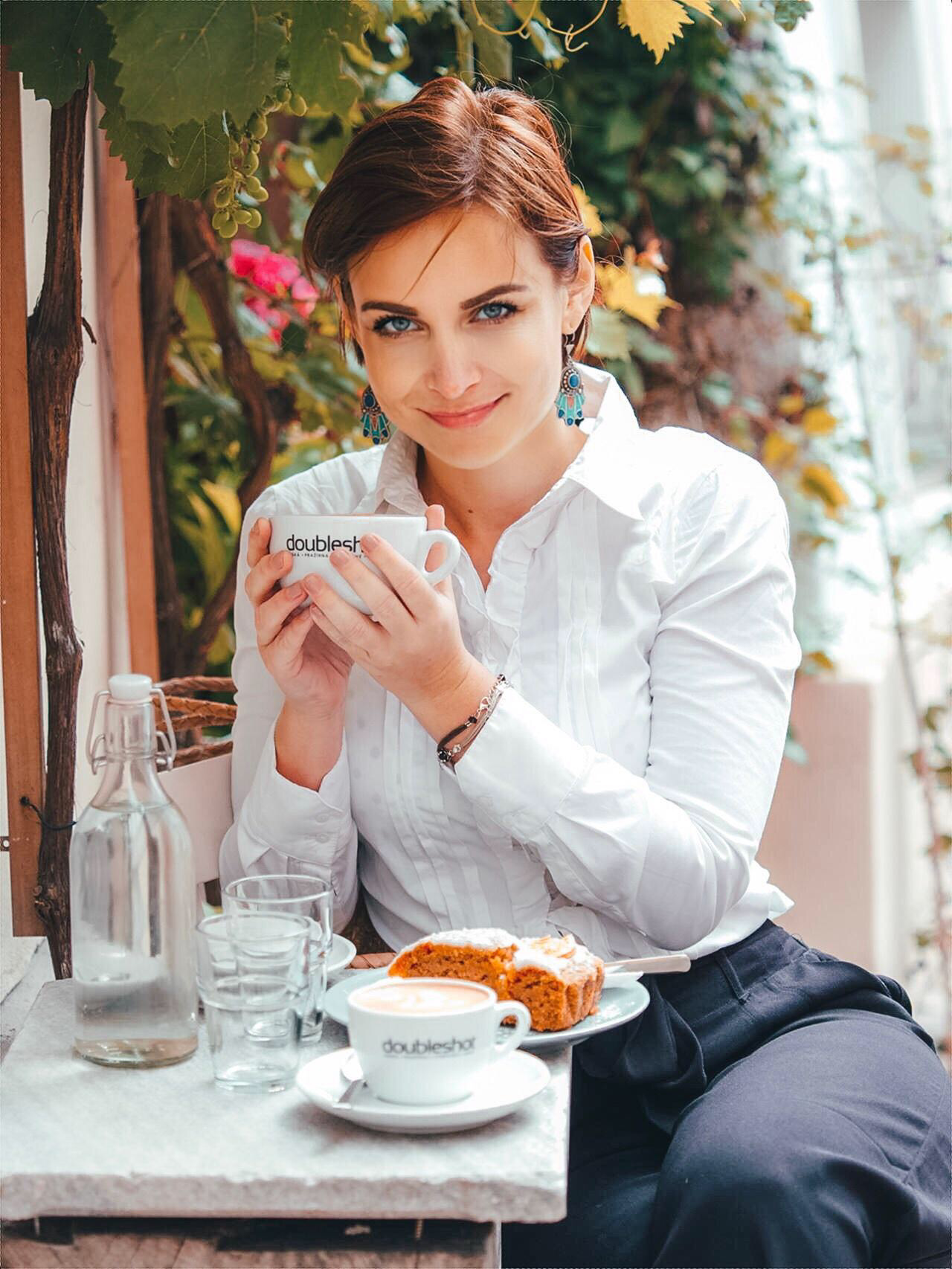 Breakfast at… 
Not Tiffany, but definitely Cafe Letka on Letohradska St. – neighborhood Holesovice (photo by my friend @tereza_polakova) Great breakfast/brunch menu but what is the most impressive about this place is original vintage design and very special atmosphere. Walls could tell us stories of time. I'm sure you will get inspired. If you want to enjoy the design and take some cool photos come early, in the evening it gets very busy. Similar stylish place with slightly higher prices but right in the Downtown is Cafe Venue. I also love the atmosphere of Cafe – Kavarna Cekarna with the interesting 'secret' garden in backyards under the old city walls.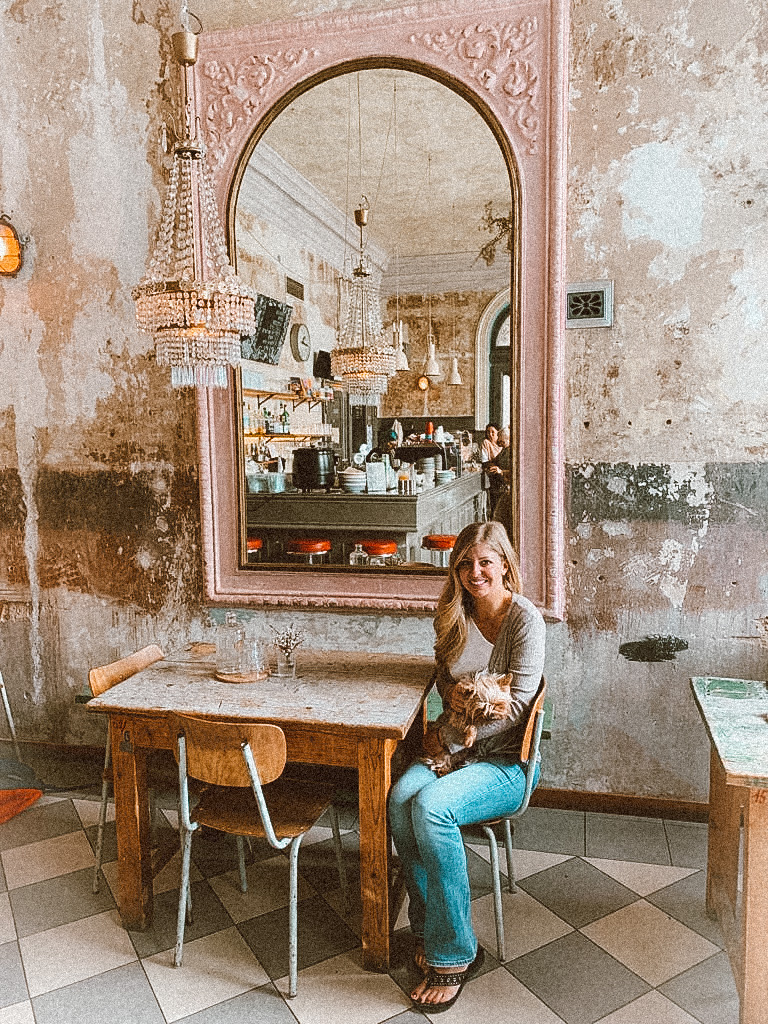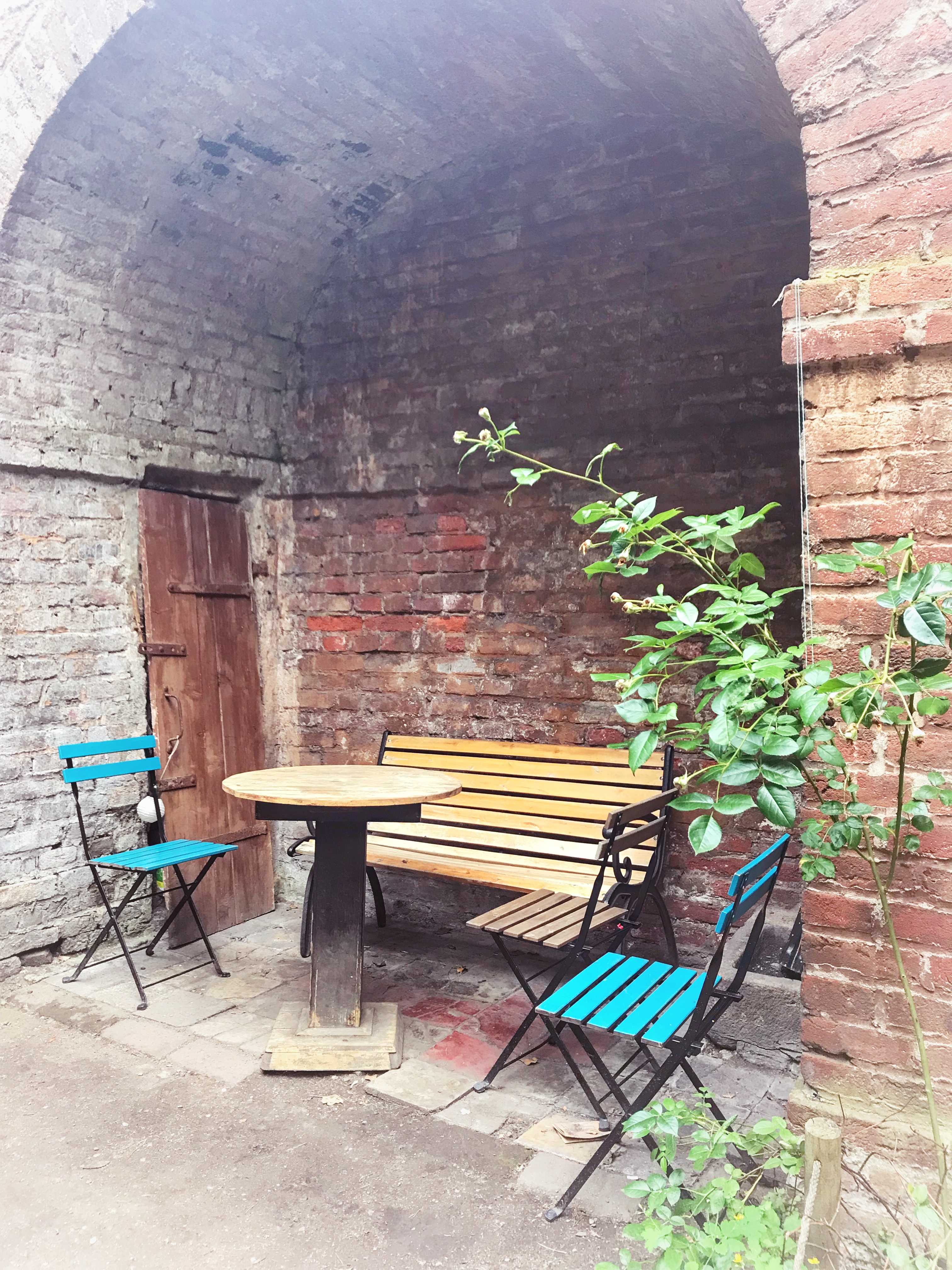 What to eat…
Definitely try local food. It's heavy but it's delicious! Local Czech specialty is Svickova na Smetane – Cooked Steak Fillet in Creamy Vegetable Sauce with dumplings, cream and cranberries jam. There are many good restaurants with traditional food in the Downtown but I would recommend restaurant U Dvou Sester (Melantrichova St.) – using organic meet from the local farm – on the way between Oldtown Square and Wenceslas Square. After the dinner you need to try local Trdelnik/Trdlo from any of the stall you will find on your way. It is a sweet specialty you can get only in Czech Republic or Slovakia and the best it is with a vanilla cream or an ice-cream. And because I know how hard it can be for you to pronounce or remember this word, you can call it just a chimney cake.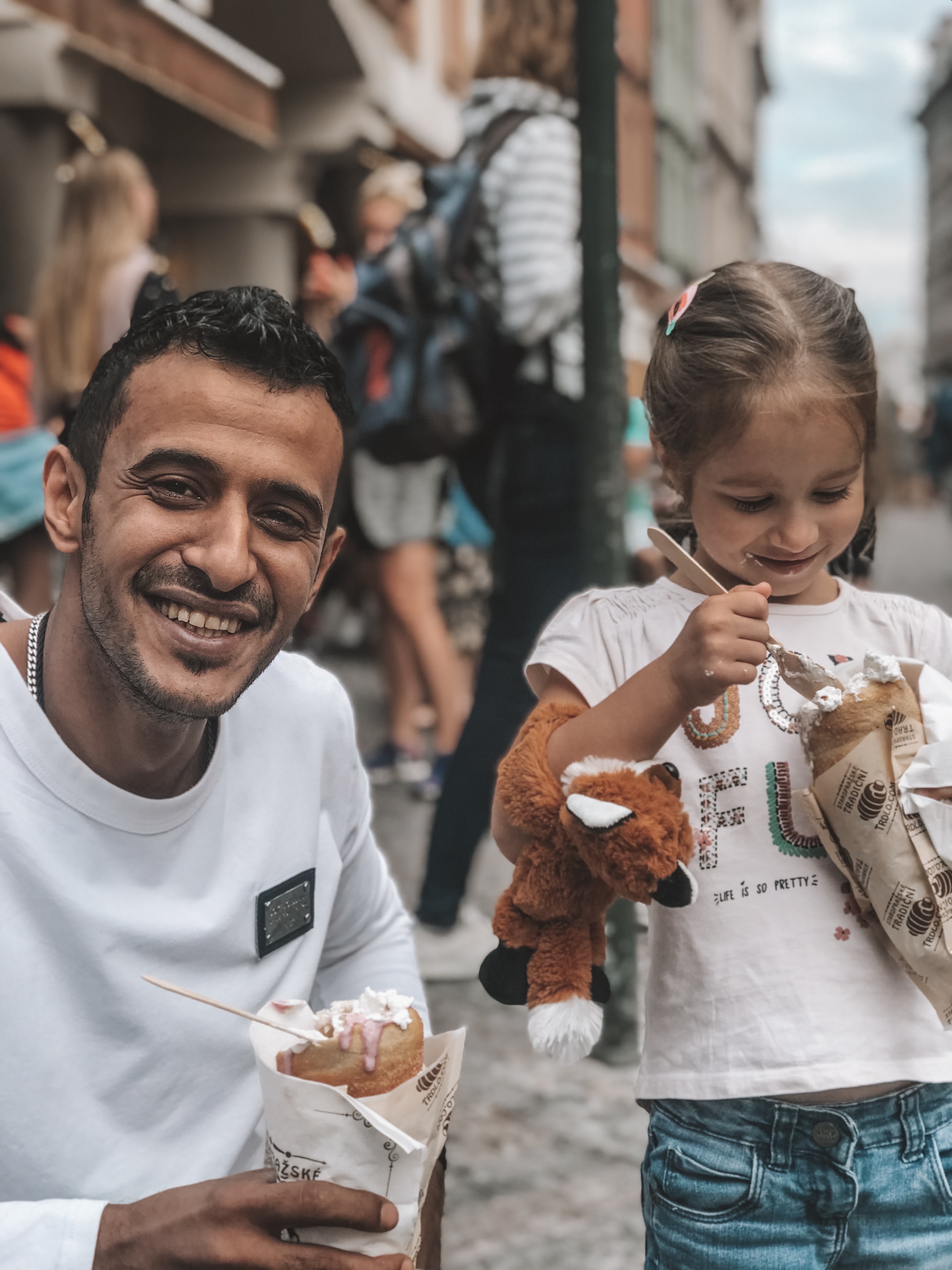 Where to stay
Whether you book the good hotel (not counting luxurious ones) or go for a private Airbnb place, it will be more or less same price. Comfort room in the best location in the Downtown might cost you around 70 Euros per night. I really liked Old Town Boutique Apartments with a beautiful patio and just few steps away from Orloj. Another great hotel I stayed in was Vintage Design Hotel Sax right under the Prague Castle. And for lower budget Ariston & Ariston Patio Hotel in neighborhood is also not bad.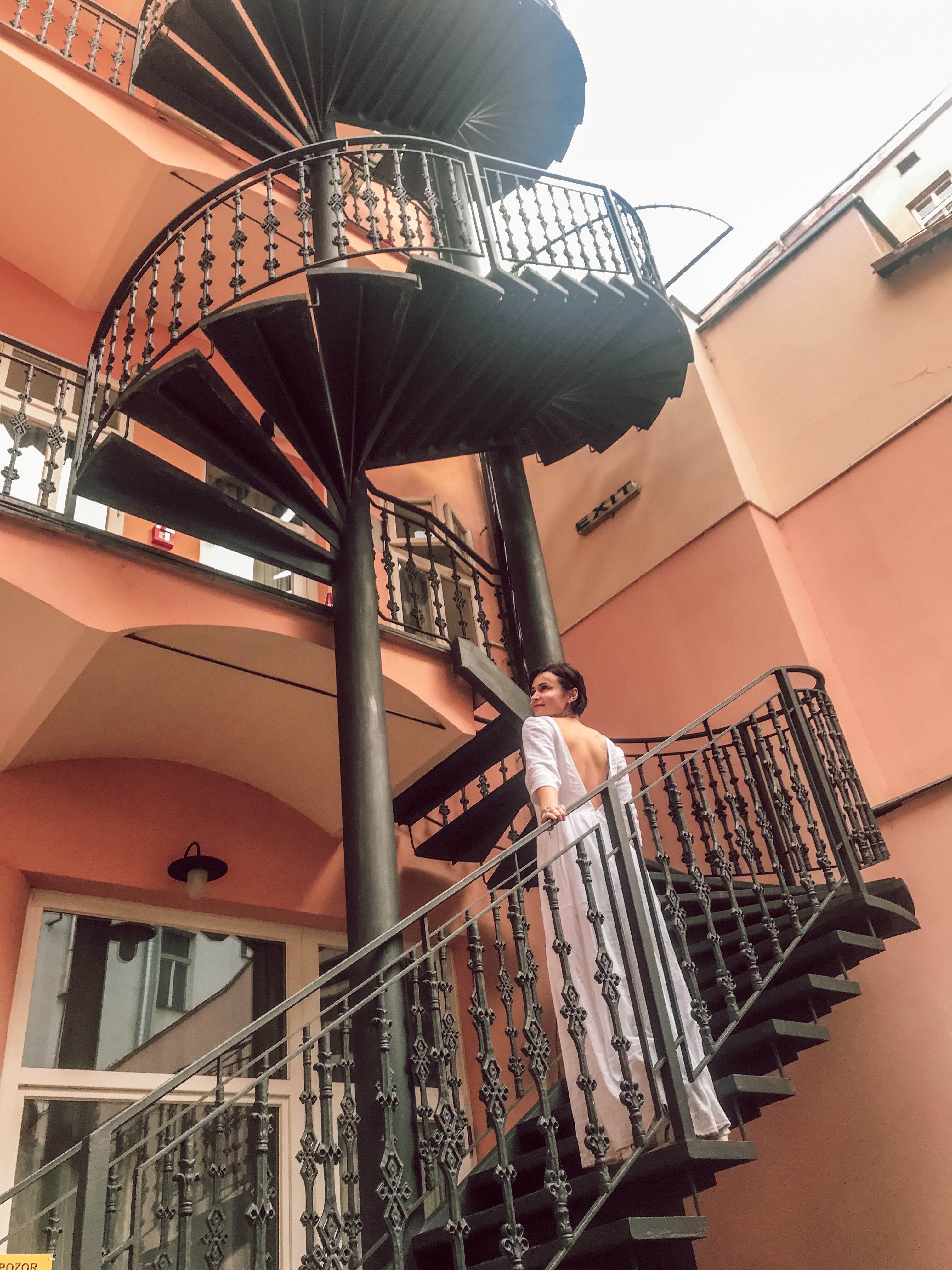 Transportation
Transportation in Prague is easy, comfortable and cheap. You can catch a taxi, call Uber or use public transportation. Most common are trams or metro. To buy a ticket you can just use your contact less credit card inside the equipped trams or at any stop at the ticket machine. Once you choose a ticket, don't forget to validate it once you get on.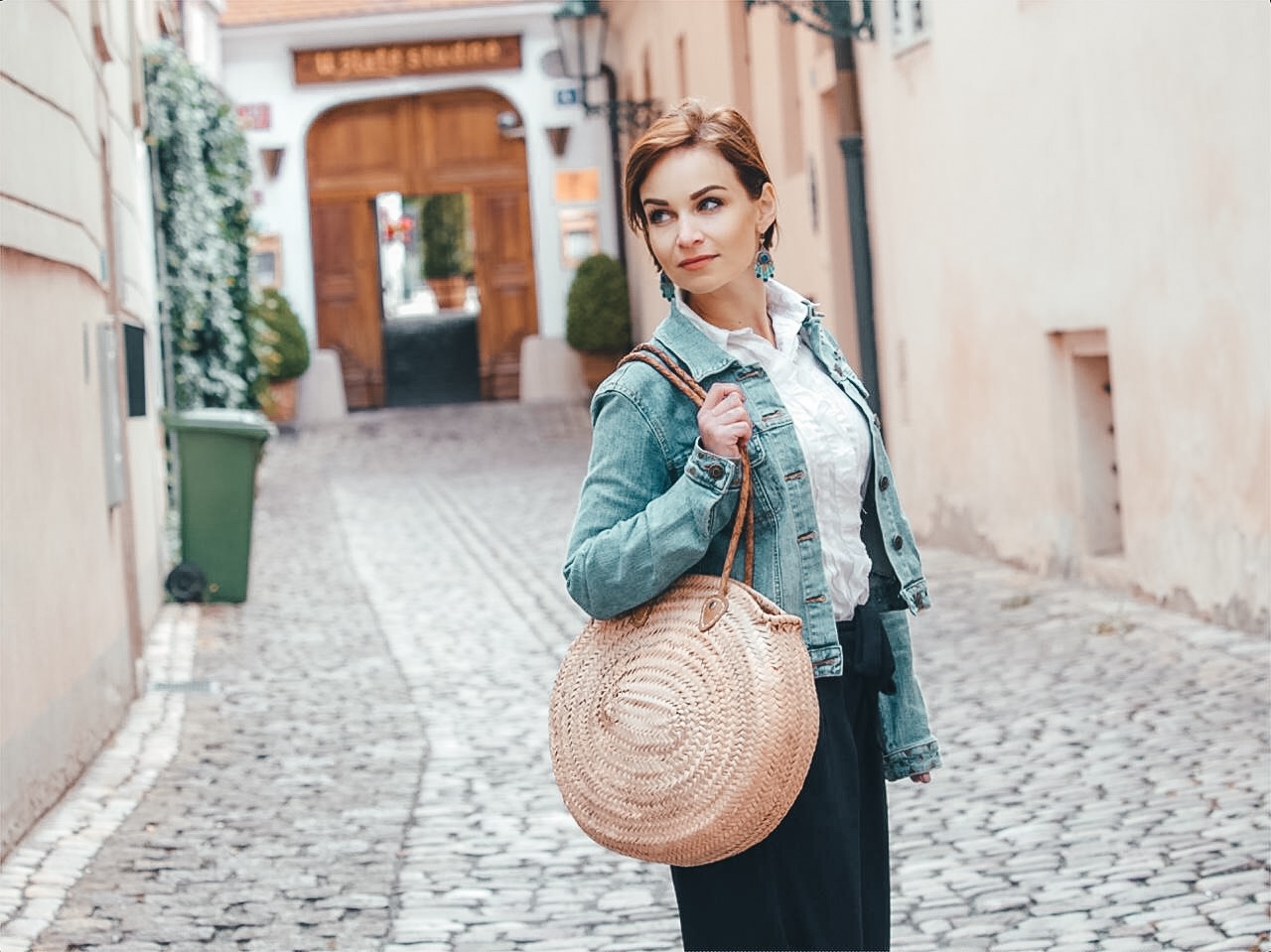 Czech hospitality etc.
In general, Czech people are not very friendly to strangers but Prague is more touristic and way more open-minded. Once you get closer to them, you will find out how funny and easy-going these people are. Czech people are also biggest atheists in Eastern Europe, very liberal and tolerant, so you don't need to worry you will be judged, whatever you like to do or wear. Just be respectful to historical sights, public rules and nature. Just because Czech are atheists in general, doesn't mean they are not spiritual. In Prague you can find many such shops. Witch craft has a long tradition in Czechia. Check the first witch shop at Vinohrady, Belehradska St.