AL ULA – Saudi Petra Plus


HEGRA
wonder of the world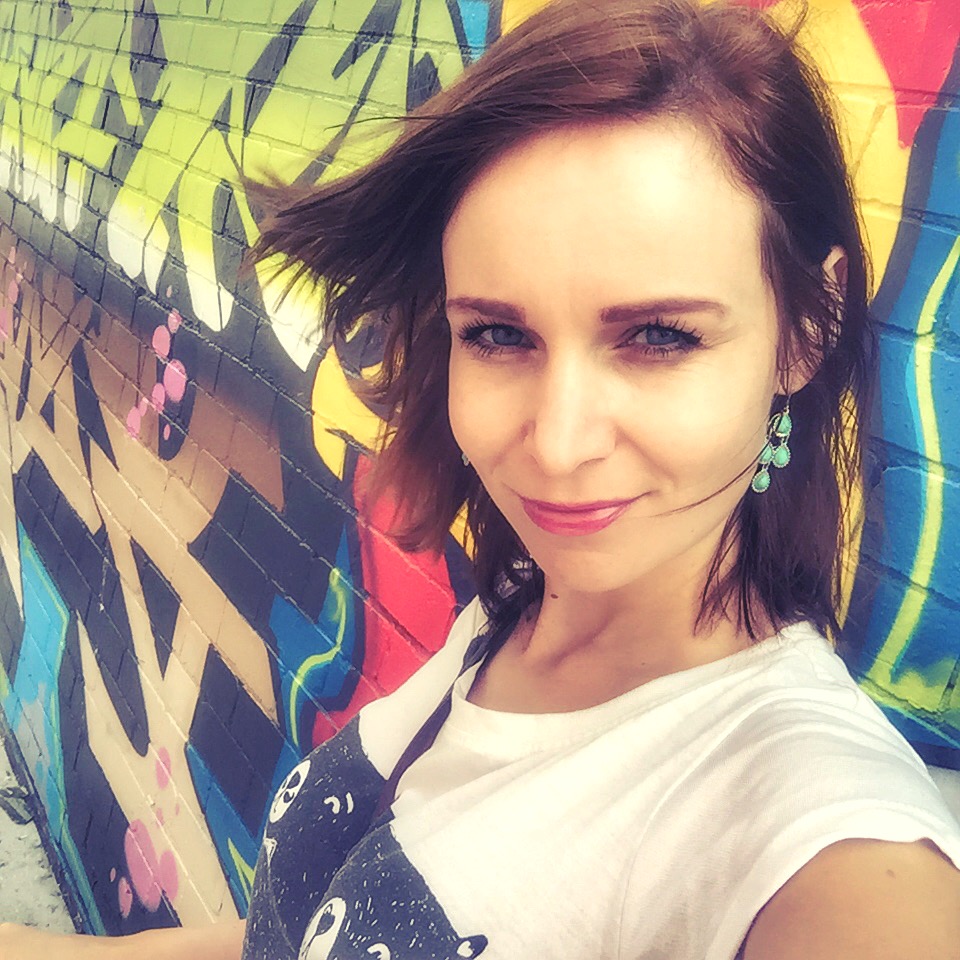 Zuzka Greizinger
STEWARDESS
I'm a stewardess, but I used to be an editor for a magazine, so I always have had my head in the clouds. In addition, I've always been attracted by the heights and distances and so I came up with a great idea – I could explore the world as a flight attendant! 🙂
This is not Petra. Nor Jordan. Nor Indiana Jones movie. Nor the Tomb Raider. Believe it or not, this is SAUDI ARABIA. Since this country starts opening up to tourism, it's been revealing its hidden gems nobody knew about. And on top of them all stands magical Al Ula.
Not only is Saudi one of the safest place I've been, but it's filled with vast, surreal landscapes, hospitality, culture and cultural heritage. I used to live there 6 years ago and before the corona pandemic took over I was able to come back for a while to explore this country better. I spent my time walking around town in abaya and with an open mind, learning Arabic, talking to locals, listening to the prayer calls, driving through the deserts, chilling and smoking shisha on mats and pillows, eating Arabic food with hands an falling in love with learning this very different but somehow fascinating way of life.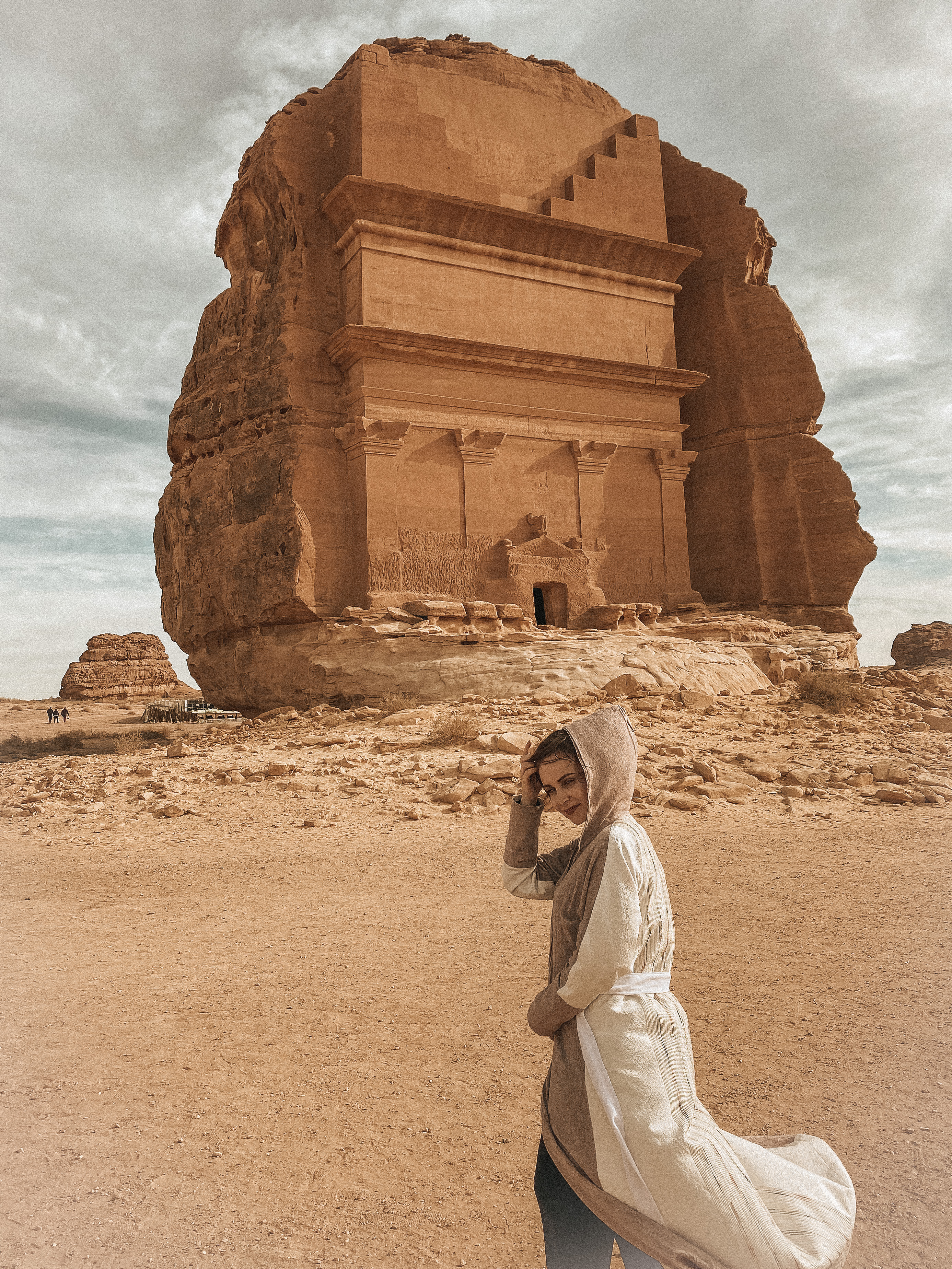 Let's go to Saudi
You should have seen these look I got whenever I said I was going for my vacation to Saudi Arabia. I could see in their eyes how were they trying to figure out whether I'm joking or I'm just crazy. I decided to visit Madain Saleh in Al Ula, place I've been fascinated about since I saw first picture. For a long time this place was hidden from public eyes. And officially is still not open yet until October 2020. But currently there's Winter festival at Tantora and if you have tickets for some concert (btw. All happening in extraordinary Mirror Maraya Concert Hall in the middle of desert) you can have some sneak look at the historic sites, too. Tours, shows and dining experience are included in full package.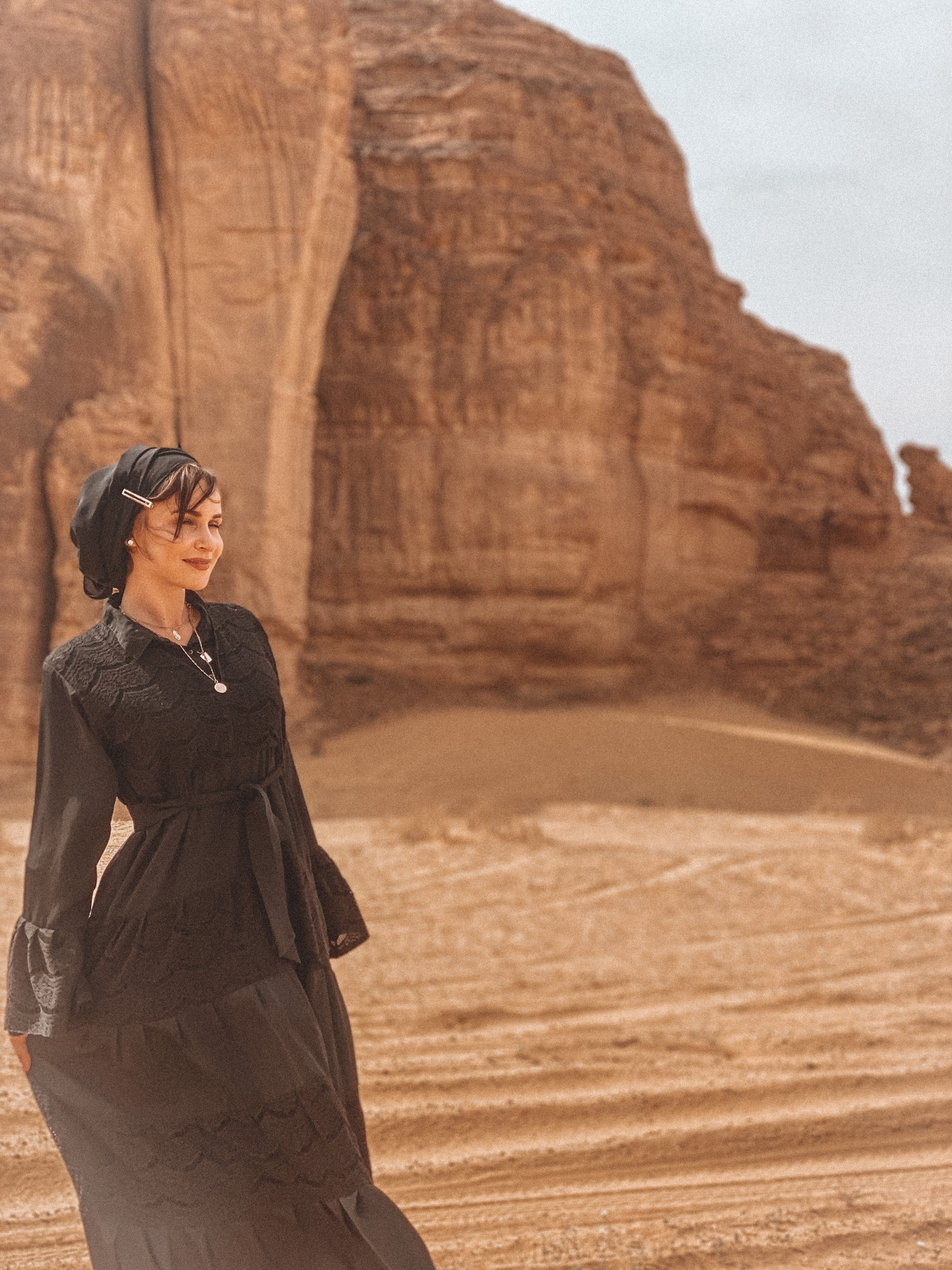 I don't have tickets. Last weekend there was Enrique Iglesias & Gipsy Kings but all tickets were sold out by the time I decided to go. And since it's all open to tourists just recently, there was lot of confusion whether you can go on your own outside weekend's festival. Well, you can't, it's open only from Thursday to Sunday during festival. Maraya is open for public only during Friday's concert! And you can't even get closer to see it at least from outside. But thanks to my luck or amazing kind hearted local people I met everywhere I have almost full experience! They even took a risk to break some rules to make me happy and satisfied!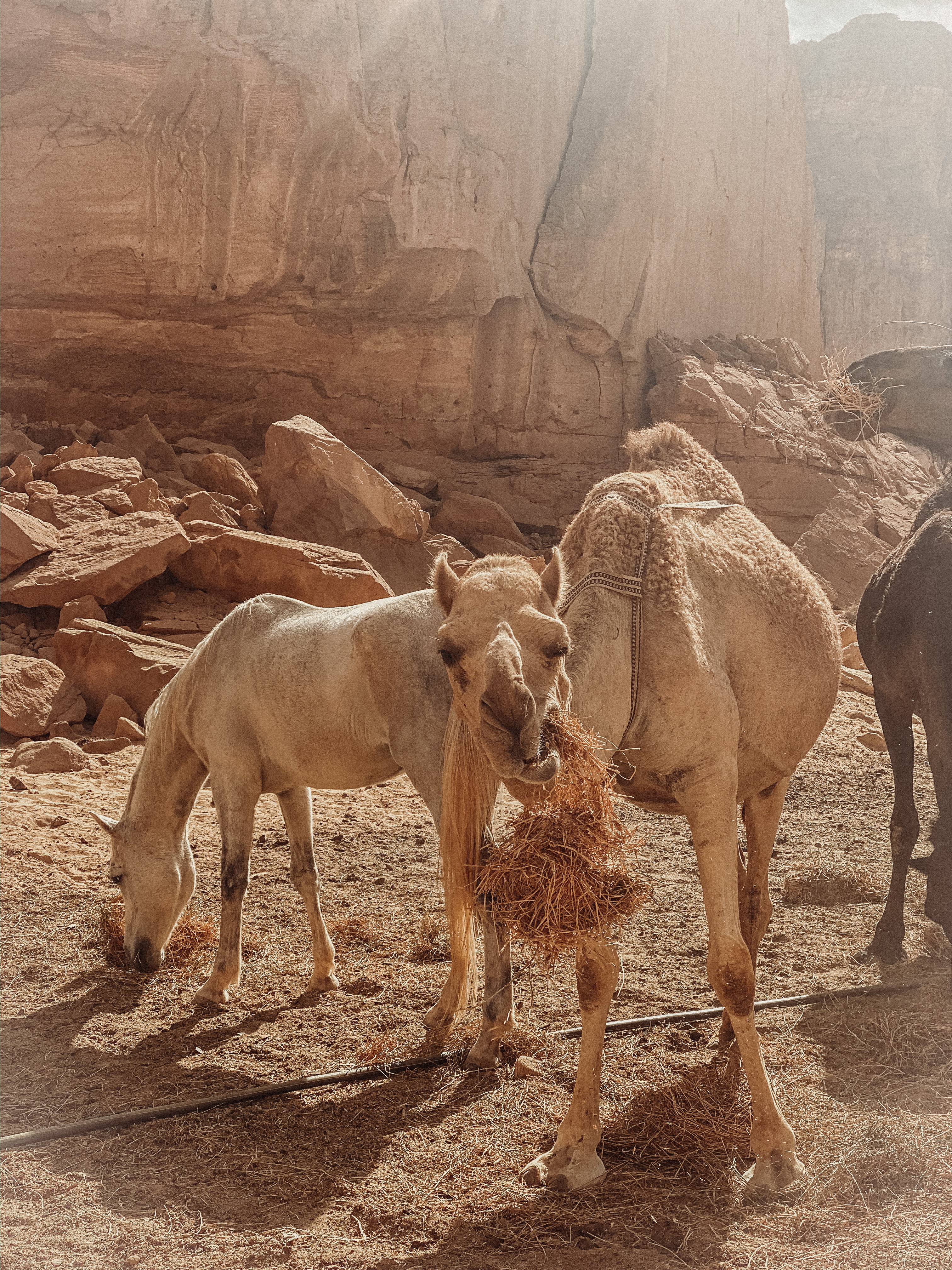 Saudi people
I don't know why most of the people have confusing feelings about Saudi. It's a big country, of course you can find all the types of people – good and bad. But Saudi I ever met (whether on board of aircraft or during my travels) were all so friendly and kind hearted! So maybe it's not about country but about us. We just attract what we reflect. Be curious, not judgmental, be the bridge between two different cultures. And start planning your trip to Saudi and see it with your own eyes among first international tourists. As I can have a sneak peak before its official opening I can guide you around. From October Al Ula is going to be open all year round and there's a looooot to see!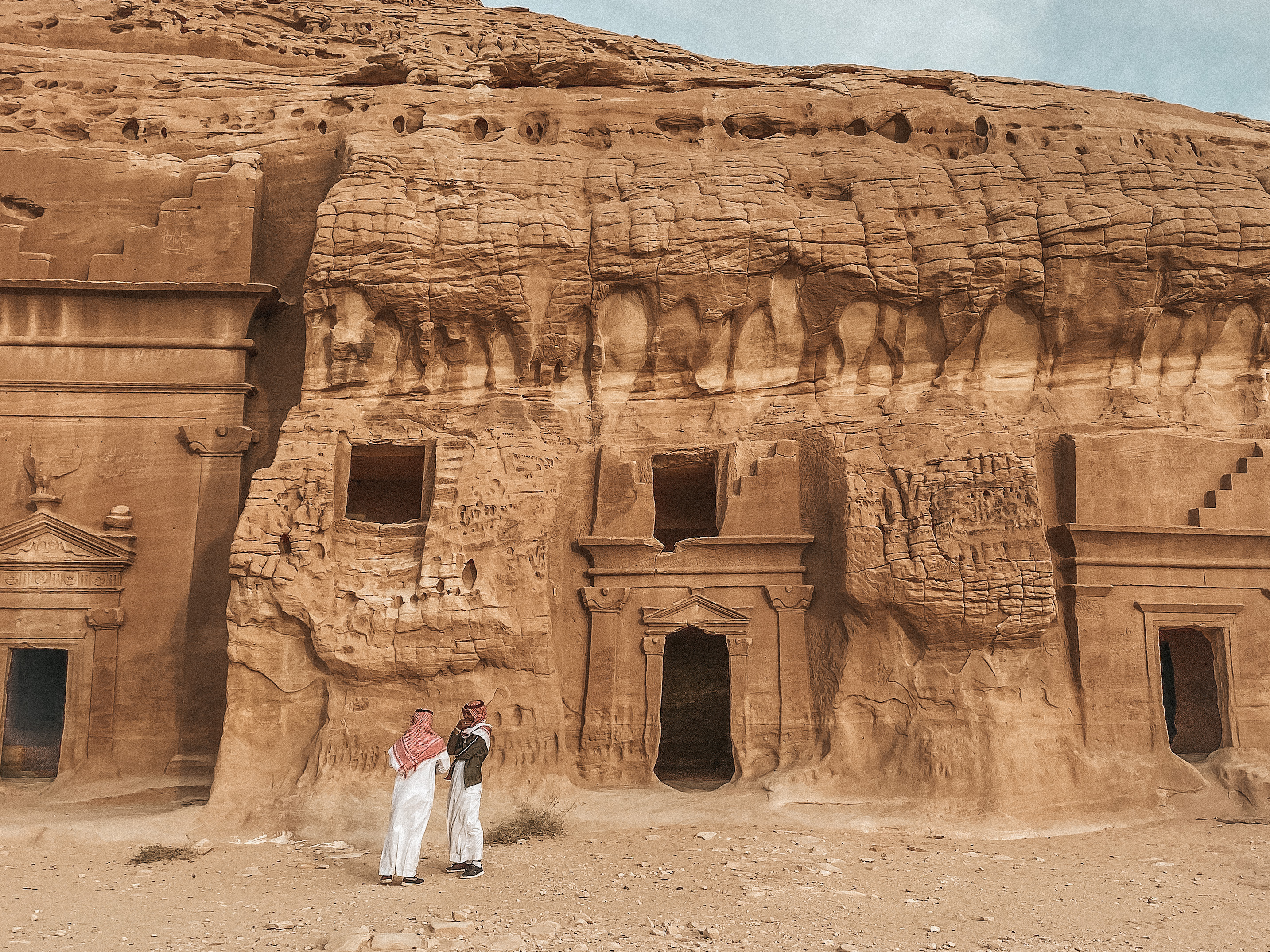 Covid-19 update
Big opening of Al Ula was planned for October 2020 but the pandemic has changed this plans. Borders of Saudi Arabia remained strictly closed for all the time of outbreak. Good news is that Saudi said its air, land and sea borders will be reopen on March 31, 2021. Citizens will be allowed to travel in and out of the kingdom. The ban on international flights will be completely lifted and travelers will not be required to be vaccinated against Covid-19.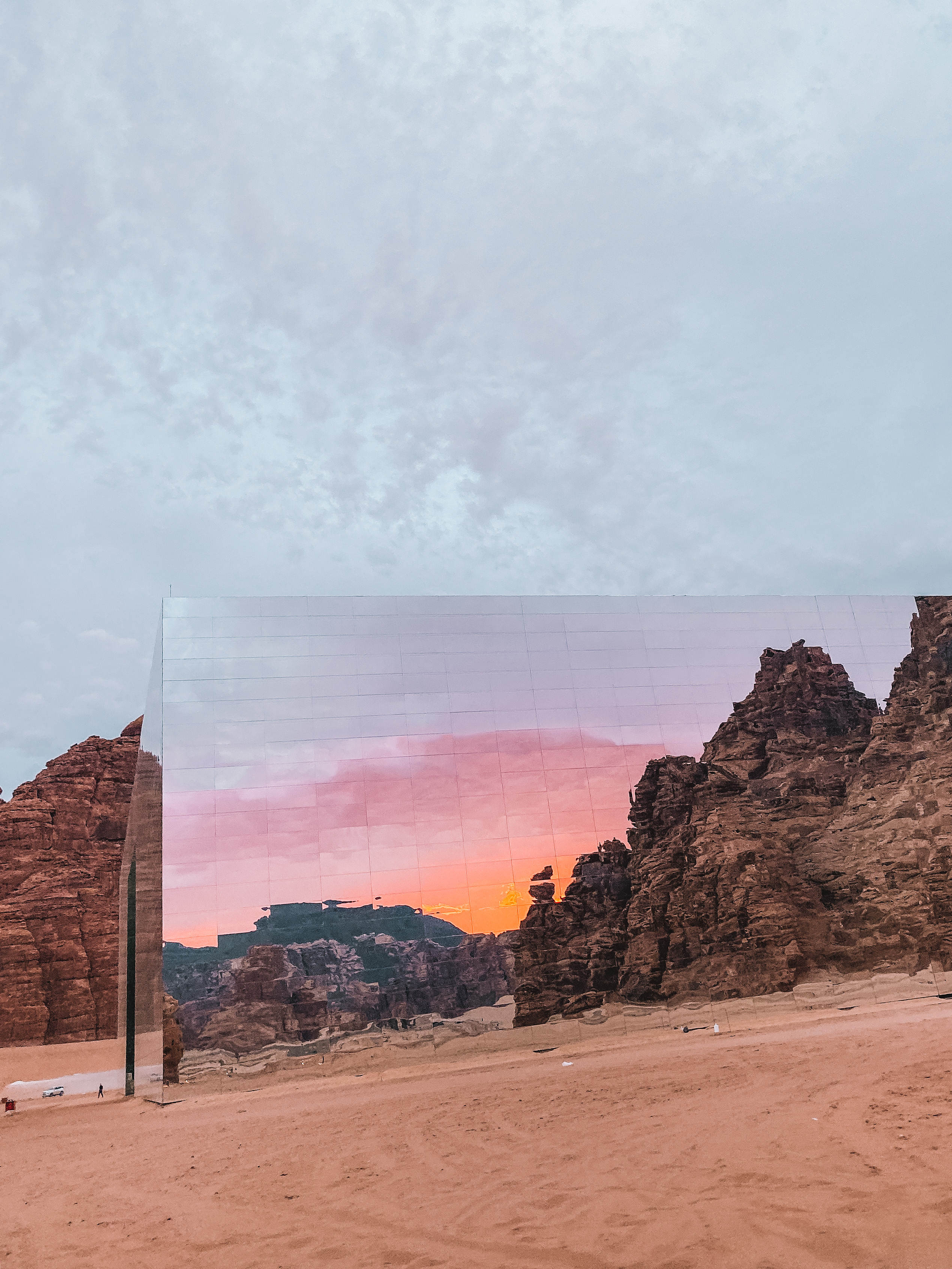 How to get tourist visa?
Since Saudi Arabia opened it's borders to the world in September 2019, it has never been easier to apply for tourist visa. Visitors (even female) from 49 countries around the world can get online visa within few days for $80 USD fee including mandatory insurance. Online application which you can find on visa.visitsaudi.com takes only three simple steps. You only need to fill up some personal details from your valid passport and upload passport photo. I forwarded my application in November and received the e-mail with ready online visa within few minutes after.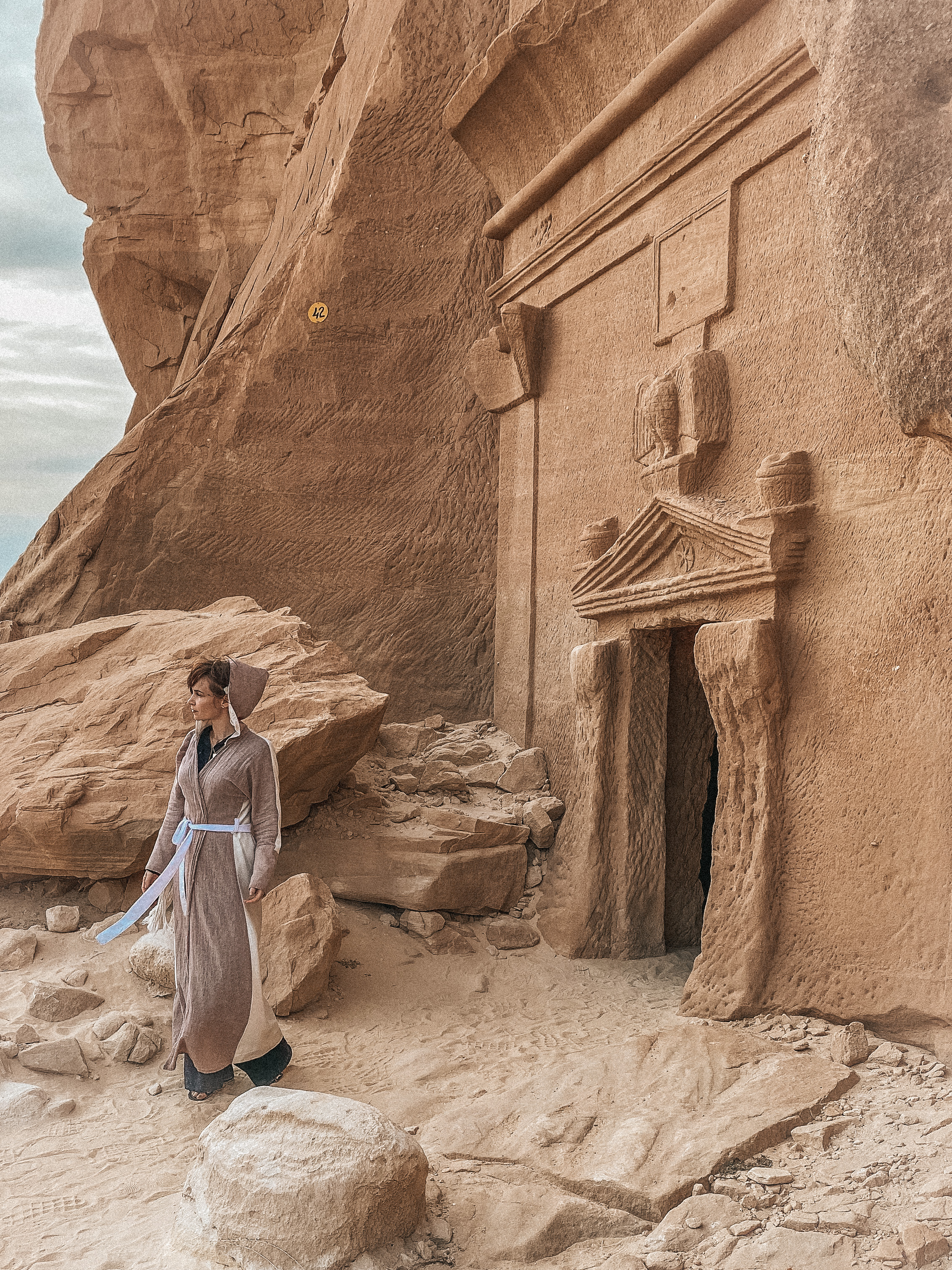 How to get to Al Ula?
By plane directly to Al Ula. There are a few domestic flights with Saudi Airlines every week either from international airport in Jeddah or Riyadh. I believe, after official opening of Al Ula there will be even more flight options. You can even go for economical low cost airlines like Fly Nas or Flydeal and save your money. Me and my Saudi boyfriend Abdullah, we are taking flight with Saudi Airlines and in two hour we are already landing at small cozy Al Ula airport. There is even Uber service in Al Ula so it's easier to get to your resort from the airport. Or you can rent a car directly from the airport for more freedom. Prices are very affordable. We go for a rental car as on way back we want to drive across beautiful landscapes to Medina and from there we are taking flight back to Riyadh with low-cost Fly Nas.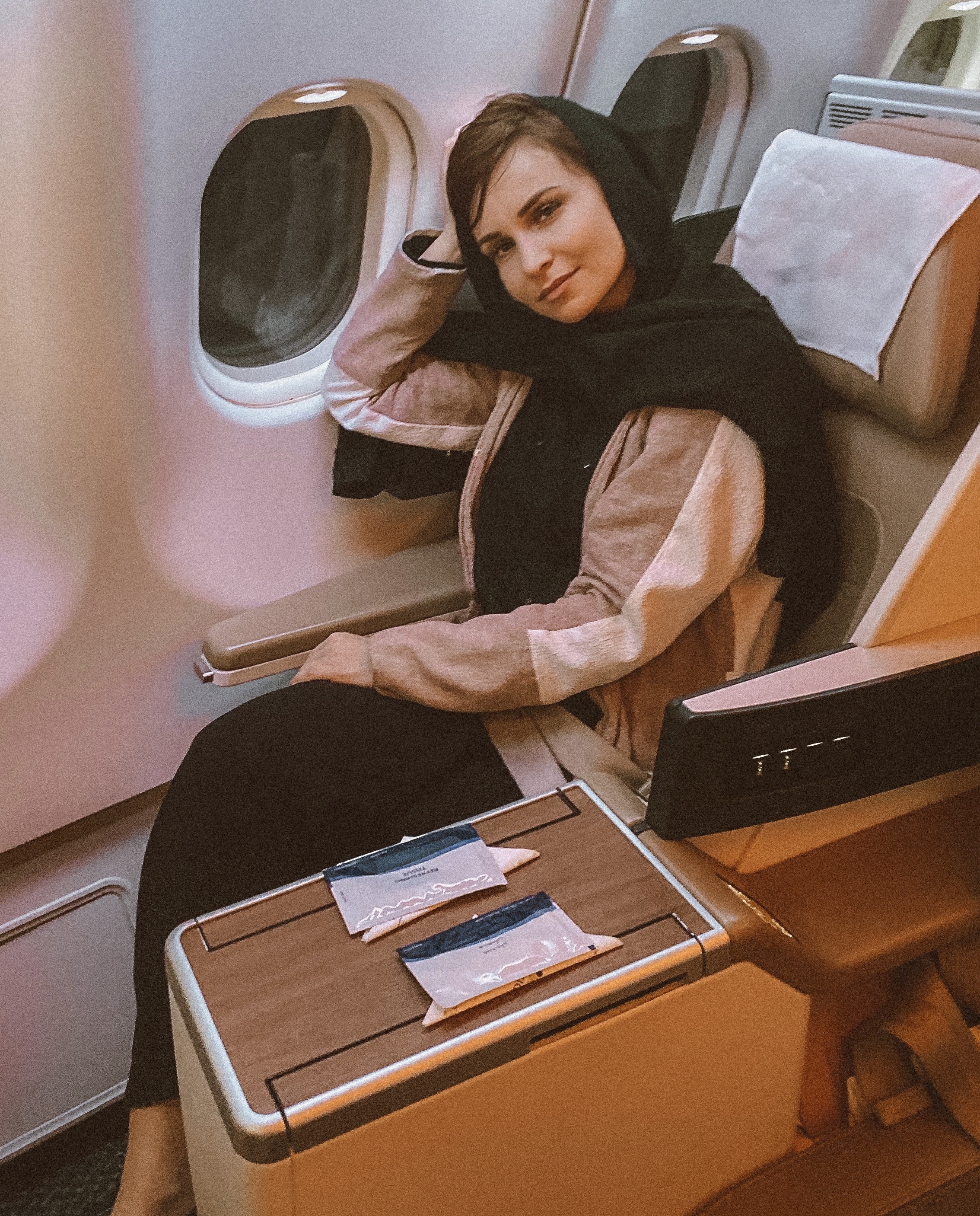 What can you expect in Al Ula?
Al Ula is now at the center of a project to raise awareness of the country's ancient history, inspire national pride, and fuel tourism, all objectives of Vision 2030, Saudi Arabia's roadmap to a different future. In this remote corner of the kingdom, you will surprisingly find a lot to do. Whether it's going on an adventure, fine dining or even trip to Saudi Arabia's first UNESCO World Heritage Site with millennia of archeological treasures and records of timeless traditions that continue to this day. I see firsthand that Al Ula is a place of awe-inspiring beauty, a landscape of cliffs and canyons featuring ancient petroglyphs and rock art. If feels like another planet. There's no light pollution, so you can see pretty much every single star in the sky. There is no traffic, so the air is fresh, there are no skyscrapers, so your views are totally unobstructed.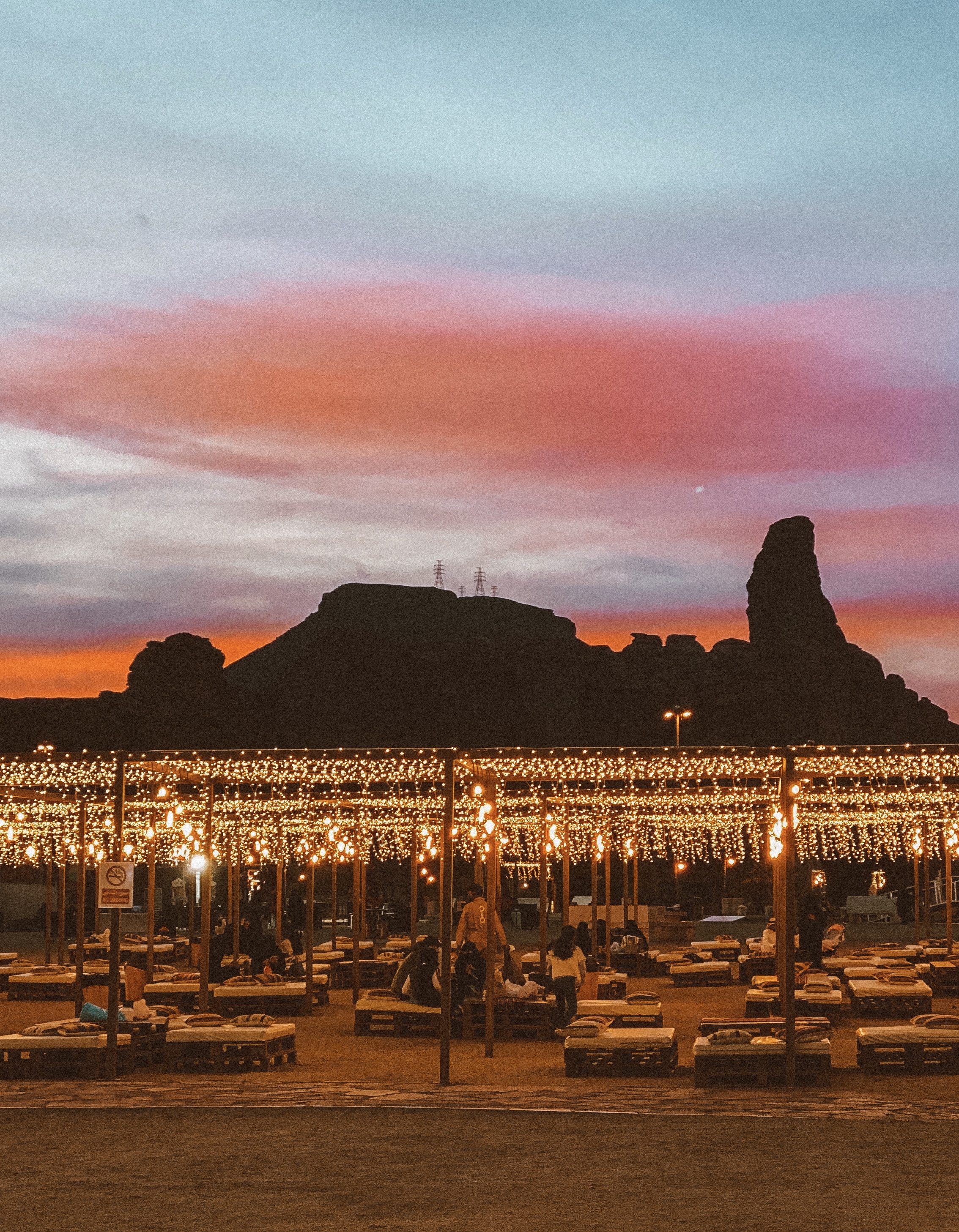 Luxury experience
Don't also worry about a tour bus or selfie stick in your sight. This place is very little touched by tourism yet and it's not going to change a lot even after big opening. Saudi authorities want to preserve authenticity of the place which currently allows a plucky tourist an almost exclusive experience. Sites and resorts around have higher rates which helps the place to avoid masses of tourists. "This will be a luxury, premium destination," Amr Al Madani, chief executive for the Royal Commission for Al Ula, tells The National. "We want people who have been around the world and are looking for something they haven't seen."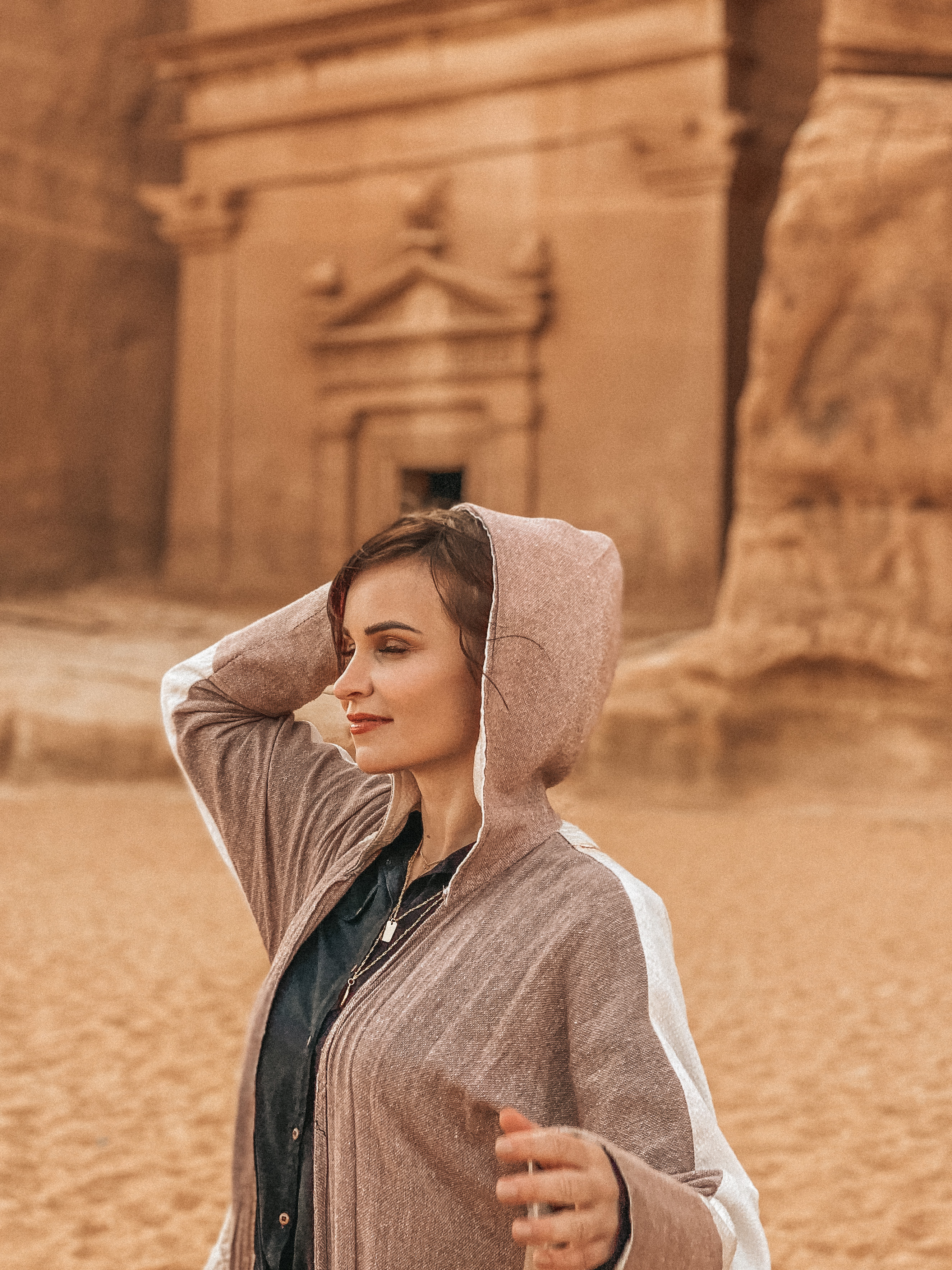 Madain Saleh – 8th Wonder of the Word?
Located 300 kilometers north of Medina, Al Ula was historically located on the Incense route and was an important trading hub for the ancient Lihyanites. These days, it's scattered with ancient ruins, several-thousand-year-old tombs, date farms and an incredible landscape akin to Wadi Rum in Jordan. The number-one site to check out is undoubtedly the Unesco-listed southernmost settlement of the Nabatean kingdom, also known as Hegra (name in ancient language). It doesn't even seem real when you're there… It's like no other place in the world. Madain Saleh (or Hegra) was the kingdom's second city in importance after Petra in Jordan, and shares the same rock-carved architecture. Though smaller in scale, Madain Saleh is striking in its location; whereas Petra is located deep into the Siq, a maze of cavernous rocky alleys, Madain Saleh is carved into large rocky outcrops strewn throughout a sparse desert. The tombs are currently open to be wandered into.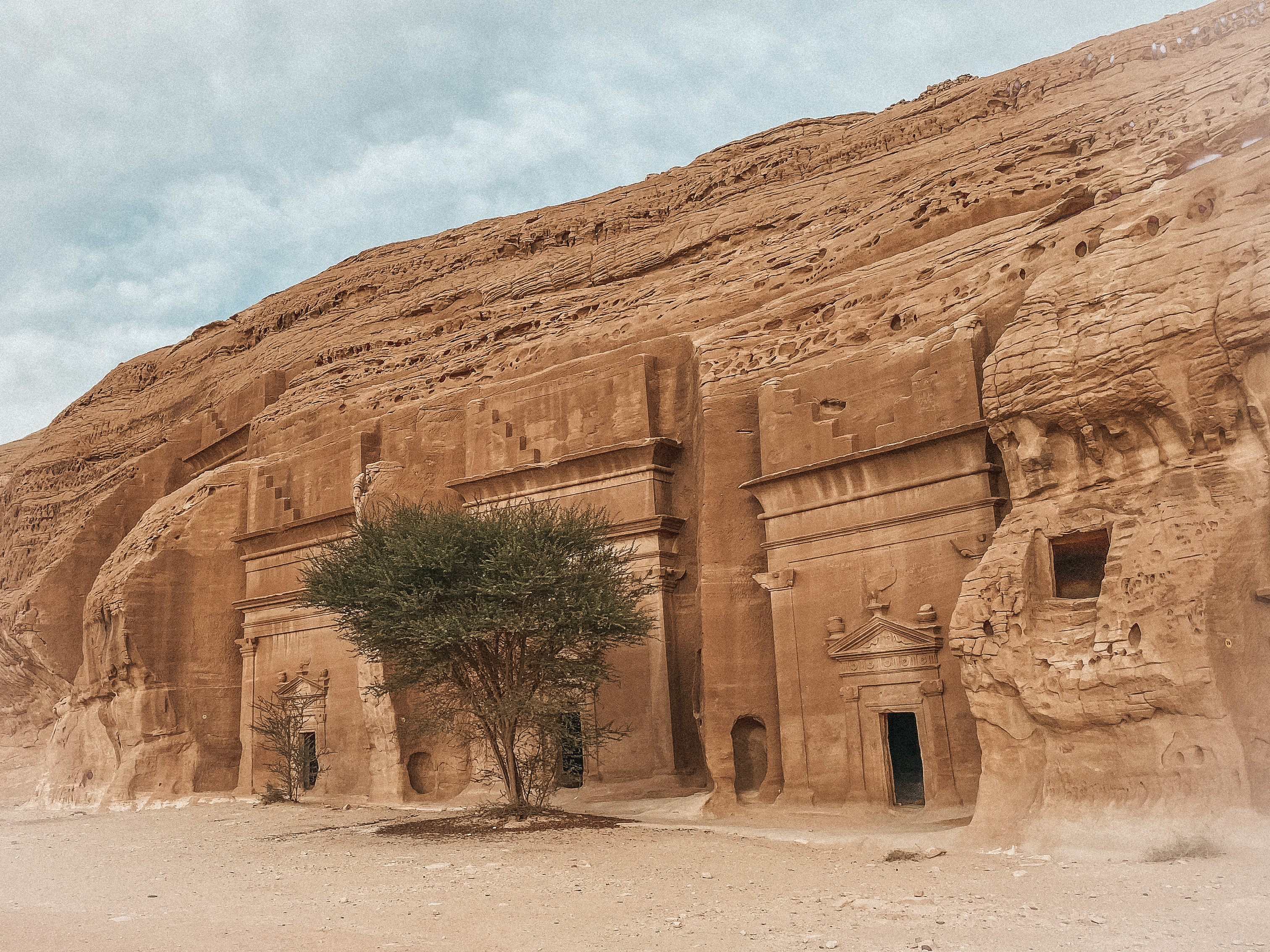 Tomb of Lihyan son of Kuza
A large tomb carved into a monophonic rock, standing off on its town, also known as Qasr Al Farid, must have belonged to very important family. The lowest part of the tomb is unfinished, but if it had been completed it would have been the largest facade at Hegra. It also has unique features, such as four Nabateans columns instead of the usual two. And how were the tombs created? Once the site for a tomb had been selected, it was carved from the top down without the use of scaffolding. Simple chisels, hammers and picks were the only equipment used. The "meeting place" cave also has some ahead-of-its-time acoustics and water collection system that deserve special mention. Nabateans were called "those different" because they were great engineers and they knew how to supply their kingdom in desert with water. They picked Al Ula most likely because of its huge sources of under water. But mysterious thing about them is that one day they just disappeared from history…
Did you know there are actually 131 tombs in total in Hegra?
Though your guide will likely show you about a dozen, including the most impressive one – the poster child of the area. Just few days before my arrival another ruins of whole ancient city were found, buried underground and covered by years and sand. Dr. Laila Nehme, a French archeologist has been digging in Mada'in Saleh since 2002!
P.S.: The best way how to check out all 131 tombs is from the private helicopter tour over the desert. The view must be magnificent.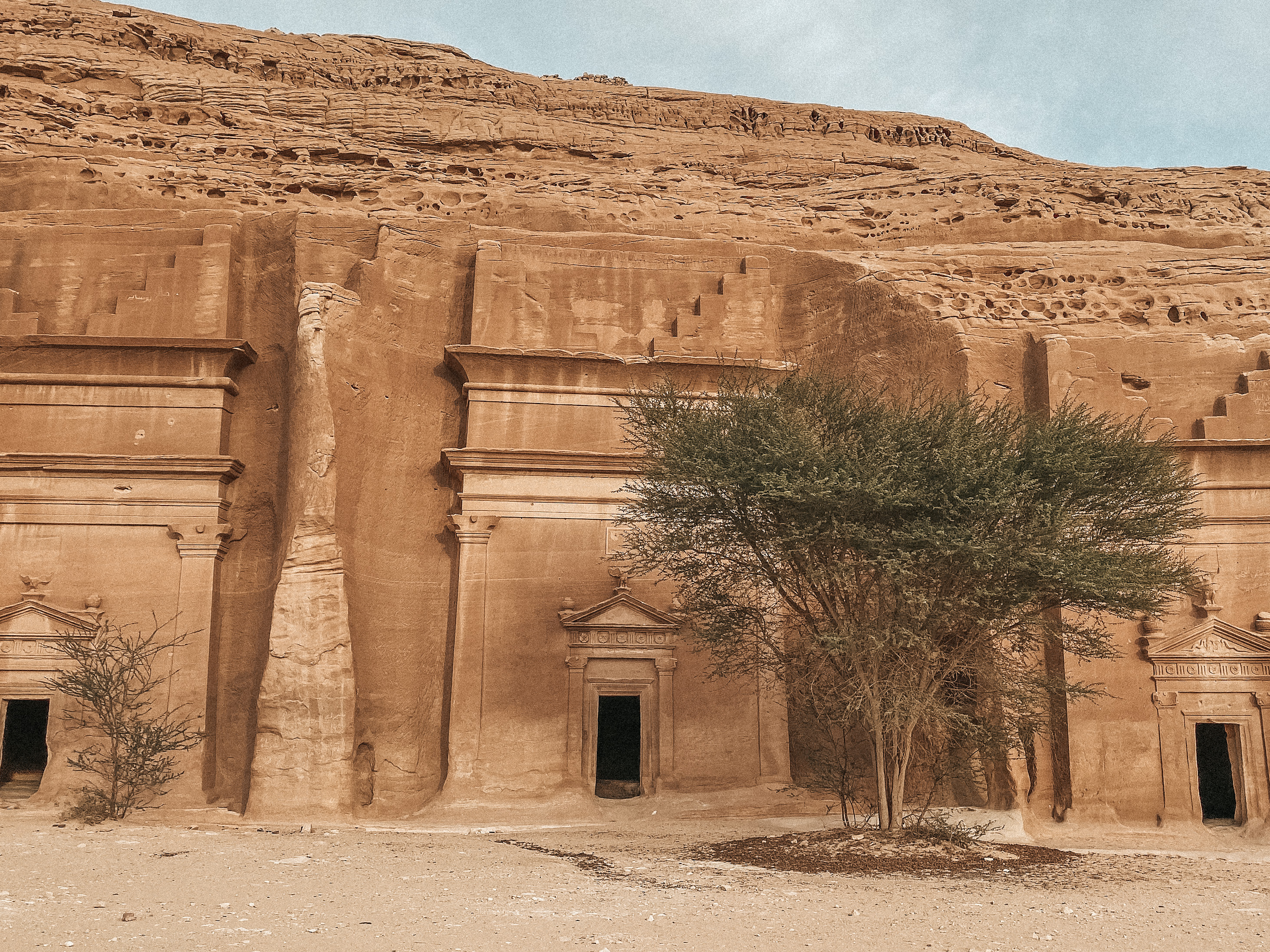 The Siq
The Siq is a naturally-formed passage leading into a sacred area within the Jabal Ithlib outcrop. Within this area are inscriptions, shrines, altars and sanctuaries. To the right of the passage is a rock-cut hall known as the Diwan, where Nabateans gathered for rituals, feasts or political discussions. The Diwan has carved benches where guests would recline to eat, drink and listen to music.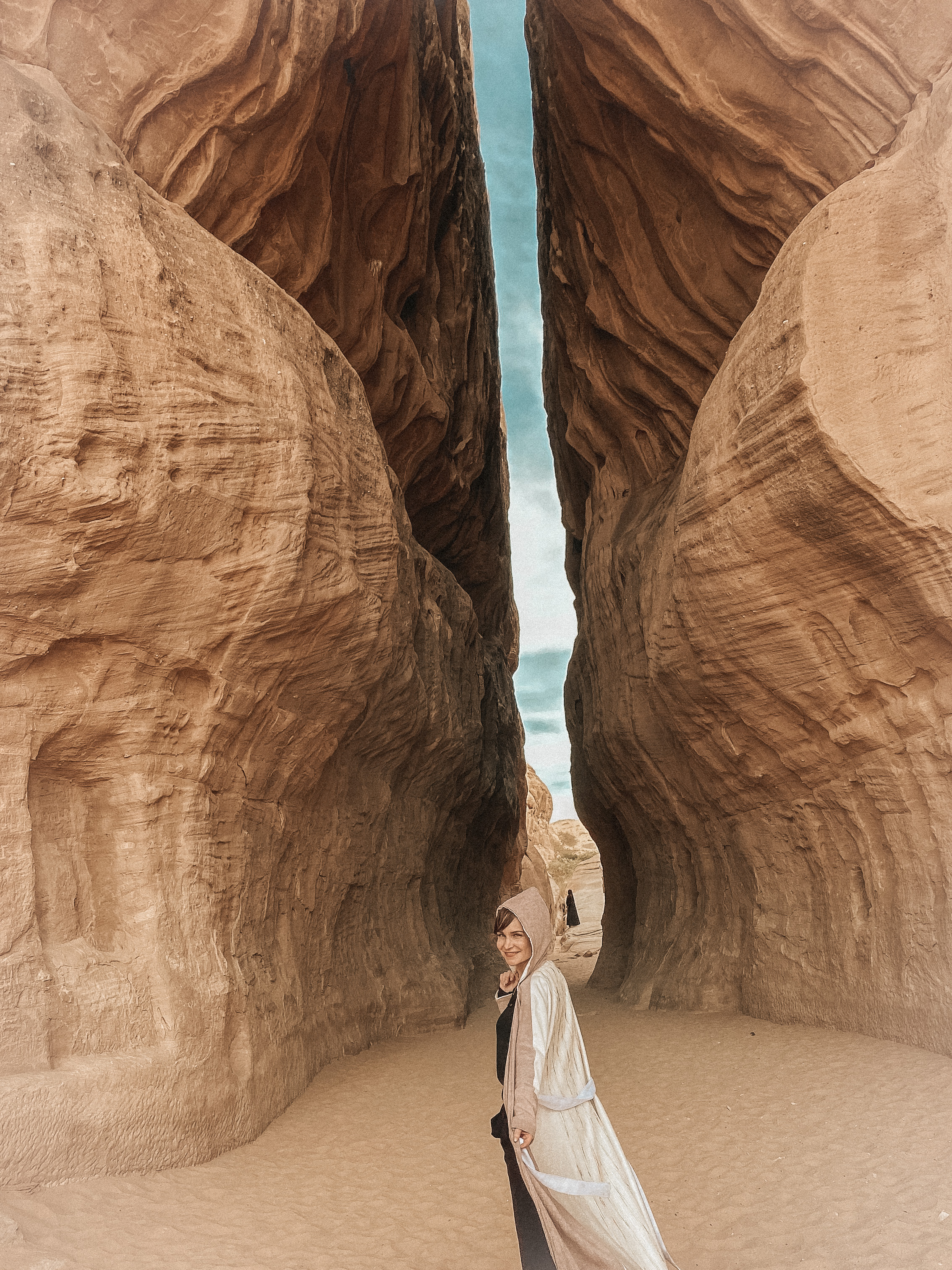 The Elephant Rock
With some creativity, the soaring structure resembles and elephant with a long trunk. During the season of Winter at Tantora, the site is transformed into a festive, cultural, and artistic hub where visitors will enjoy a cool experience that includes seeing the picturesque rock, as well as a seating area around the rock, with live entertainment and a variety of restaurants and cafes.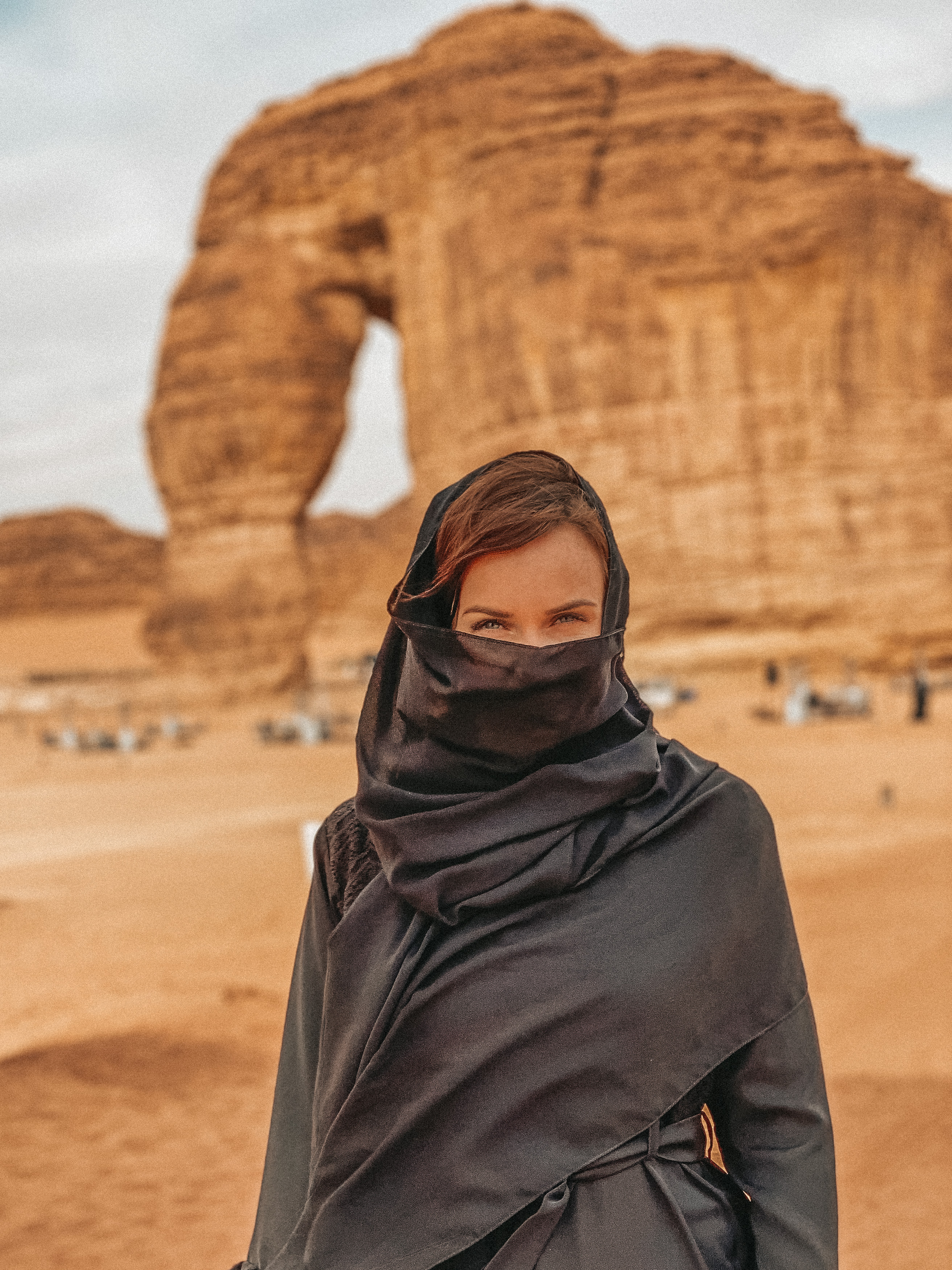 Ikmah, the library of Lihyan
The Lyhianite inscriptions carved into a rock face have come to be known as an "open library", which has provided crucial information about the culture, beliefs and way of life of this ancient kingdom.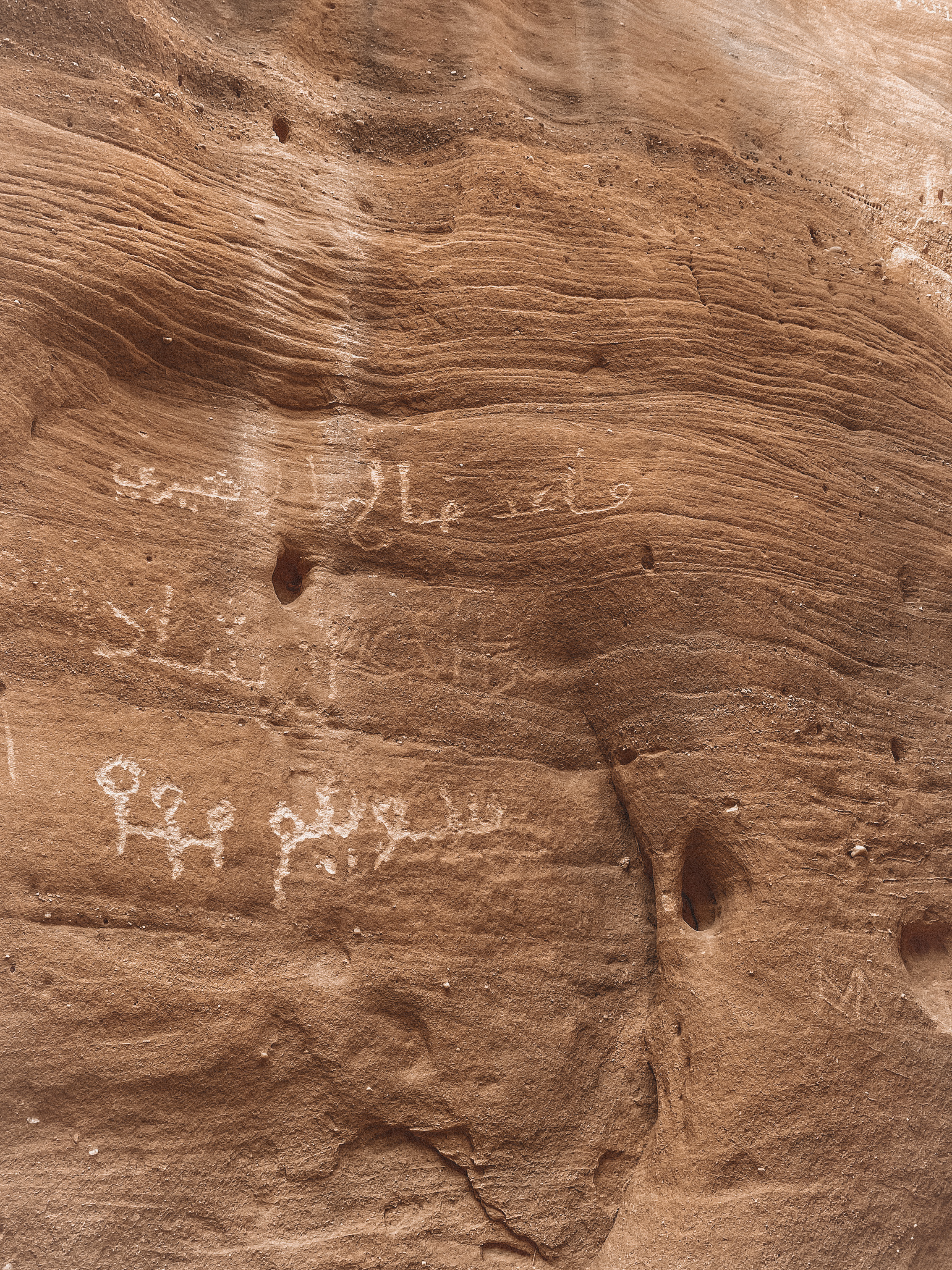 Dadan
The ruins of the ancient Dadanian kingdom's metropolis are only starting to be uncovered and truly understood. The ruins of the temple were uncovered recently while building a new road. Al Ula will be soon home to the largest living museum in the world – this means galleries, museums and walking trails to all of its sites. Multiple archeology missions, including French, German and Australian groups, are still taking place in town.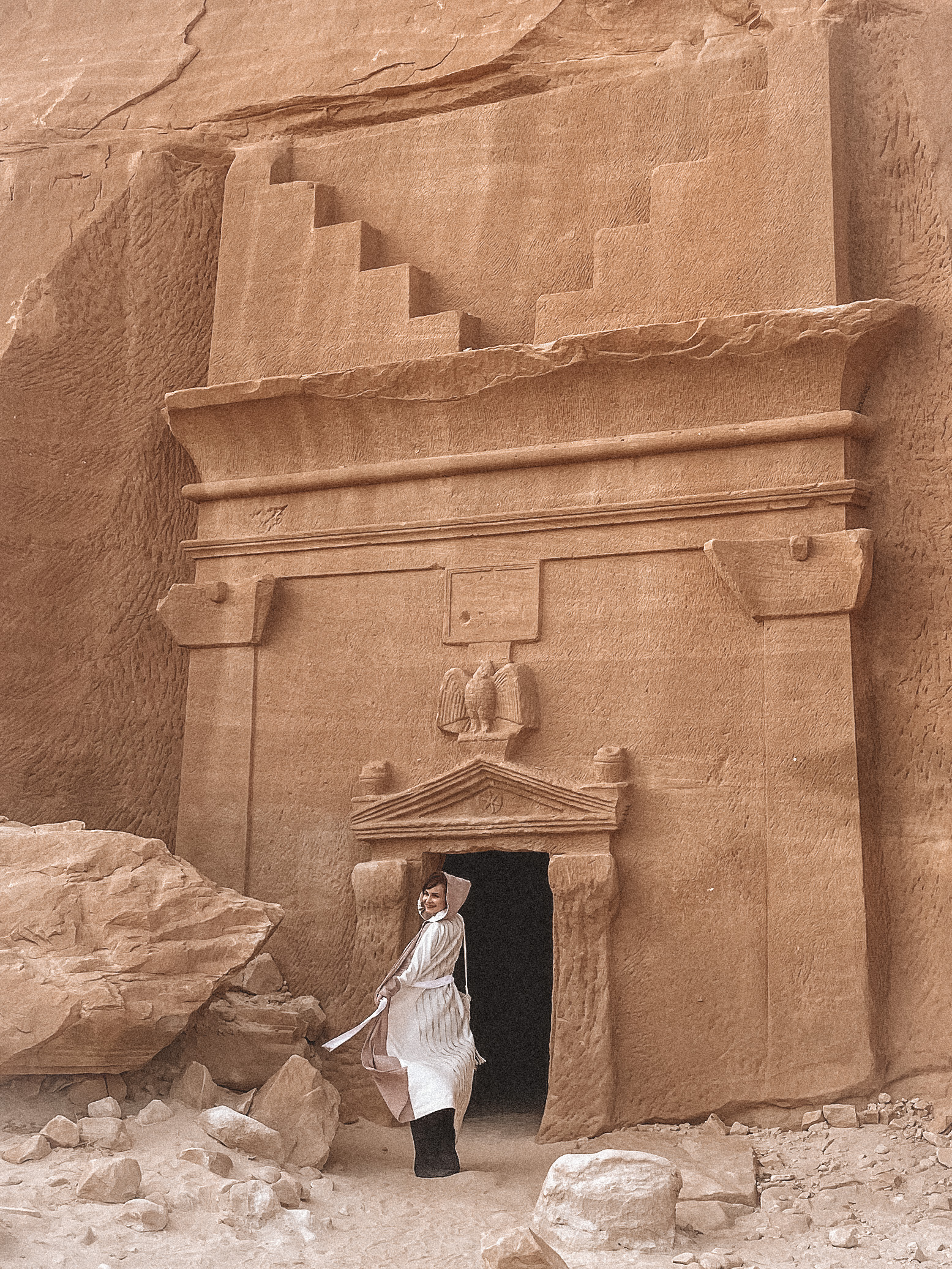 Old City
These sprawling mud-brick houses were inhabited as recently as six years ago, but look as though they were vacated hundreds of years earlier. Climb 190 steps to the top of the nearby fort for a good outlook.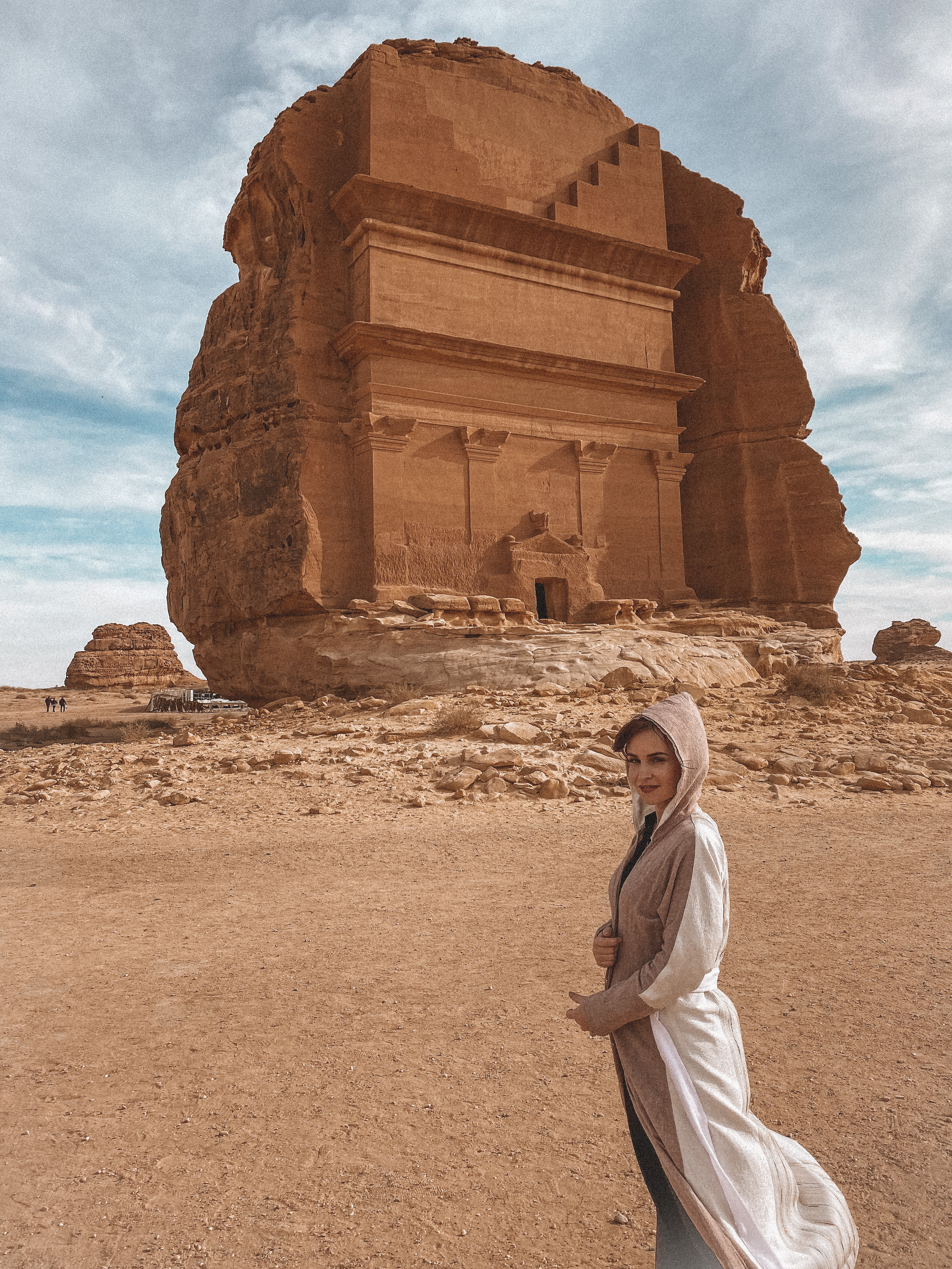 How to get around sites?
131 tombs together with other historical sites cover really huge area in the desert, so how to get around? You can't really enter Madain Saleh area on your own unless you booked a guided tour which can also be small private tour (by bus or jeep). You can reserve your ticket at the Tourist information center. Then there are plenty of ways to get around in Al Ula from Madain Saleh to other sites, one of them is special Uber Vintage. When in the area, you will have the option to tap on "Vintage Uber" and you will get amazing classic baby blue jeep car. Definitely worth it. Another option is hop on/hop off bus. Buy a one day (170 SAR) or three-day bus pass (410 SAR) to get around key sites.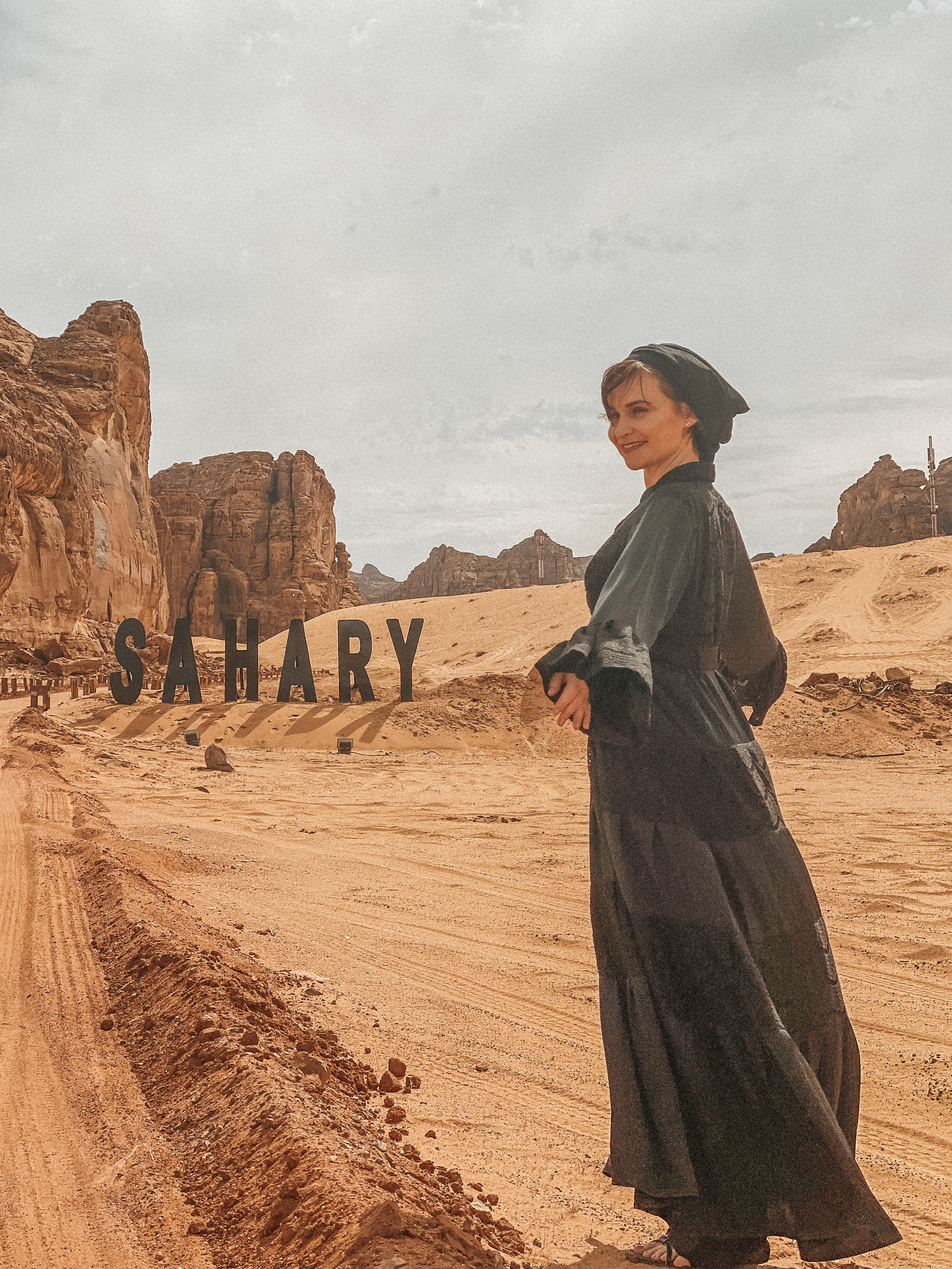 When is the best time to visit?
All year long except summer times when the heats are unbearable. But definitely the best time for a visit is during the season of festivals – Winter at Tantora… At this time you can buy tickets for amazing international music concerts in one package with special tours to historical sights, fine dining experience and other luxurious activities. 
Winter at Tantora
Winter at Tantora offers a series of 12 premium weekends experiences that encapsulate the very best in art, music, food and entertainment. The festival is usually running until beginning of March and shows residents and tourists from all over the world an unforgettable experience.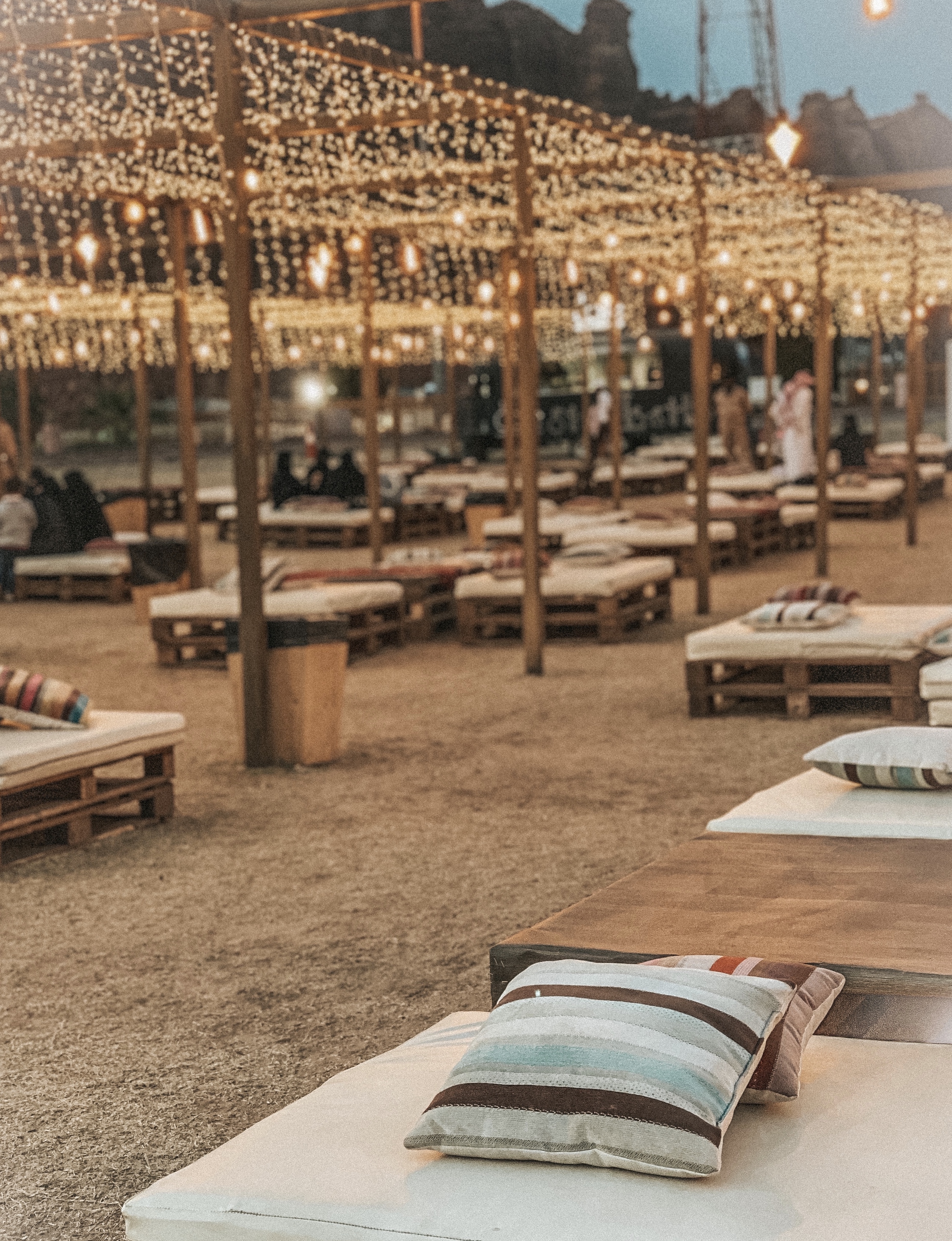 Maraya Mirror Concert Hall
Mirage? No, it's an unique architecture which respects and highlights the surroundings instead of competing with nature. This stunning newly constructed Maraya Mirror Concert Hall in the middle of desert itself become an exhibition space and one of the most photographed sites in Al Ula. The only chance how to get a closer look of this architectural master piece is with the ticket for one of the concerts or exhibitions in the hand. The concerts are actually the main attraction of the Winter at Tantora Festival. "Maraya" which in Arabic means reflection or mirror was during the season of Winter at Tantora hosting such artists like Jamiroquai, Andrea Bocelli, Enrique Iglesias & Gipsy Kings, Lionel Richie & Craig David or Kool and the Gang. Every weekend hosts some international artist to perform. It is fitted with a high quality sound system and a beautiful backdrop of the mountains. Evenings in Maraya starts with a canapé reception followed by the performance of artist and then by a Gala Dinner in Maraya's restaurant. Outside of concert hours all area is strictly closed to public as it often host also royal meetings. I got there without the tickets only thanks to kind hearted locals working for Al Ula who helped me to sneak in and they even broke some rules so I could see it at least from outside and take some pictures.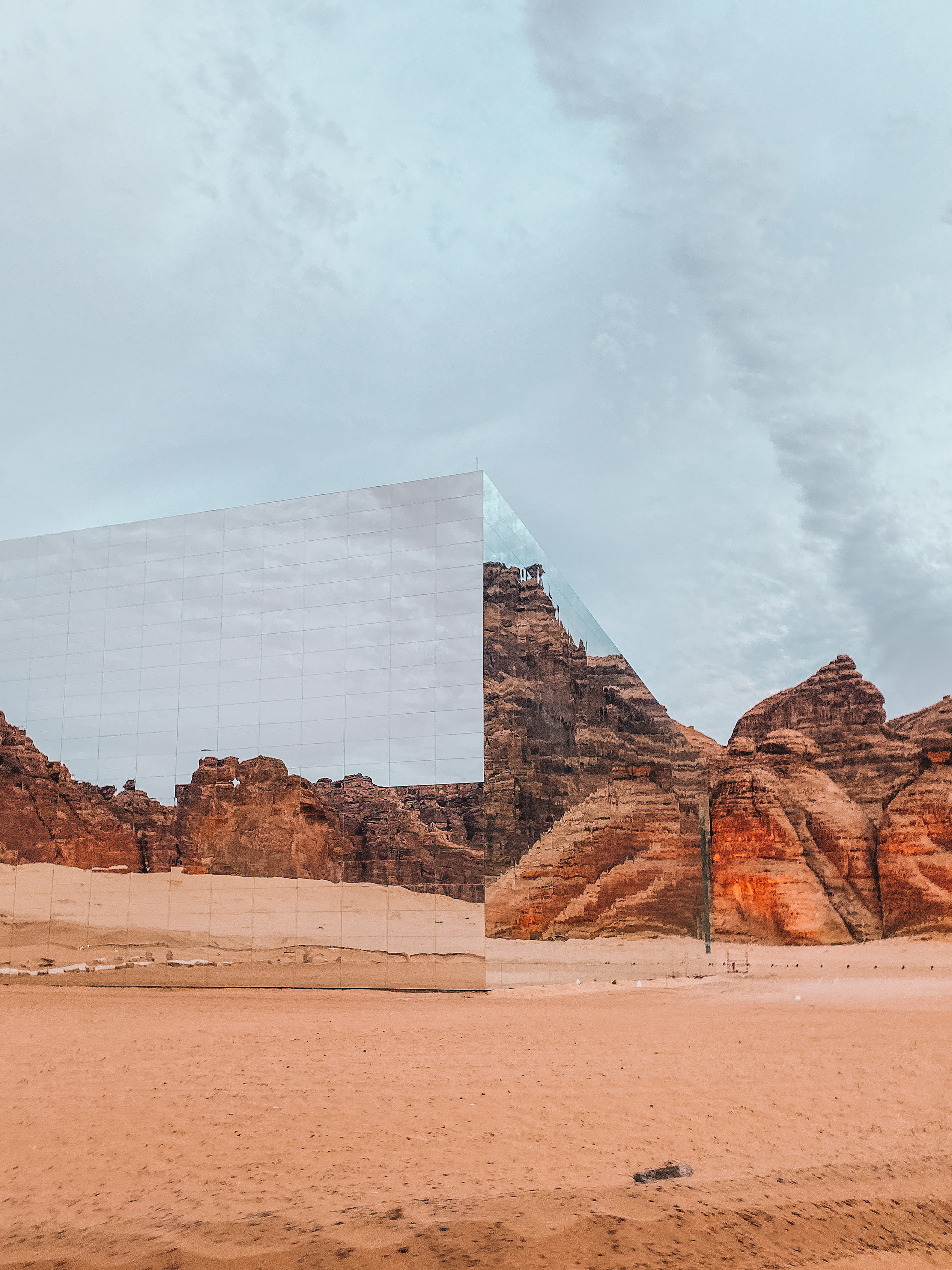 How to get access to the Winter at Tantora Festival
When you enter the country, there are desks in both Riyadh and Jeddah airports, where you can register for the Winter at Tantora event end receive your festival badge before boarding, to ease your arrival process when in Al Ula. The desks are situated near to the check-in area. If you don't have time to register in Jeddah or Riyadh you will receive your badge on arrival in Al Ula. Whenever you arrive at any of the sites, you are expected to present your badge.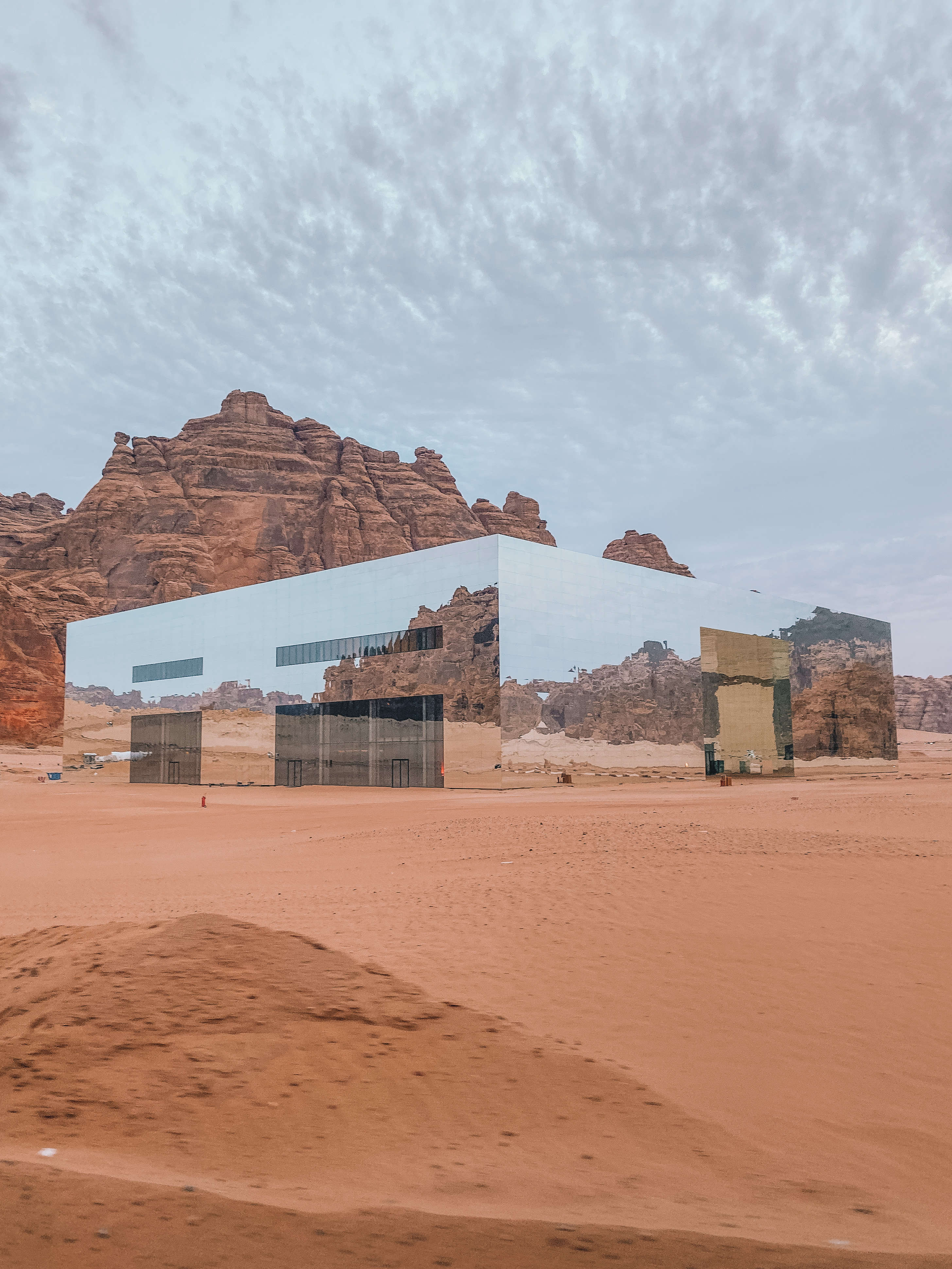 Where to stay?
Currently, there are only a couple of tent-style resorts and a few makeshift hotels in the area, the most popular being the Shaden Resort and the Sahary Al Ula Resort. More accommodation options will be rising up, including eco-friendly Aman resort (which is expected to be open by 2023). We are staying at luxurious Shaden Resort, and even though some parts were still under the construction, it was already amazing experience. I love especially their generous breakfast buffet with local and international selection of food. Another very appealing option for stay, especially if you like to experience nature in an unique way, is Canyon Camp. When you arrive to the campsite, you can see the aluminum exteriors reflect sunlight and contrast against the rocky mountains scenery. These RV carts feature a spanning bathroom, shower, convertible dinette, and twin beds at the front of the trailer with a centered nightstand, because nothing is better than falling asleep under the starry sky. Breakfast is served directly to your room.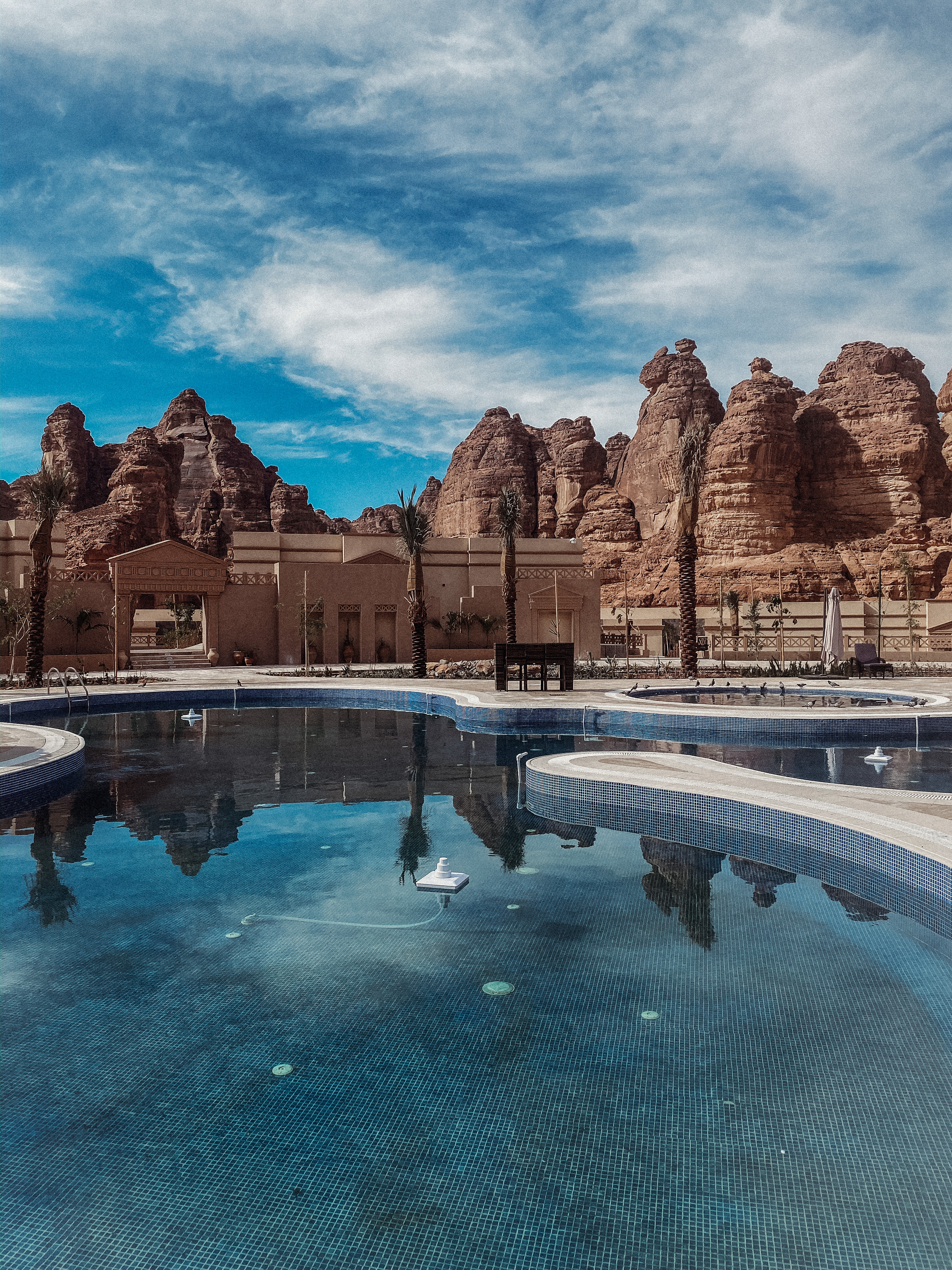 Fine dining in Al Ula
If you want to experience some of the most surreal dining concepts of your life, then spend a little more than you normally do and try out one of the incredible pop-out restaurants. Especially, since each spot has been carefully placed in a very unusual but picturesque location in the Saudi Arabian desert. 
Annabel's Desert Garden
The famous private member's club from London is currently in Al Ula. This restaurant and lounge is "garden" themed and nestled against the beautiful rocks. The menu features dishes from Annabel's garden and bar. Bookings are limited to weekend and one day package guests. The food is served sharing style and is open for lunch and dinner from Thursday to Saturday.
Cost: 1200 SAR per person
Sass Café Al Ula
From Monaco to Al Ula, the stylish and legendary restaurant, Sass Café is located in between the rocky mountains in the desert. To get there, you have to walk through cracks in the mountain to arrive to the dining area. With Mediterranean cuisine, a mixologist, a BBQ menu managed by Diego Perezsosa and live entertainment. Sass Café Al Ula is not to be missed. The food is served sharing style and is open for lunch and dinner from Thursday to Saturday.
La Cantine Du Faubourg Al Ula
The award-winning French restaurant, based out of Paris and Dubai, is in gorgeous setting overlooking the desert. The executive Chef Gilles Bosquet created a set menu for a hip lunch or dinner. The food is served sharing style again.
Cost: 800 SAR per person
Awna
The concept of Awna is to create a series of dinning experiences every weekend. Michelin-starred chefs from around the world are coming every weekend to offer a curated culinary experience in an exceptional setting.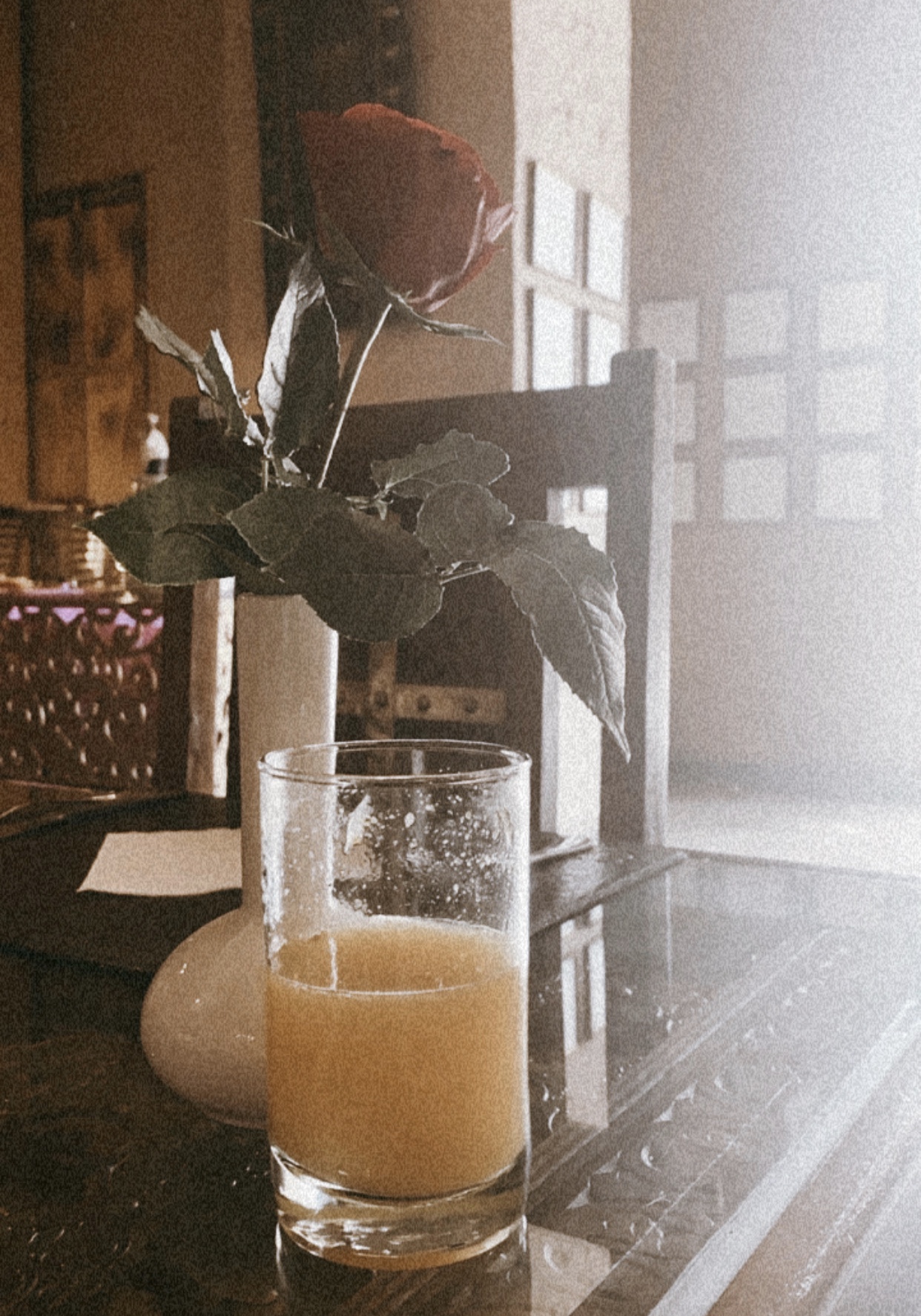 What else can you do in Al Ula?
Visit some date farm. There are estimated to be one million palm fronds in this area. It makes for a pretty backdrop to the towering monoliths, but an enterprising local might also offer you a look through the trees or a sample of some of the best dates in the country. For example, Al Ula Fresh is a beautiful oasis owned by a local Saudi farmer and business man, who opened up his farm to public for visitors to tour. The point of Al Ula Fresh is to go around and explore different kind of fruits and vegetables that grow in Saudi Arabia. It is not just dates. They have delicious oranges, lemons, pomegranates, apples and more. They even manage to grow cotton, which is difficult to grow. 
Cost: 180 SAR per person, kids under 12 for free
Flying a vintage airplane over Al Ula
When you land in the Al Ula airport, you will notice a fleet of vintage aircrafts. You have the option to experience one of four vintage planes to see a different view of Al Ula. You can fly over the heritage sites or out to the black and white volcano. Make sure you arrive at the airport 30 minutes before the starting time. 
Cost: 1365 SAR per person 
Sunrise hot air balloon flight
During the Hot Air Balloon Festival within Winter at Tantora Festival 100 hot air balloons gave passengers a chance to witness the sunrise with the sunrise free flight. Coasting over kilometer high, you will see Hegra from above. So check official website: experiencealula.com or blinkexperience.com for updates and bookings.
Coachella inspired Art Exhibition
Desert X Al Ula is the first site-responsive exhibition of its kind in Saudi Arabia. An exploration of desert culture, the exhibition is a cross-cultural dialogue between artists from Saudi Arabia and its surroundings region and artists from previous iterations of Desert X in California which happened during Coachella, taking its cues from the landscape and historical significance of Al Ula.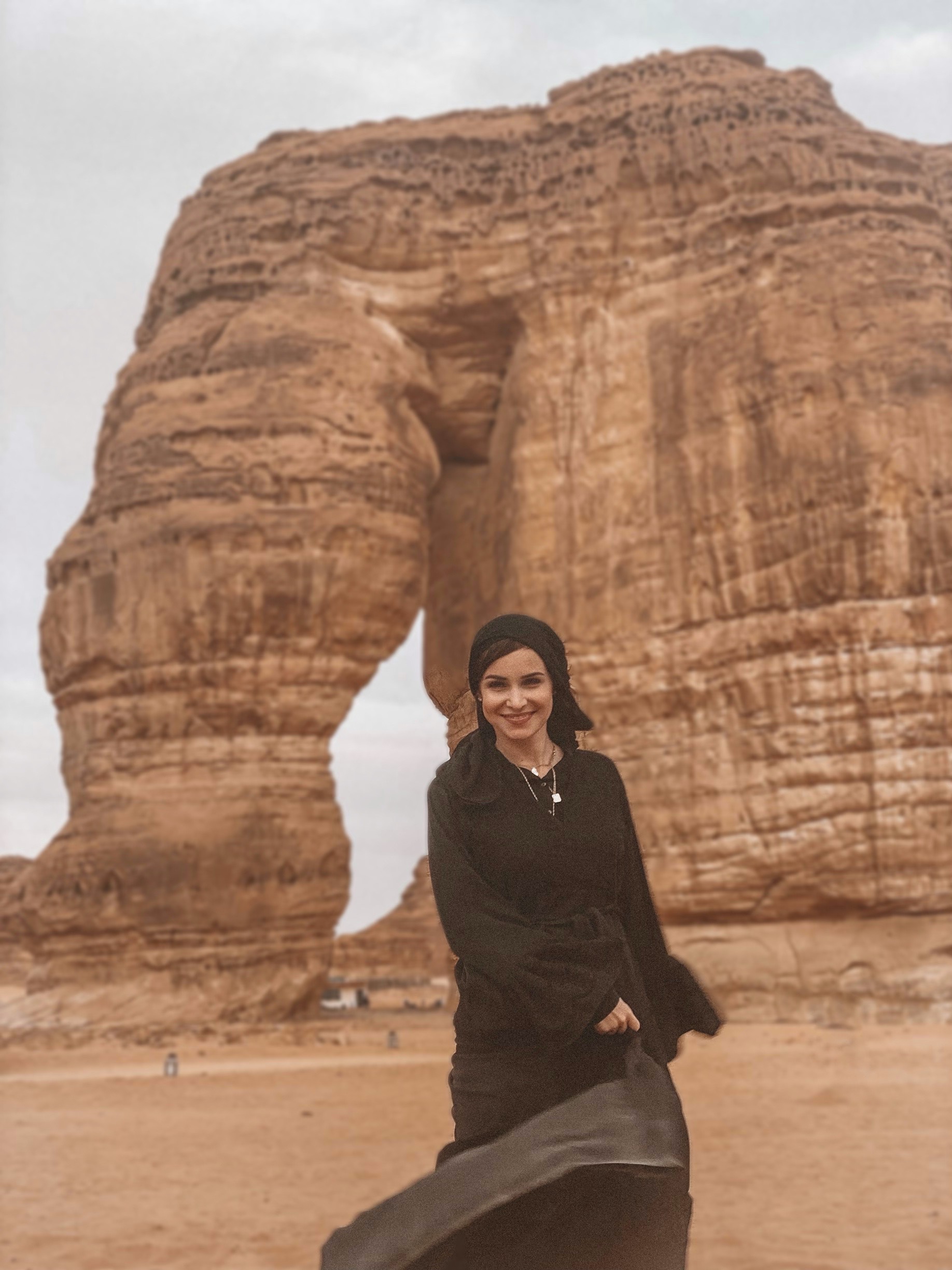 Importand Questions
How long should you spend there?
I suggest about four days for a full experience. Add more time and go to explore beautiful untouched island in Read Sea which resemble Maldives.
Do women need to wear an abaya?
Abayas are not mandatory anymore but I would suggest you to wear something modest, not too tight, with long sleeves and not shoving cleavage and legs above the knees. Have a respect to their culture and bear in mind that till 2019 women had to be fully covered in black abayas and many women prefer to wear it till now.
How has the development of tourism included the local community?
The Royal Commission has created one of the largest scholarship programs in the world in order to train locals to tend to Al Ula. Hundreds of people are currently studying tourism management and hospitality in locations across the world, after which they will return to work in the tourism industry of Al Ula.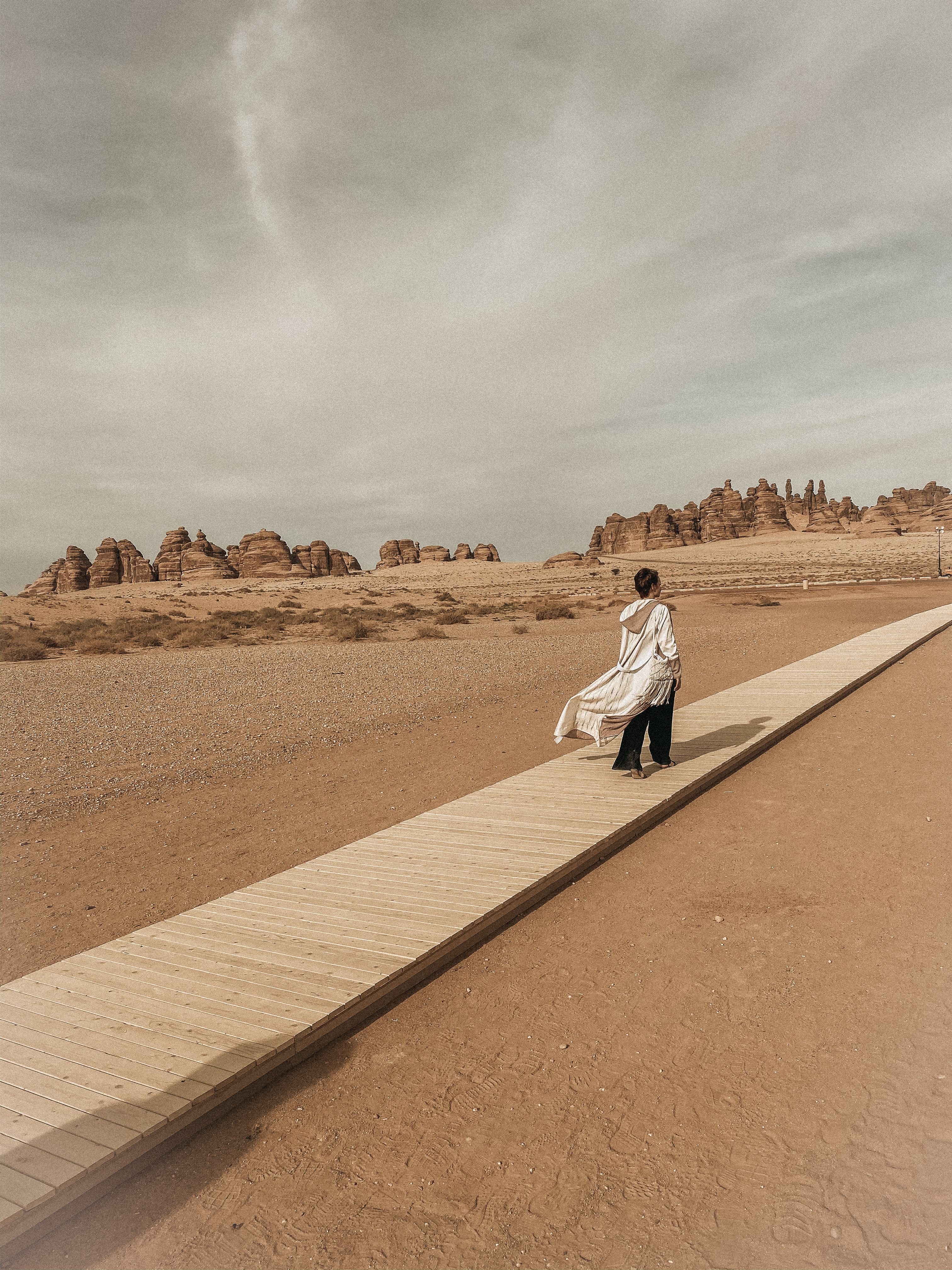 IDEAL FESTIVAL ITINERARY
THURSDAY 
1pm: Arrive to Al Ula airport
3pm: Lunch at La Cantine du Faubourg
5pm: Visit Hegra
6pm: Visit Elephant Rock at sunset
8pm: Dinner at Awna
FRIDAY
9am: Breakfast at Al Ban restaurant
11am: Rock Art Trail experience and horse riding in Ashar
1pm: Lunch at Annabel's
4:30pm: Madain Saleh tour and a theater performance
8pm: Maraya Concert Hall for the Friday night show
8:30pm: Dinner Buffet at Maraya
9pm: Concert
SATURDAY
9am: Breakfast at Shaden
10:30am: Visit Jebel Ikmah
11:30am: Visit Al Ula Fresh
1pm: Lunch at Sass Café
3pm: Airport