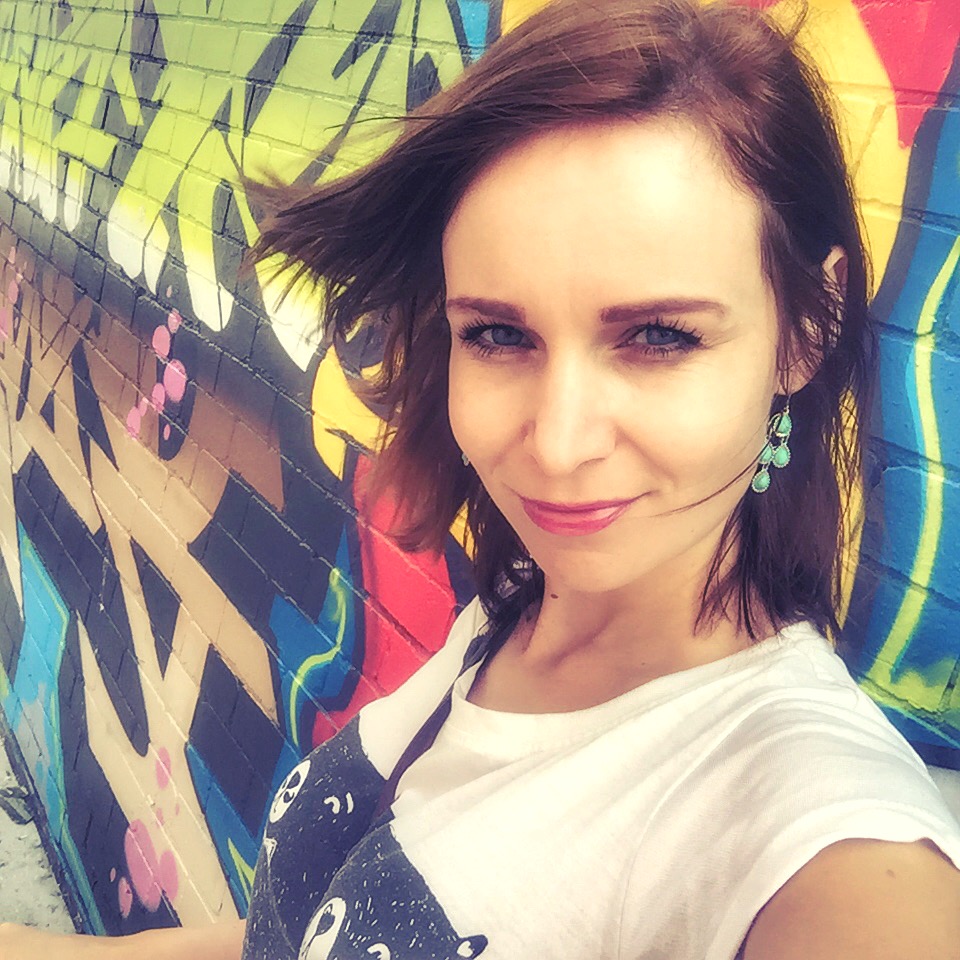 Zuzka Greizinger
STEWARDESS
I'm a stewardess, but I used to be an editor for a magazine, so I always have had my head in the clouds. In addition, I've always been attracted by the heights and distances and so I came up with a great idea – I could explore the world as a flight attendant! 🙂
I believe that you know Rome already. You have been here at least for once, and when Ryanair offers round trip tickets for just 60 Euro again, you will come here at least for the weekend. But do you know where the secret places are? Where you can take iconic postcard-look-like pictures without disturbing heads of Chinese tourists?
It wasn't one of those April 1st jokes when I got "roster changes" alert in the evening before my departure. Rome is one of the most beautiful places I've ever been to! I did not want to believe my luck for long time, so I started packing my suitcase just after midnight, when April 1st was actually over. I slept only two hours, but Rome stayed in my roster! I have to admit that I had meditated the day before, and I was visualizing the flight to Europe. And it really works! Thoughts are like magnet..
When we arrive to Rome in the afternoon, the cozy bed at the Sheraton Golf Resort is teasing me to sleep in. Fortunately, I resist and join my colleagues for a trip to the city. The fact that we get to the city almost as full team, is quite telling about the popularity of this destination. Usually, most of the flight attendants stay all layover in the hotel room, with dark curtains closed. When you are in a city for a hundred times, after many nights spent working on the board, crossing several time zones there and back and for thousands of times you have to be kind to people, you don't really like, no wonder you want just sleep. But even though none of us is in Rome for the first time, we are all looking forward to going out!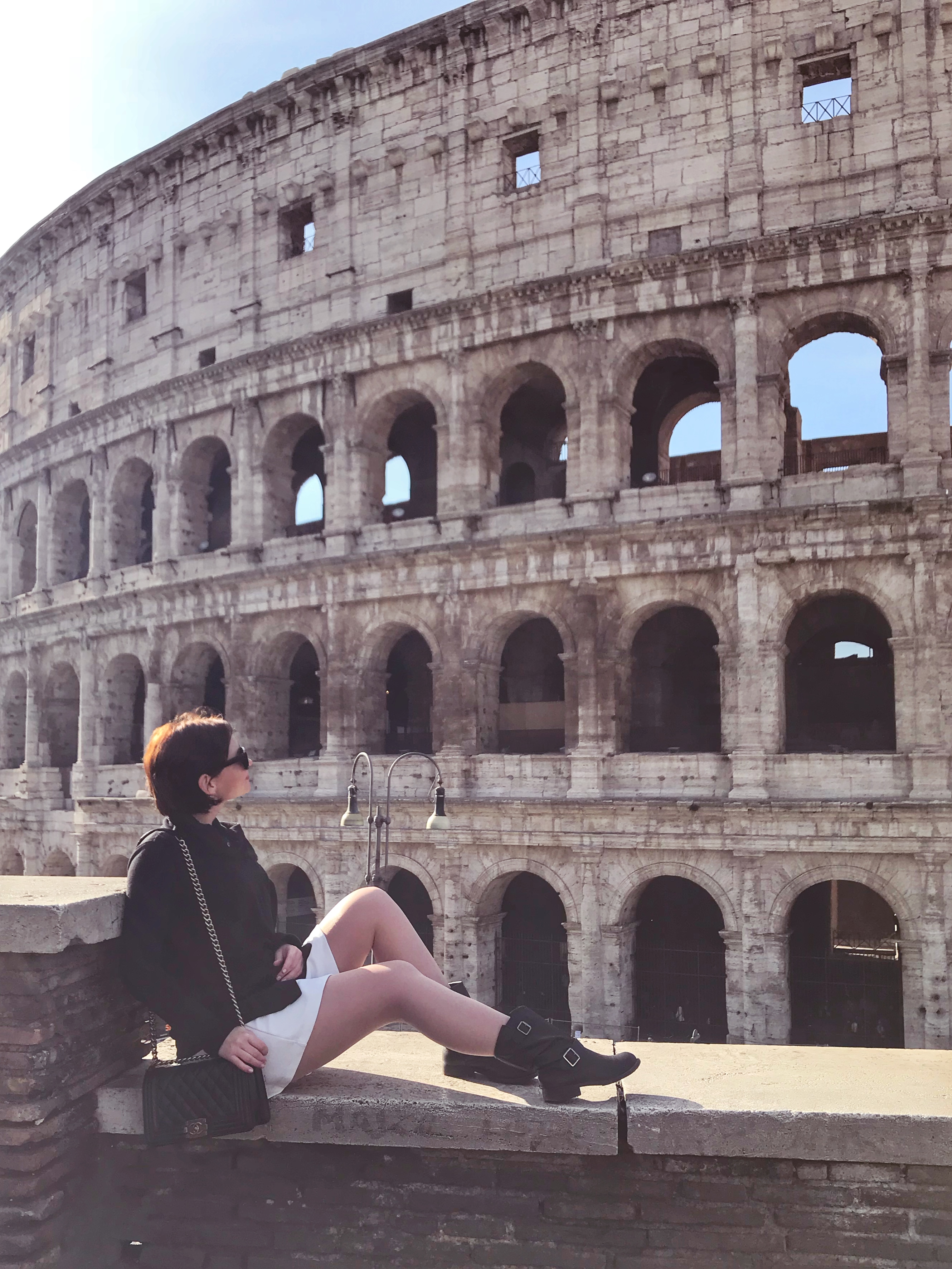 First we just walk through the streets, then we stop at a restaurant that has tables outside in the street where someone plays traditional Italian songs. We order classy aperitif aperol spritz and some antipasti (starters) like bruschetta, olives, cheese, prosciutto with melon and so on. Just after all the sensory organs are pleased, we continue walking down the street until we suddenly find ourselves in another state – the Vatican. This, however, makes us hungry again, so we don't stay on St. Peter's Square for too long. Finally, we will dock in one of the most attractive restaurants nearby, not far from the Bridge of Angels. Pasta, pizza and lots of local wine follow, together with good conversation, laugh and good mood… PS: I love ravioli stuffed with ricotta and spinach in tomato sauce!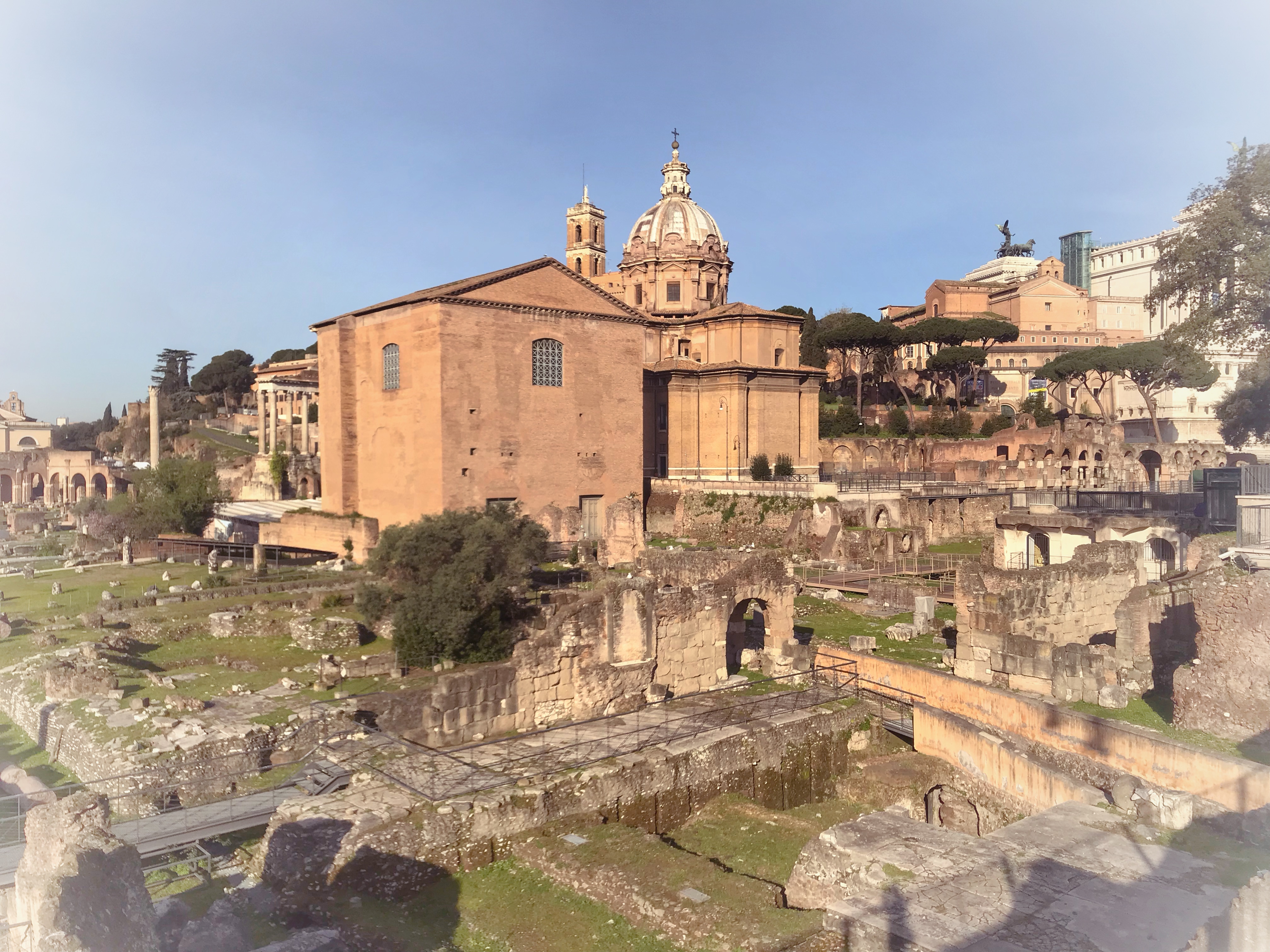 The next day I get up before sunrise. When I take Uber to the Piazza de Spagna, the sun is slowly reaching the horizon. And the Spanish stairs, which are usually the most crowded and popular place in all Rome, are now completely empty. Usually, stairs are full of tourists sitting here, drinking beer or enjoying their slice of pizza. However, if you want a photo like Audrey Hepburn and Gregory Peck in the movie Vacanze Romane, you have to definitely be there with sunrise and stairs be only yours. Beneath the stairs, first pastry and coffee shops start to open. It is still cold for ice cream (It. Gelato), but hot cappuccino is a good idea. And what about breakfast – not at Tiffany's, but at the Spanish Stairs?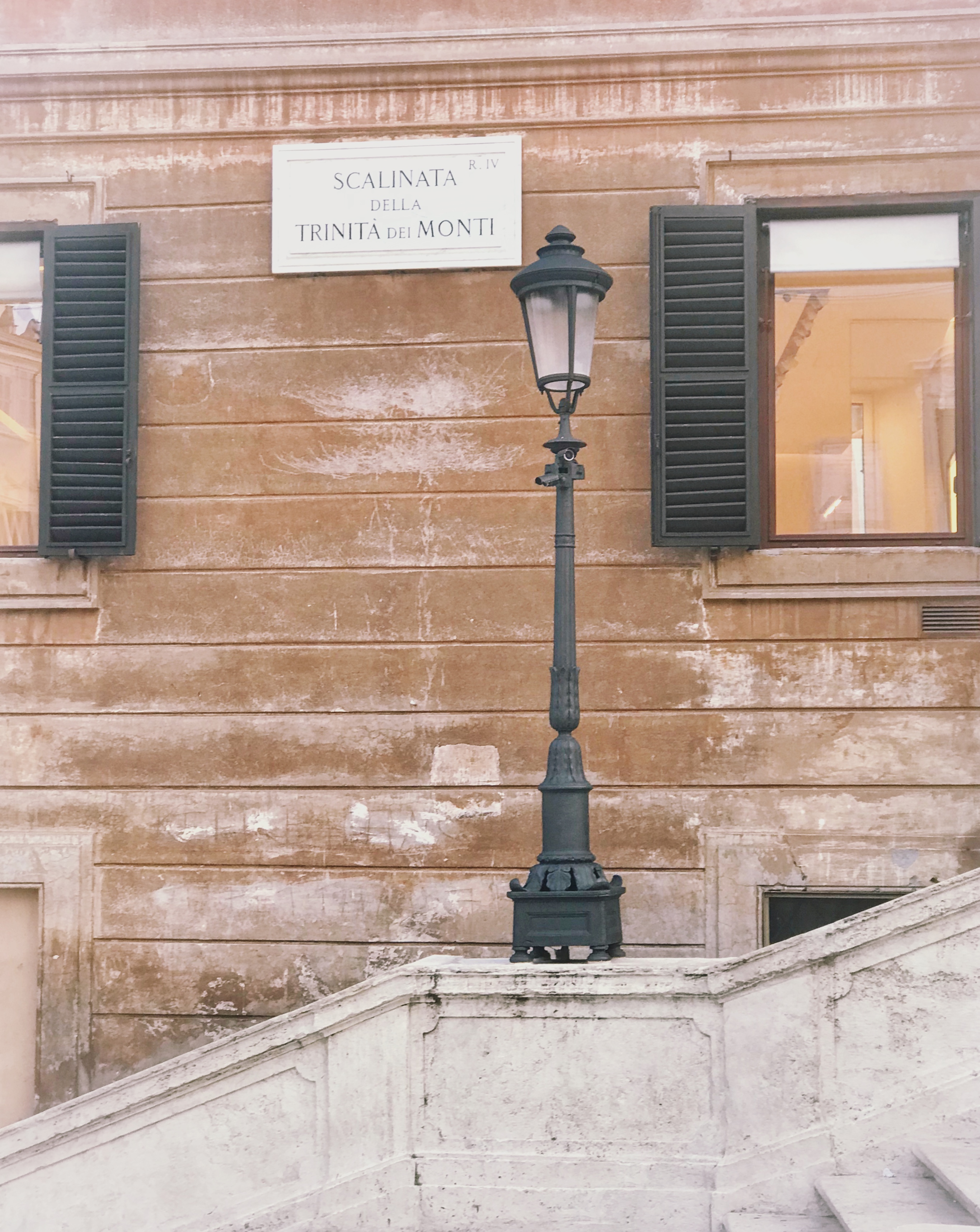 From the Spanish Square it is only a 15 minutes walk down the city to another iconic place – the Trevi Fountain. Normally crowded too, but at 8 in the morning there is barely about 20 mornings birds. Excellent chance to make a similar photo like Anita Eckberg and Marcello Mastroianni in La Dolce Vita. I guarantee, that no Chinese head will ruin your picture! Guess who offered to take photo of me? One of the cops. 🙂 First he said that I was more beautiful than the entire Trevi Fountain and then he invited me for an ice-cream…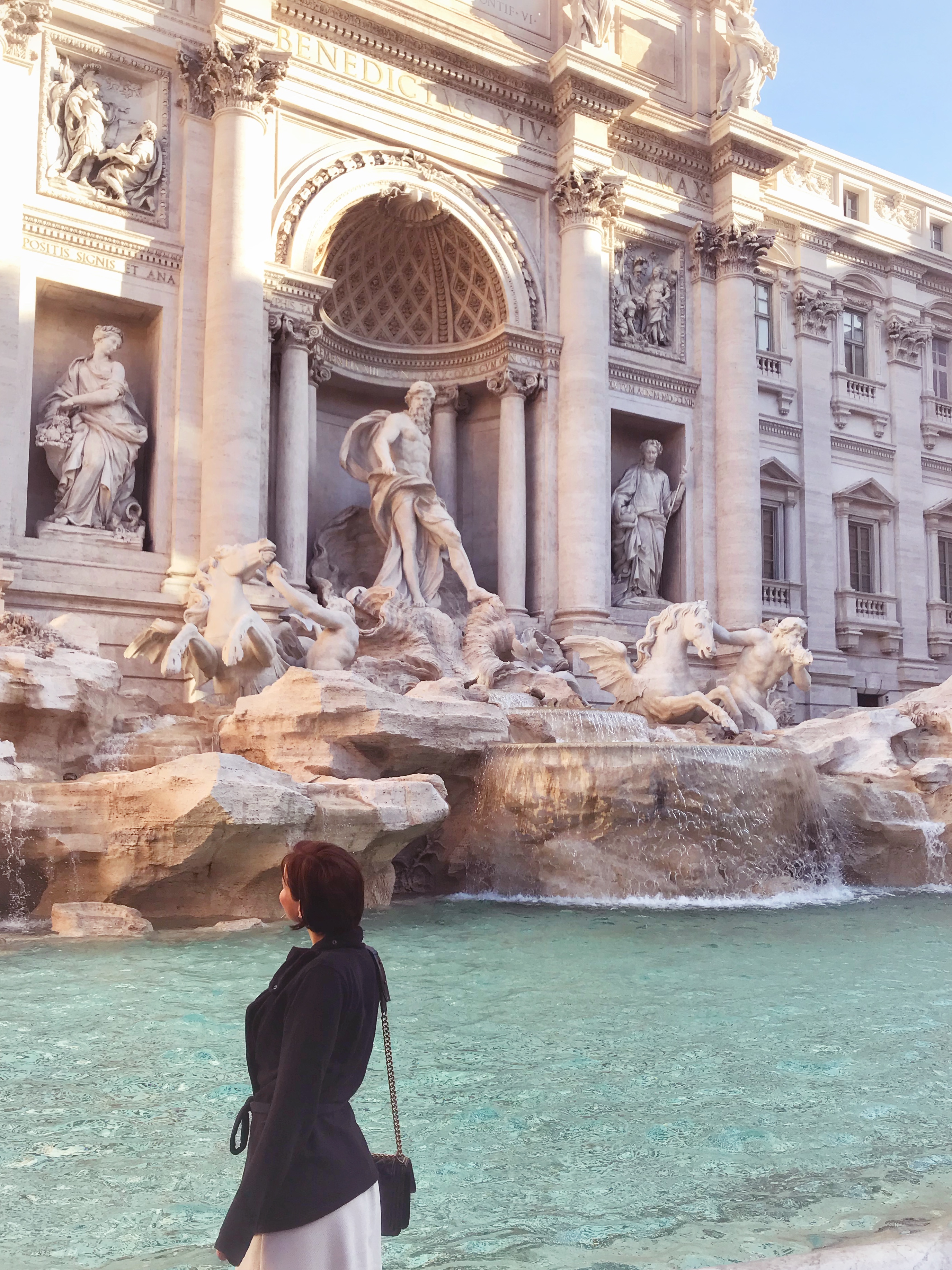 In another 15 minutes of walk, you will find yourself in front of the Colosseo. It is only nine o'clock in the morning, but in front of the gates there is already an endless queue of tourists waiting for entrance tickets. If you want to go in, I recommend first to go to the open museum of Forum Romanum ruins. There you can buy a ticket, which also includes entrance to the Colosseo, but you avoid the long lines. Besides, I have one more great tip for you. I know the best place, where you can take a great photo of the monument without the other tourists. Above the entrance to the metro, just opposite the main gates of the Colosseum, there is an overpass, where you can easily get by the stairs. There is such a stone wall, from where you will have beautiful view over Colosseo and that separates you from other tourists… 🙂